Painting kits provide great fun for your child. The painting kit not only teaches your child about Pegasus, but also entertains boys and girls for hours. They can dress up as Princess Pegasus themselves.

Safe and washable material
The unicorn painting kit is made of ABS plastic and water-based acrylic paint. Unicorn colors can be washed and reused. If you want to keep the unicorn colors, just air dry them.

Toys for fun and education
Art supplies for children with everything you need to draw. Develop creative thinking and hand-eye coordination. Handicrafts can also help you concentrate.
A great gift idea
Gift boxes. A unique birthday or Christmas gift for a child to play at home, school or at a children's party.
Draw your own unicorn
A gift for girls and boys aged 4 5 6 7 8 years, paint gifts for children where parents can interact with the child. Children can also enjoy time with their parents or play with their sisters or friends.
Unicorn painting kit
4 large unicorn painting toys, 1 small painting unicorn, 1 barbie, 1 unicorn wooden horse, 1 unicorn moon cart, 1 hat, 3 brushes, 1 unicorn headband, 1* comb, paint set, 1 palette and 1 unicorn rug.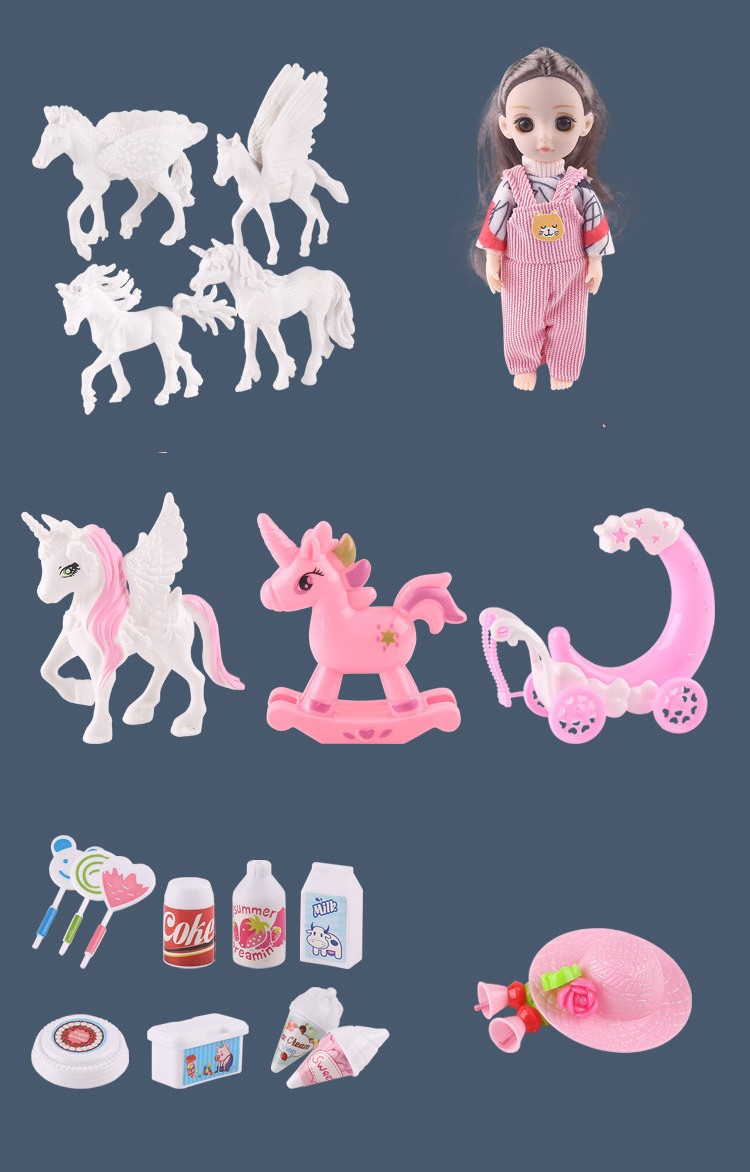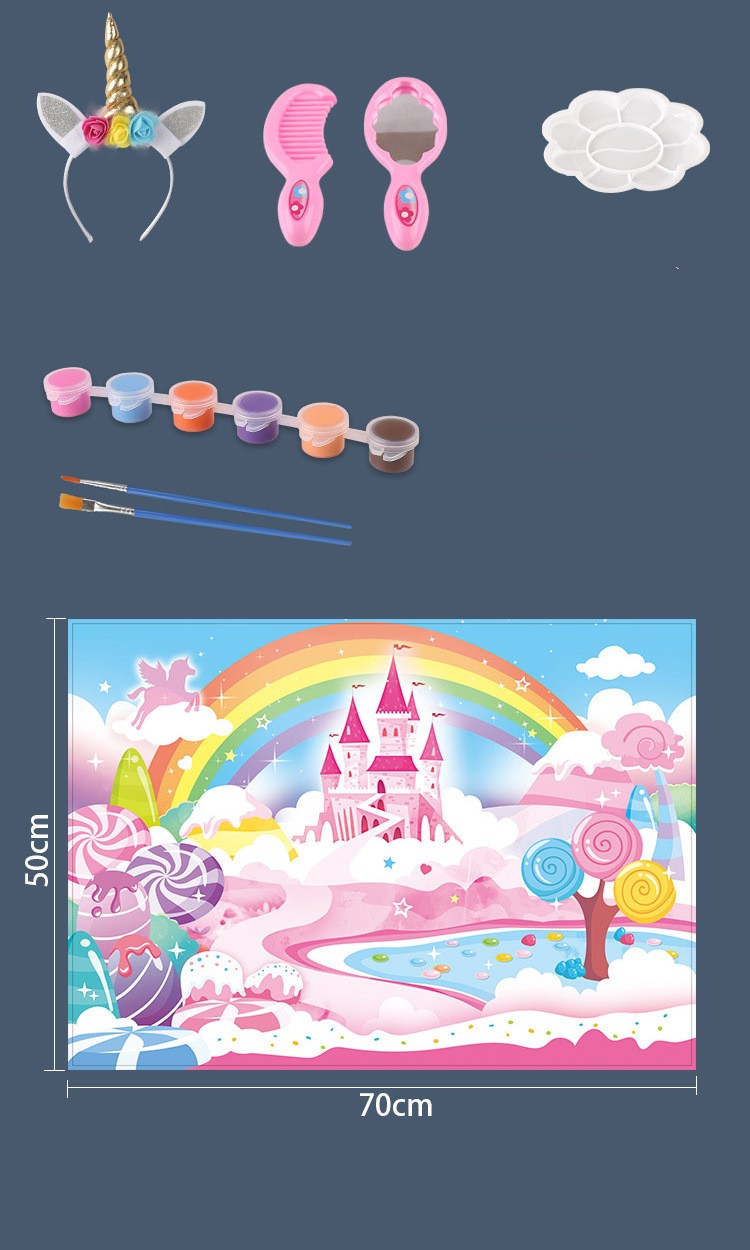 Specifications.
Material: PVC
Size: 16.5*7.5*25cm