Looking for a way to inspire and entertain your child?
Thought-provoking colorful educational toys will stimulate your child's logical skills and enrich their learning experience!
This unique puzzle has been designed to help your child train their memory and thus strengthen their logical and analytical thinking skills as they match each pattern!
Provides your child with the right amount of engagement and stimulation during the learning process!
This is the perfect toy for your child's learning!
Strengthen your child's abilities and development with the help of a fantastic colorful educational toy that will stimulate them to learn!
Rich puzzle configuration
This board game has 50 puzzles ranging from simple to difficult to gradually develop children's logical thinking, logical reasoning and manual skills.
Fun logic toys
Children can think freely and solve geometric puzzles by moving matches on the magnetic board. Perfect for children who like to shape, design and play with puzzles, fine motor skills and visual motor skills.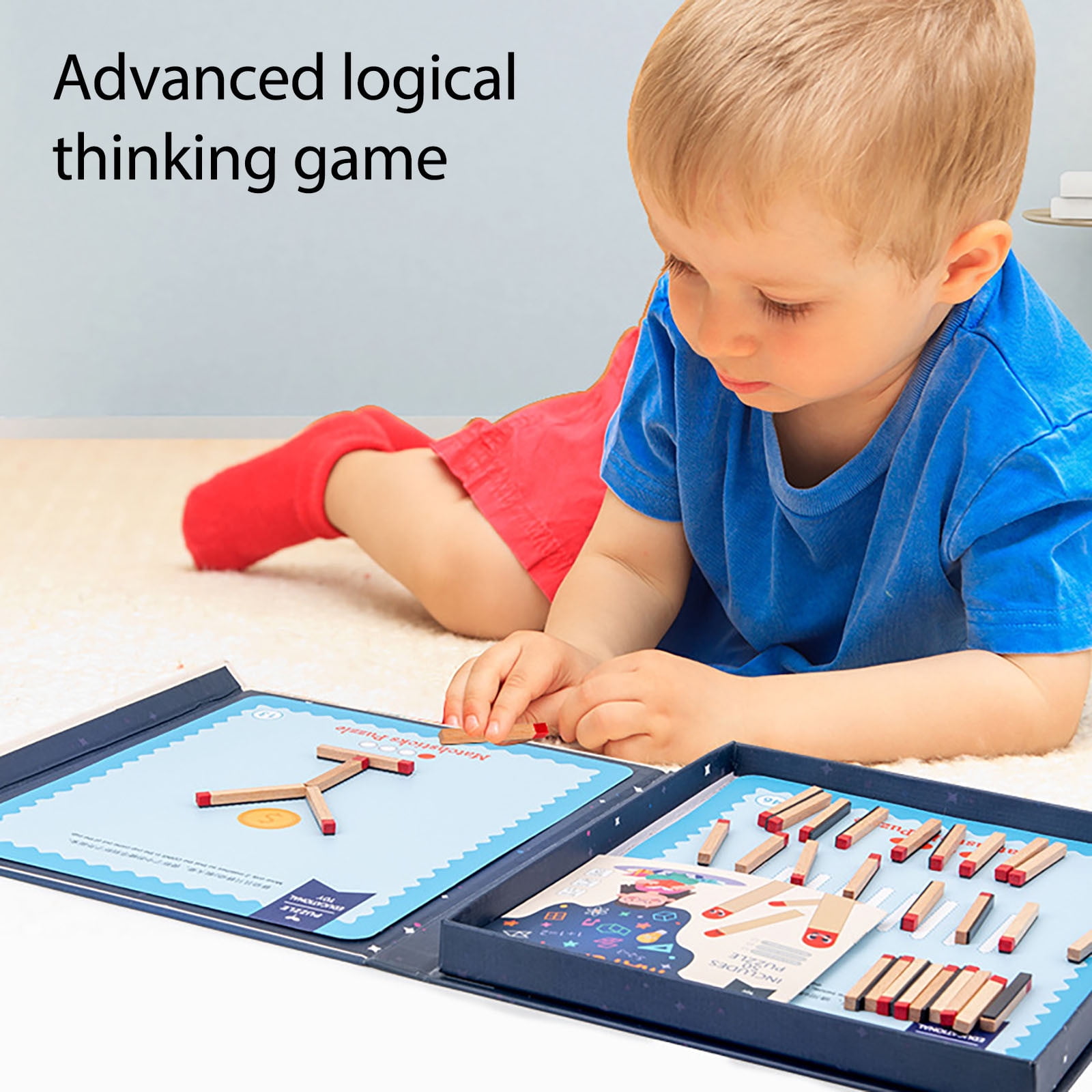 Solid and durable
The small matches are magnetic, have a strong suction and do not detach easily. Made of high-quality thick paper and high-quality wood, they are eco-friendly, sturdy and durable.
A perfect gift idea
No one will like this puzzle game. The perfect Christmas or birthday gift. Tear your child away from the screen and go back to the original puzzle game
Specifications.
Material: paper, wood
Size: 26.2*22*3cm
Weight: 850g