PARAMETERS
Let your child simulate a real screwdriver scene. Increase your child's hands-on ability.
By simulating the cards, let the children assemble the toys themselves. Stimulating the child's logical thinking ability promotes the development of his brain.
When the child is surprised. Parents can accompany and guide the children. On the one hand, cultivate children's intelligence and patience. At the same time, it can also increase the excitement between parents and children
Tips: Screwdrivers and screws, and all cards are made of environmentally friendly, non-toxic and harmless raw materials.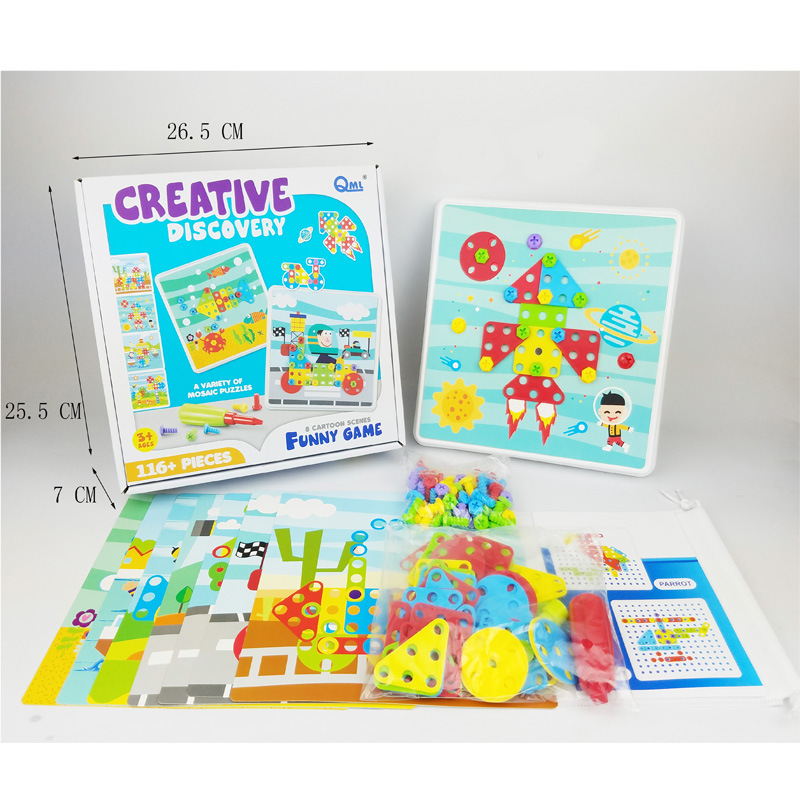 Help your child develop more skills
1. Promote children's finger and brain development
Let your child simulate a real screwdriver scene. It can effectively strengthen children's hand exercise. At the same time, the child's brain can be improved.
2. Can inform children about graphics and calculations
This product contains various graphics cards. There are squares, circles, rectangles, triangles. Every other type of card has a large number. It is also divided into four different colors. All these can enhance the child's memory and calculation ability under the guidance of the parents.
3. Exercise children's coordination ability
To use the screwdriver toy, you need to use your child's hand and add mental cooperation. Ability to coordinate with children.
4. Increase your child's attention span
When can a child complete a puzzle on their own. He will be very serious and concentrate on the puzzle toy. Until he finished. Can exercise baby's attention

Condition:New

Material: Plastic

Size: 27.0cm*26.0cm*7.0cm

Unit Weight: 0.63kg

Package Weight: 0.8kg

Child's age: 3 years +