Characteristics.
High-quality toy: perfect for early learning. The product can be used as a learning tool, as an information board or attached to the fridge. It can develop your child's logical and brain thinking skills, recognize different colors, exercise cooperation skills and improve manual skills.

Meet the alphabet set: This alphabet spelling toy comes with two complete sets of colorful letters from A to Z and 16 pages of stickers. It improves your child's learning and spelling skills, and also supports memory, thinking ability, color recognition and concentration.
Careful and unique design: colorful graphics: animals, plants, people, etc. pens and erasers. With spelling, you can enter a few words to deepen the impression. This is the first step in your child's development.
Colorful Magnetic Letters: Colorful foam letters that stick to the book panel, perfect size for little hands. Strong magnetism, not easy to fall off, and can be freely matched with stickers.
Safe and reliable: all parts are made of environmentally friendly materials, tasteless and chemical-free, non-toxic and odorless, sanded and painted. Each edge is rounded, smooth and burr-free grinding, soft and smooth to the touch, thick and gorgeous, colorful, not hurting hands or children. The solid construction ensures durability and longevity, providing maximum protection for your child.
Versatile and safe: To develop thinking skills, our intellectual toys stimulate children's imagination, judgment and patience. Memory, shape recognition and ability to perform tasks are developed. Our puzzles are also used to improve manual skills, hand-eye coordination, fine motor skills and problem solving. Additionally, learn the importance of teamwork.
Multiplayer Thinking Game: Scrabble puzzle designed for 2 or more players, perfect for parents and kids to play together for interactive education. This safe, cute and well-made educational game is a great choice for toddlers and preschoolers to learn letters and words.
Specifications.
Product Name: Word puzzle
Material: wood
Size: 22*17.5*1.8cm
Weight: 300g
Set contains.
1 x Educational word game
1 x Magnetic pen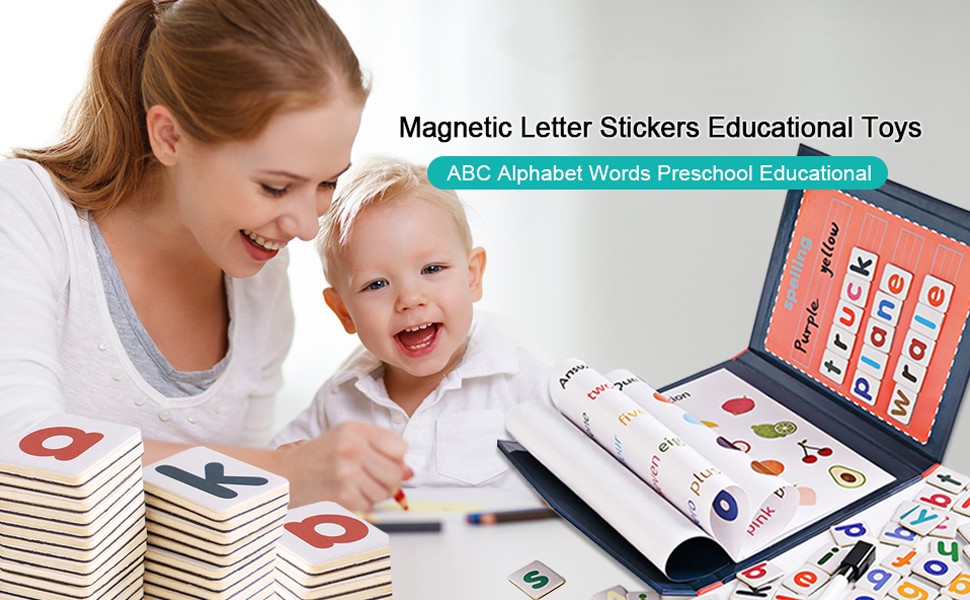 Educational initiation to stimulate interest
Building a strong learning foundation for your daughter or son starts from an early age. Having the right educational toys for preschoolers will allow you to encourage your child to stay curious and develop an interest in learning that will take them further.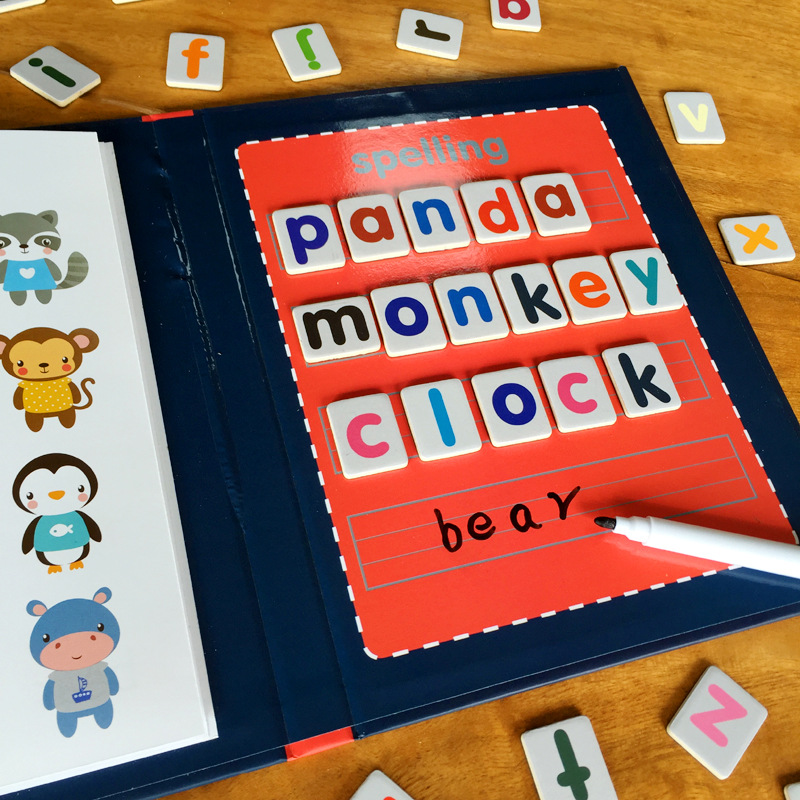 Unique and sophisticated design
A great teaching tool to help children learn vocabulary about animals, transportation, nature and everyday objects while working on their fine motor skills!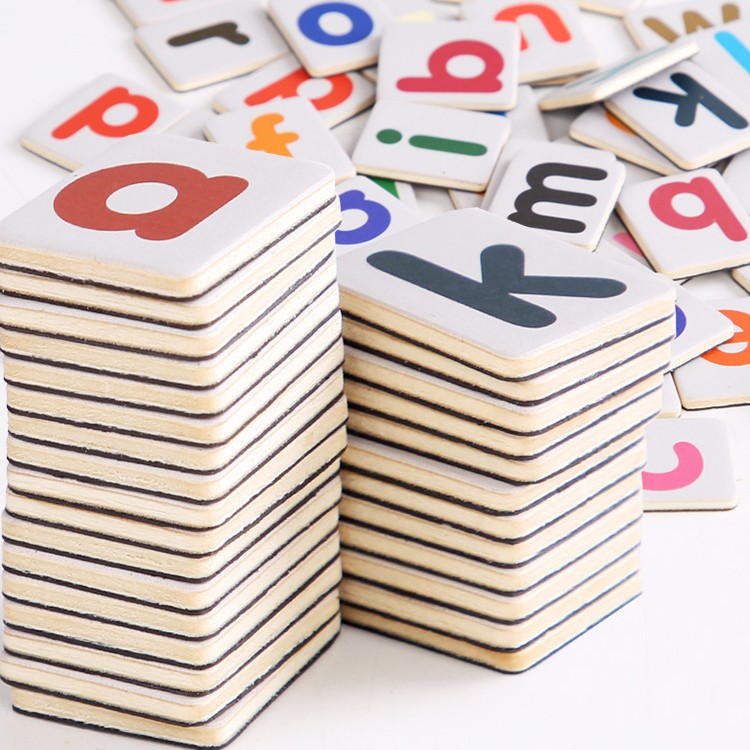 Fridge magnets
These magnetic fridge letters and numbers are used on the fridge to keep them from falling on the floor. Since they are wooden and have a thin magnetic top layer, they will not damage the fridge at all.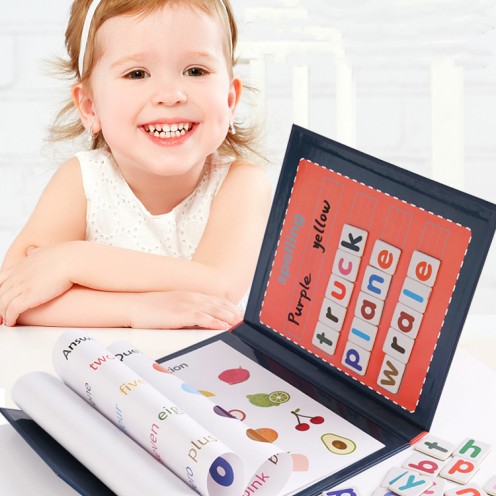 Early childhood education
The Learn to Spell playset is perfect for parents and children to play, interact and learn together. It is a great preschool toy that helps develop your child's intelligence. This is the first step in your baby's development

A creative gift
A great preschool toy that helps develop your child's intelligence. A toy for toddlers is also a great gift for your child.