Inspire your child's imagination with this toy. Designed for toddlers 12 months and up, this colorful mobile toy is sure to keep your little one entertained. Our set includes 6 fidget spinners, 1 pole with a bottle opener and a base.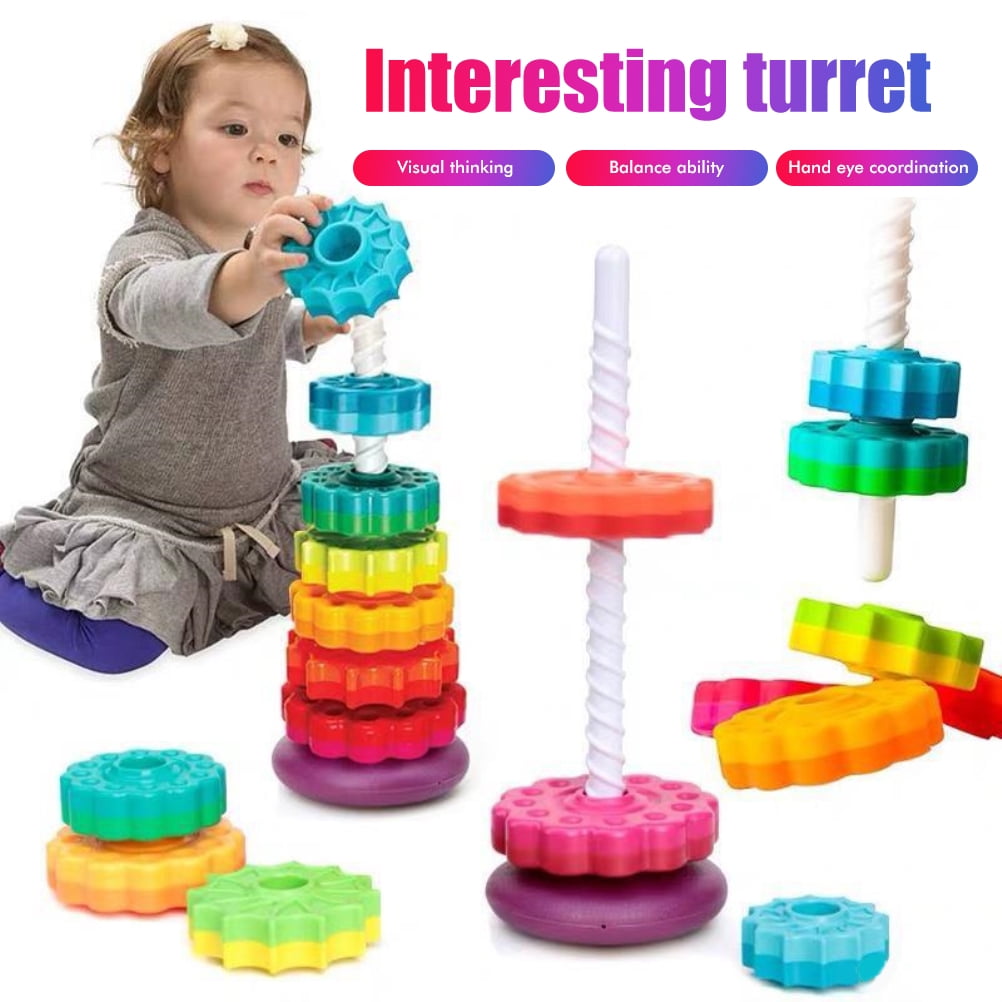 Promotes fine motor skills
Attach the posts with screws to the base and let your child place the stacking rings. This action helps children improve hand-eye coordination, develop dexterity and learn cause and effect in a fun way.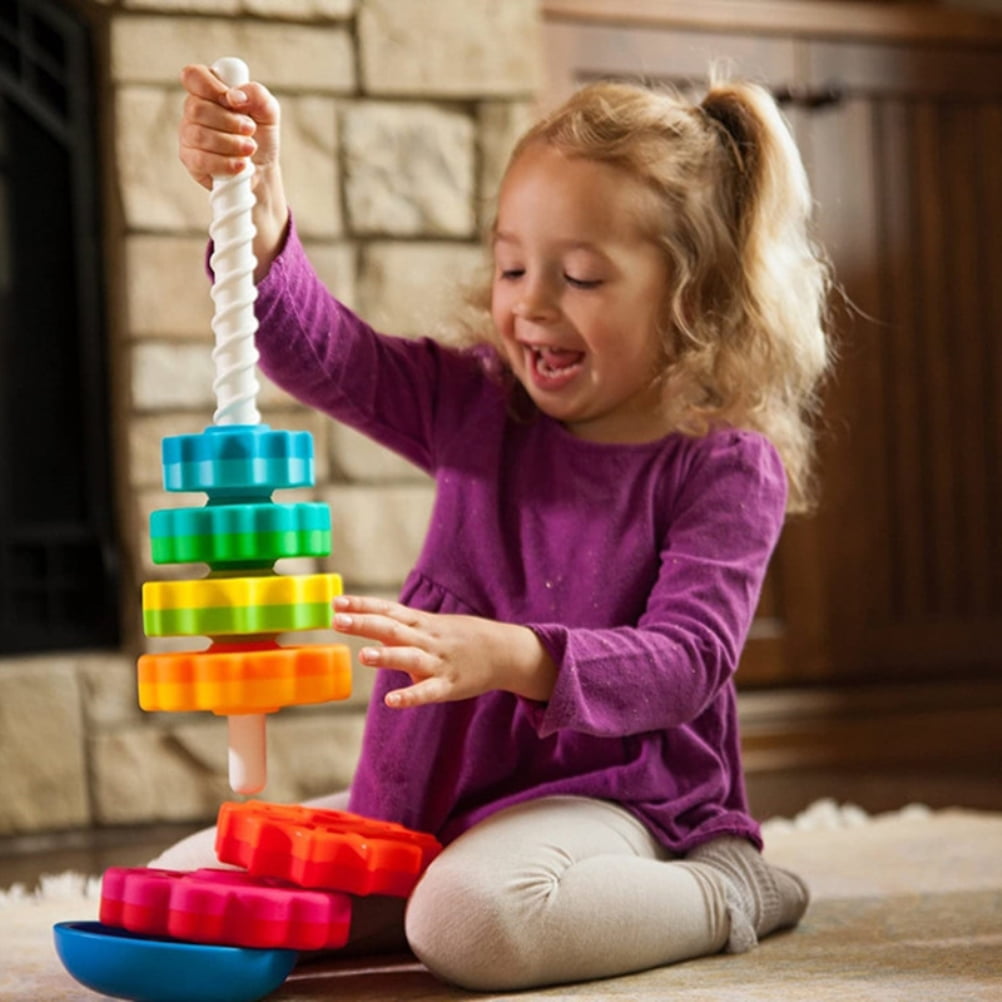 Innovative colors and textures
With rainbow hues, different sized circles and textured edges, this stacker toy is a visual and tactile delight. It's a fun way to teach your child about the world of colors. The vibrant pattern is sure to catch your child's eye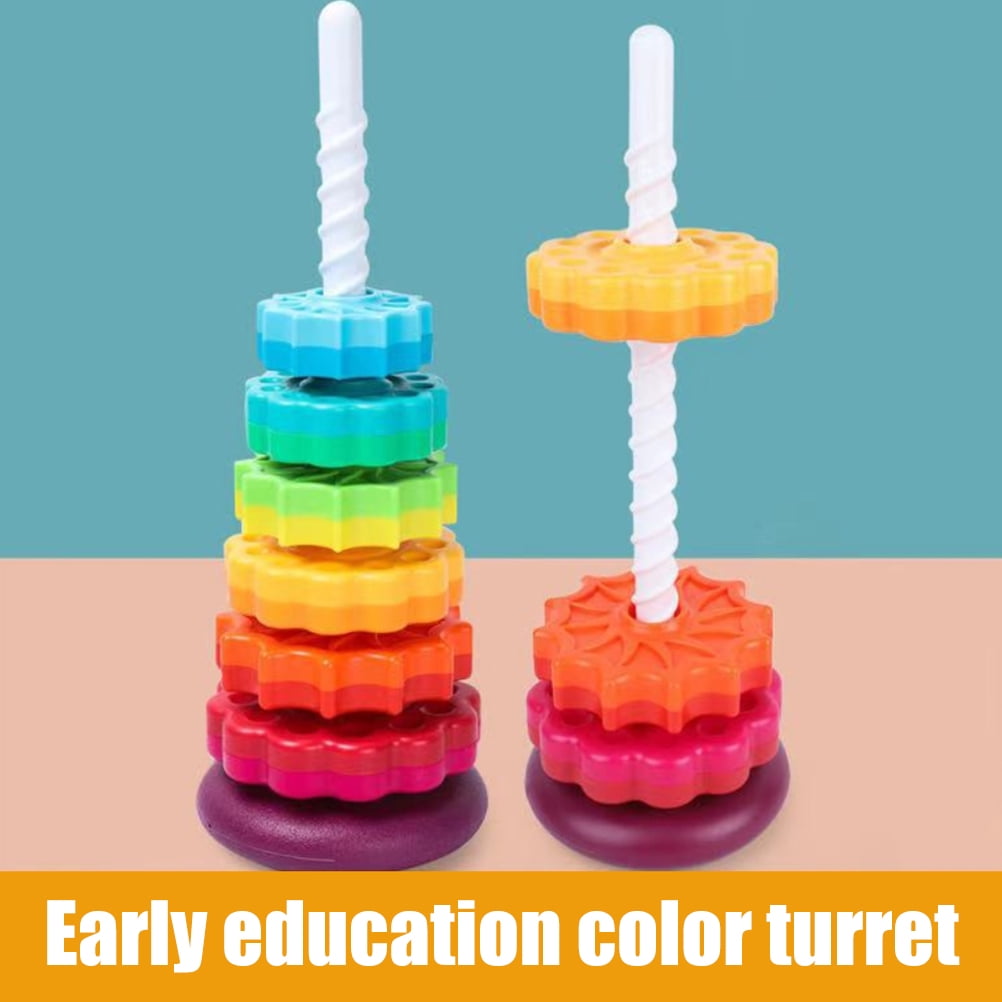 Built for curious and fun toys
Made of ABS plastic, this toddler spinner is built to last. It has a smooth surface so you can touch and hold it securely. BPA-free and free of harmful elements for carefree fun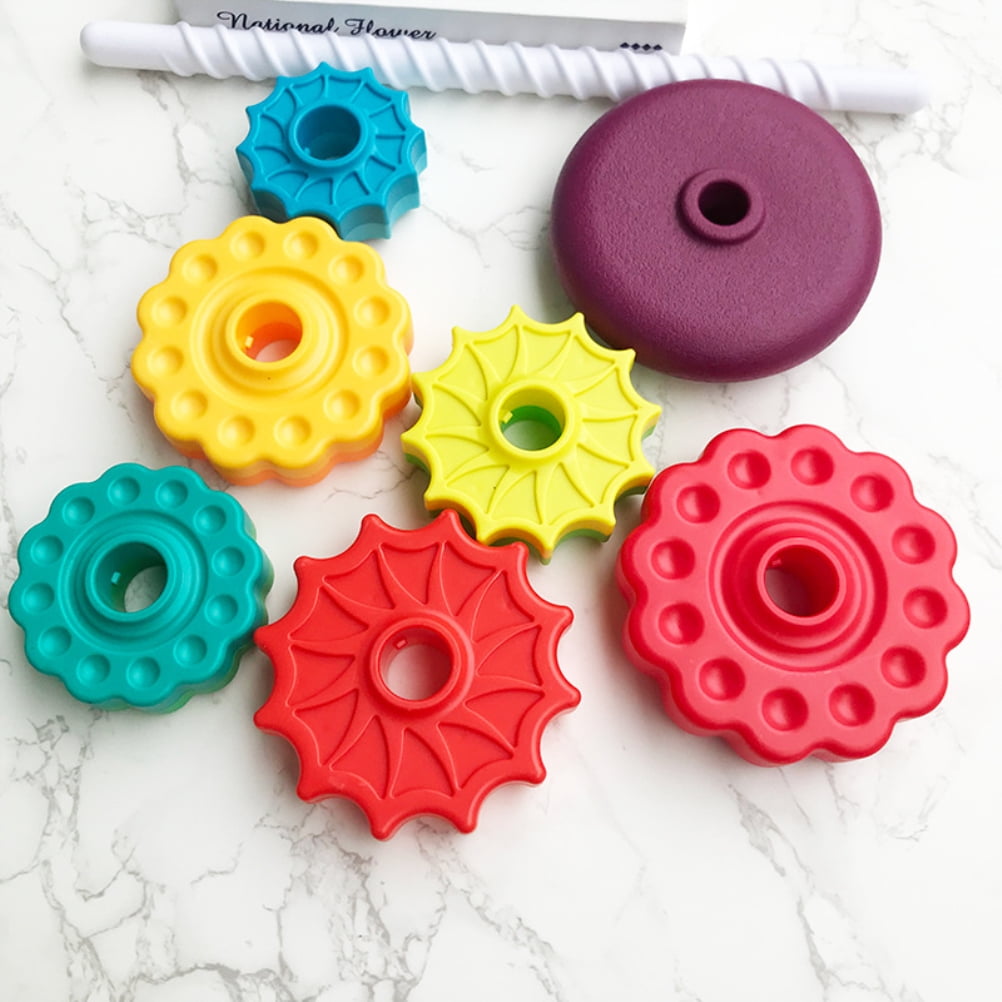 Great gifts for growing children
Suitable for boys and girls, stacking toys make great Christmas, Thanksgiving or birthday gifts for daughters, sons or grandchildren. They can play with the stacking ring toy for kids alone or with siblings and friends
Specifications.
Age: 12 months and up
Material: ABS
Packing size: 41*14CM
The package contains.
1*Housing
6*cup set
1*Fast