Large feed opening - 15 cm large feed opening easily accepts larger pieces of fruit and vegetables.
Greater Nutrition - At low speeds, minimizes heat generation and oxidation.
The function of separating juice from pulp - Perfectly separates pomace from juice. 900ml juicer cup and pulp cup can meet your daily needs.
Healthy and quiet for baby - emits less than 60 decibels.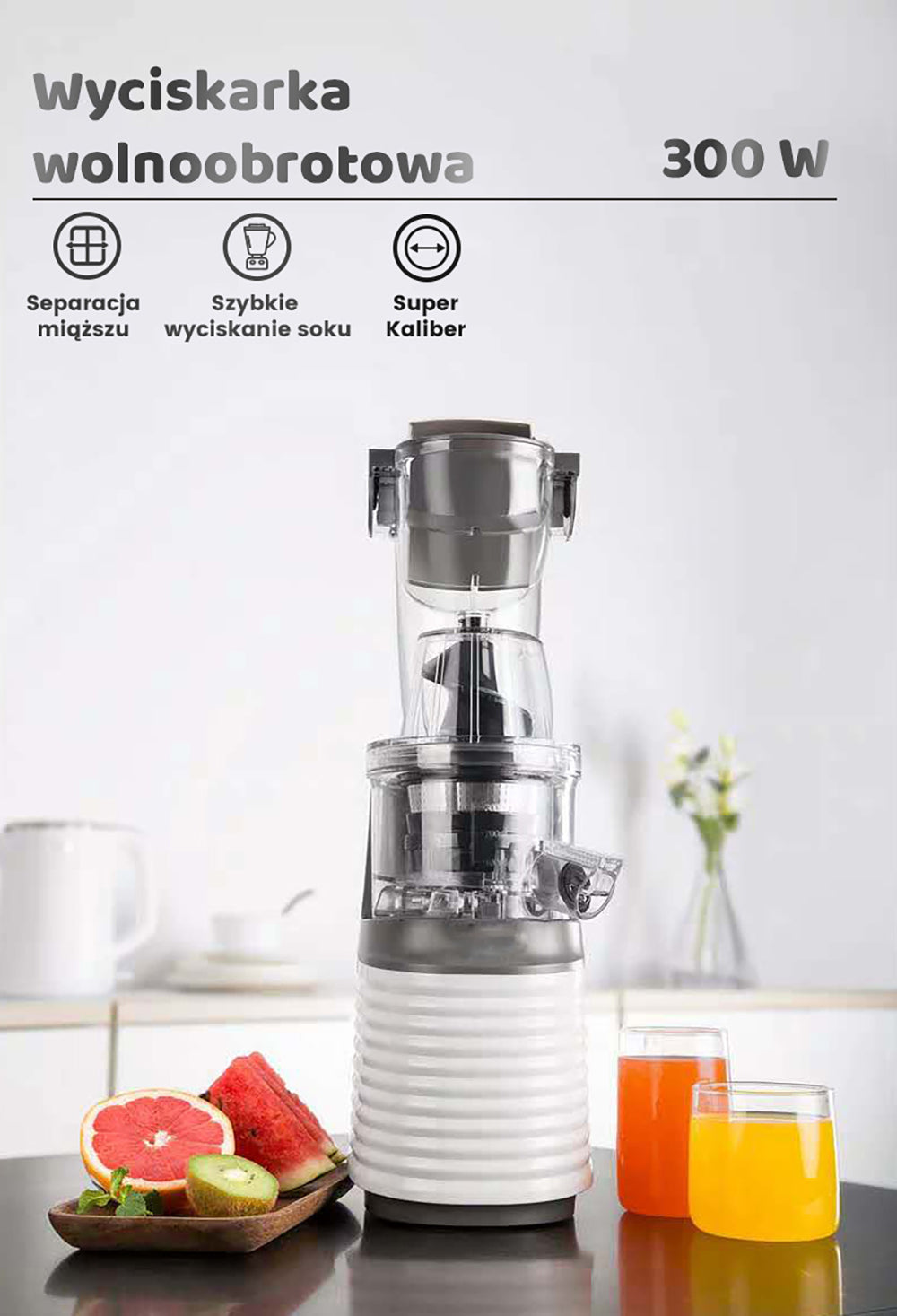 Wide feeding chute
Compared to compact juicers, the 150mm larger feed opening can hold more large pieces of fruit, reducing preparation and oxidation time.
Double security system
Special valve - prevents the fruit from jumping out when juicing.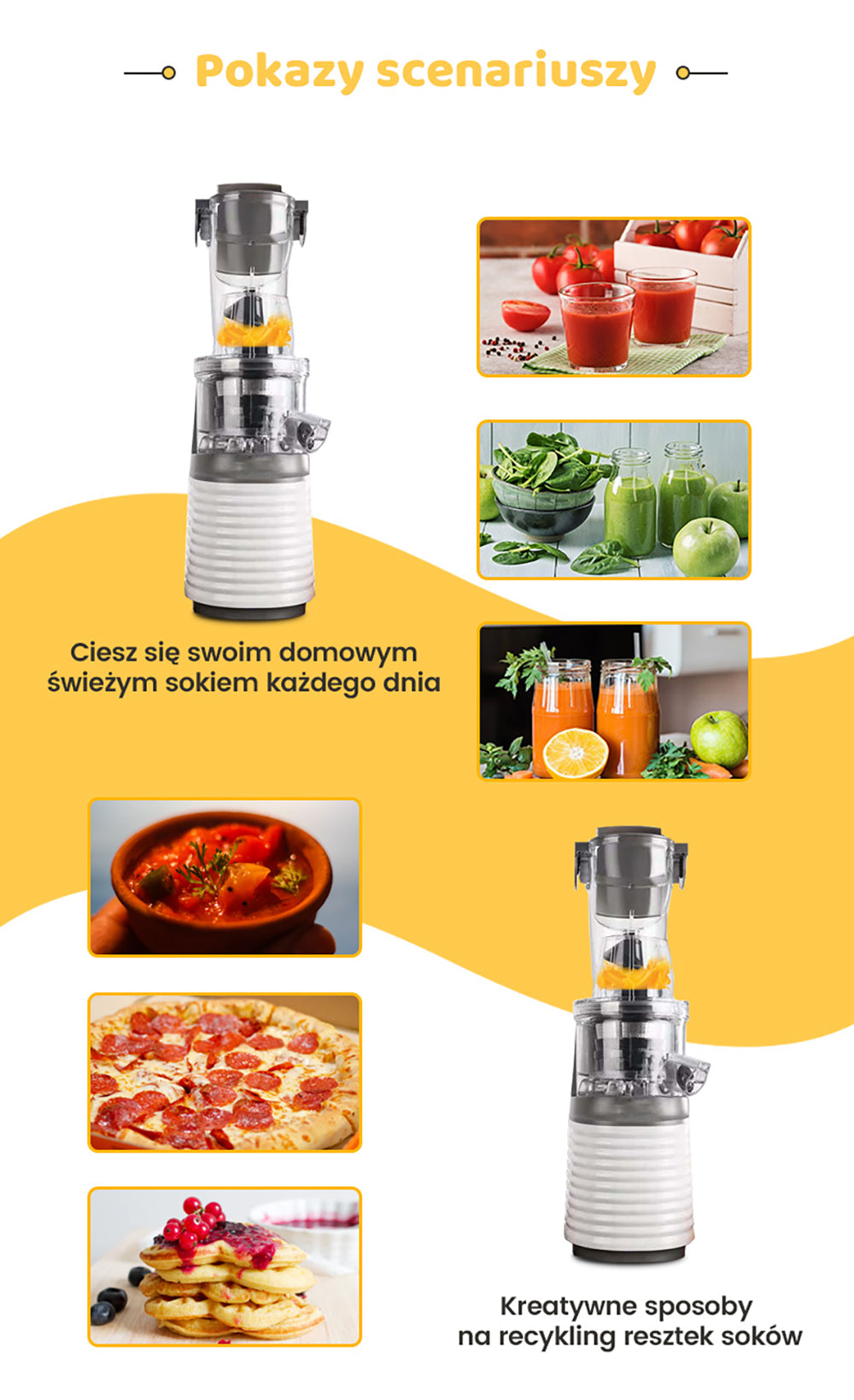 Nutritional protection
A resealable container can prevent juice from dripping and creating a mess on the counter. Just turn off the plug, you can mix apples, oranges, celery, wheatgrass or any fruit or vegetable.
Juicer cup 900ml
Whether you're juicing for yourself or for your family, the 900ml juice cup and pulp container can meet your daily needs.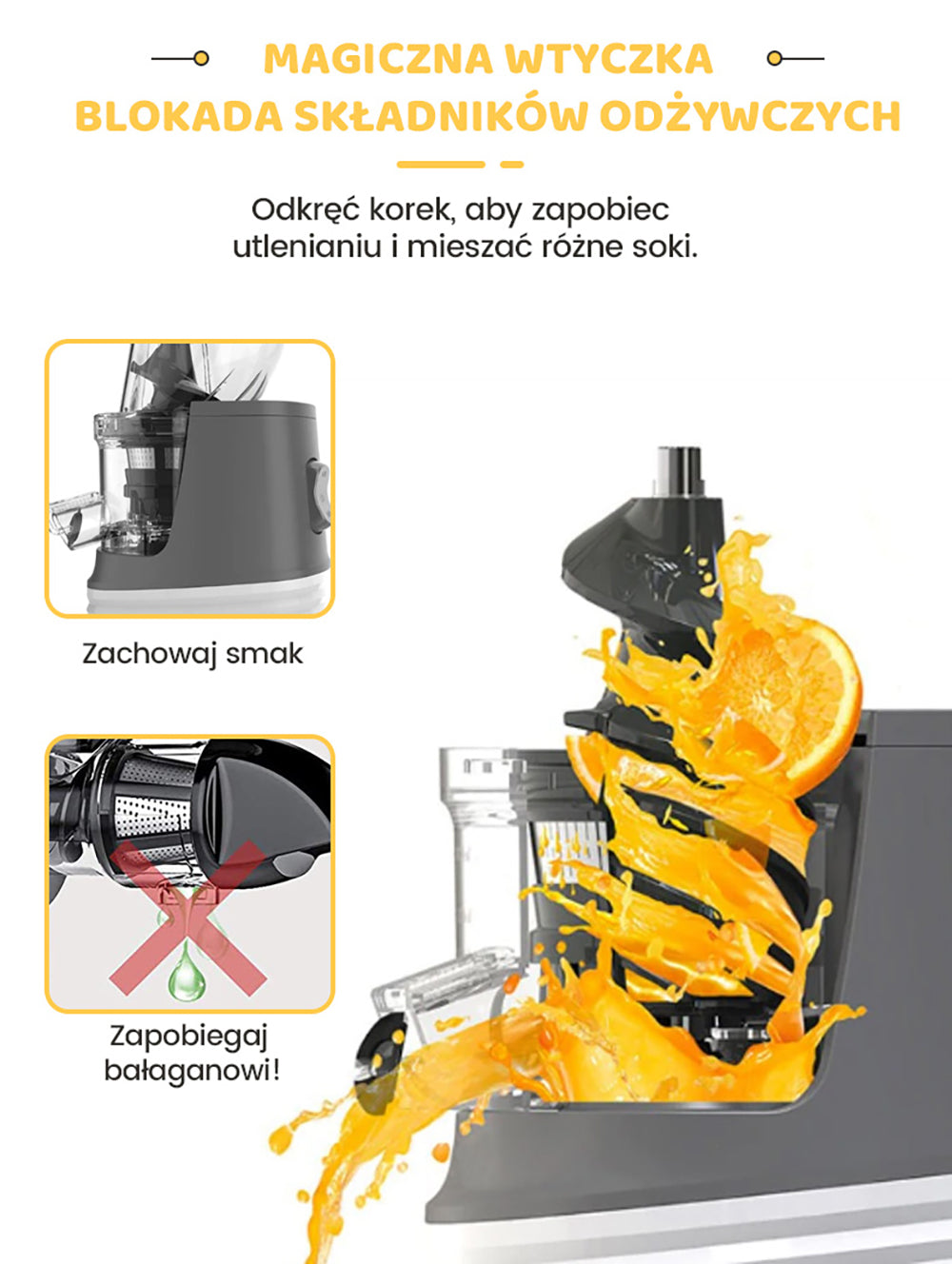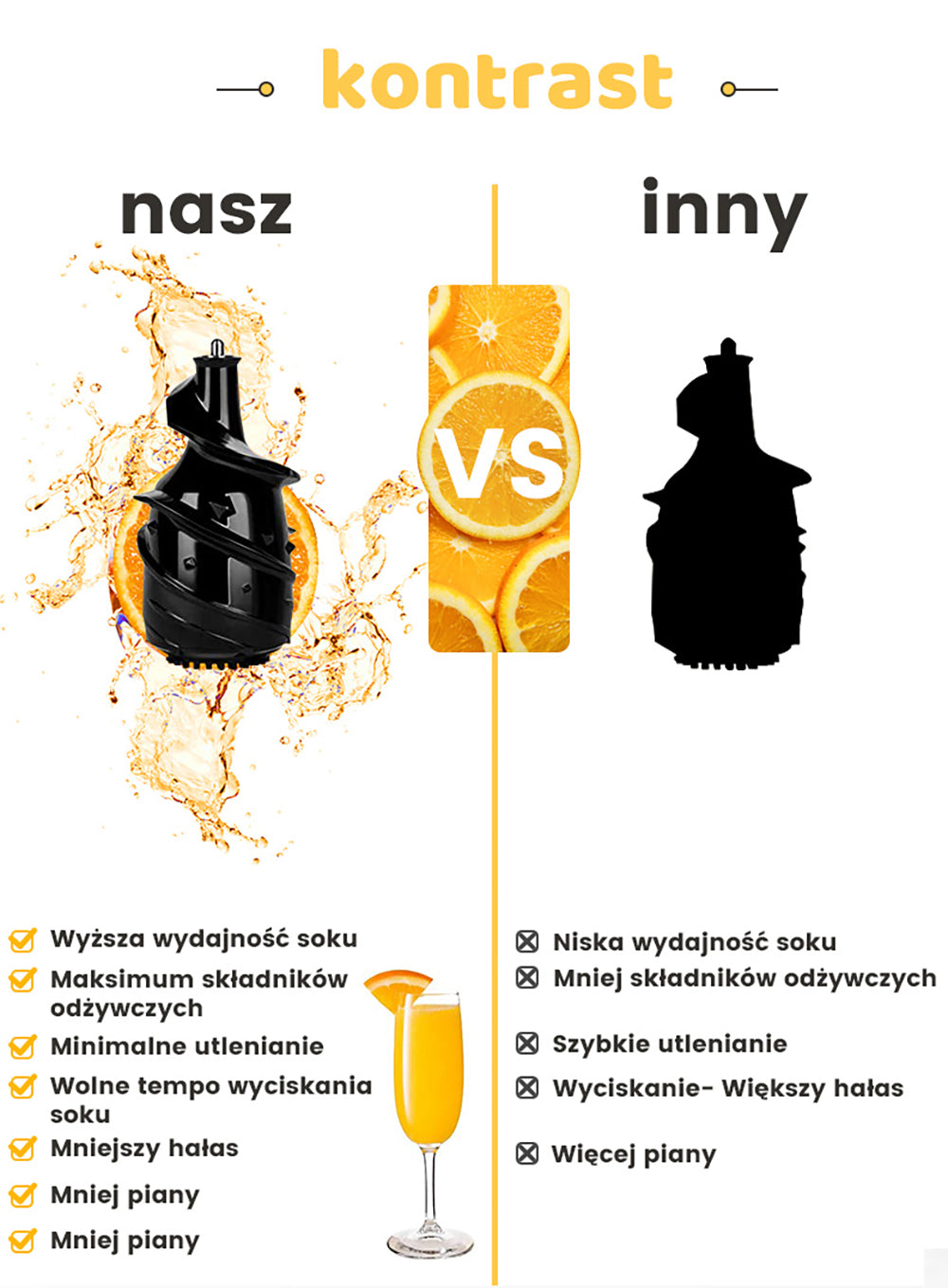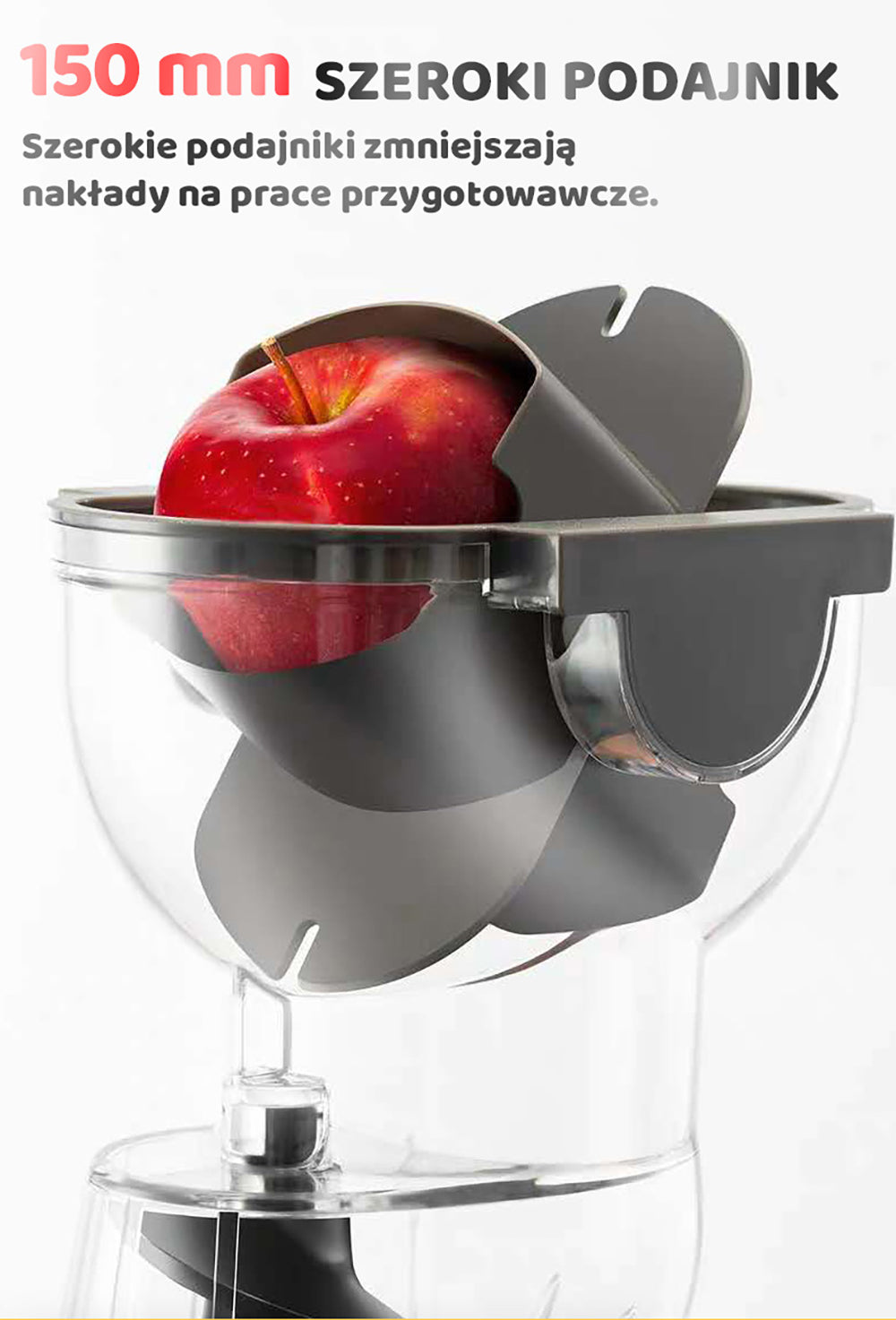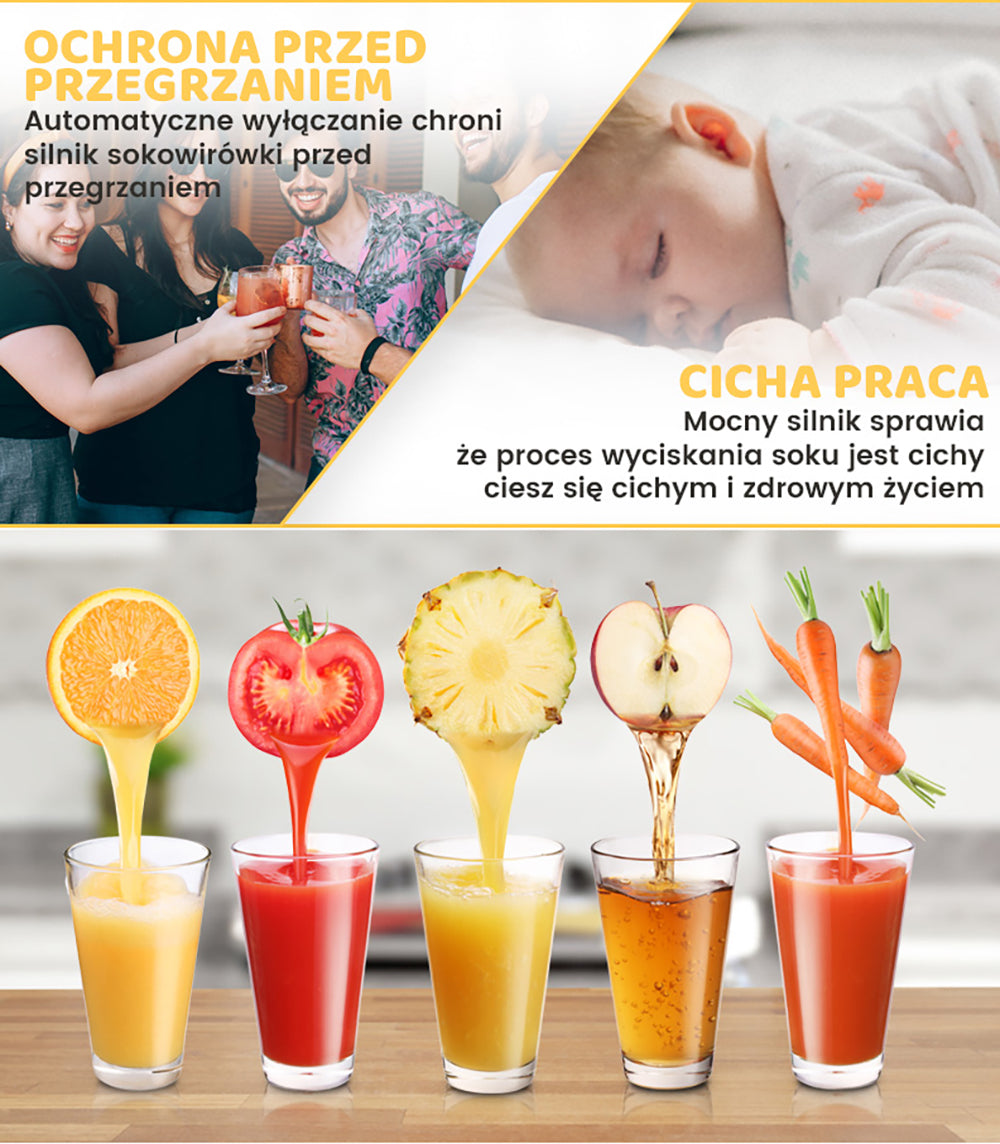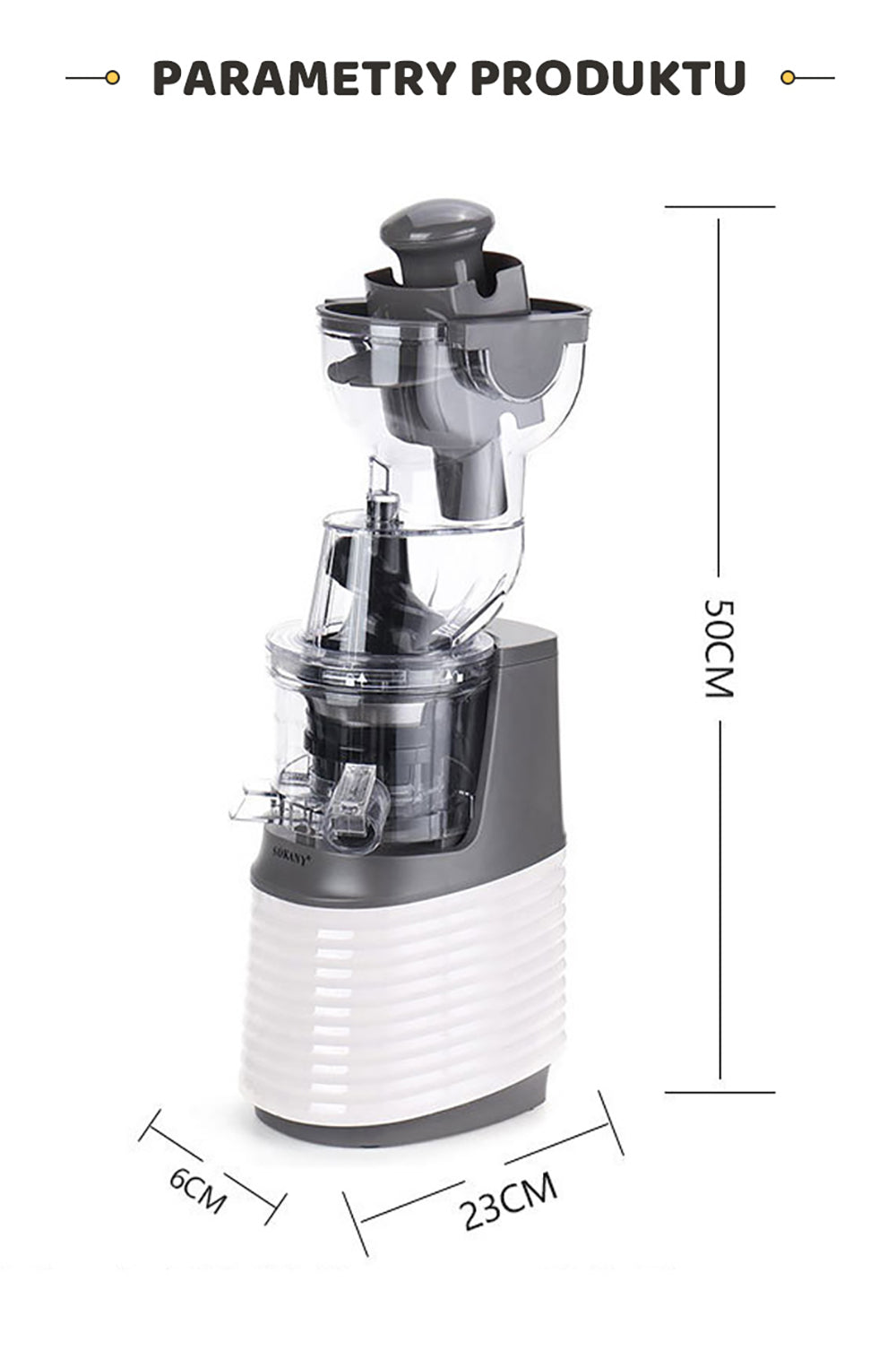 Product details
Material types: Plastic
Power: 300W
Voltage: 220-240V
White color
Package included
1 x Juicer
1 x User Manual