● 2-speed design - ""I"" slow speed, ""II"" fast speed. 2-speed speed control maximizes juice yield from soft, leafy greens and hard fruits.
● Safety protection - prevents the juicer from working without the lid locked. Overload protection - automatically turns off the device when it senses that it is overloaded.
● Expandable equipment - compact device, ideal for home and kitchen, with a large capacity spoon, recipes. Non-slip feet prevent the device from vibrating.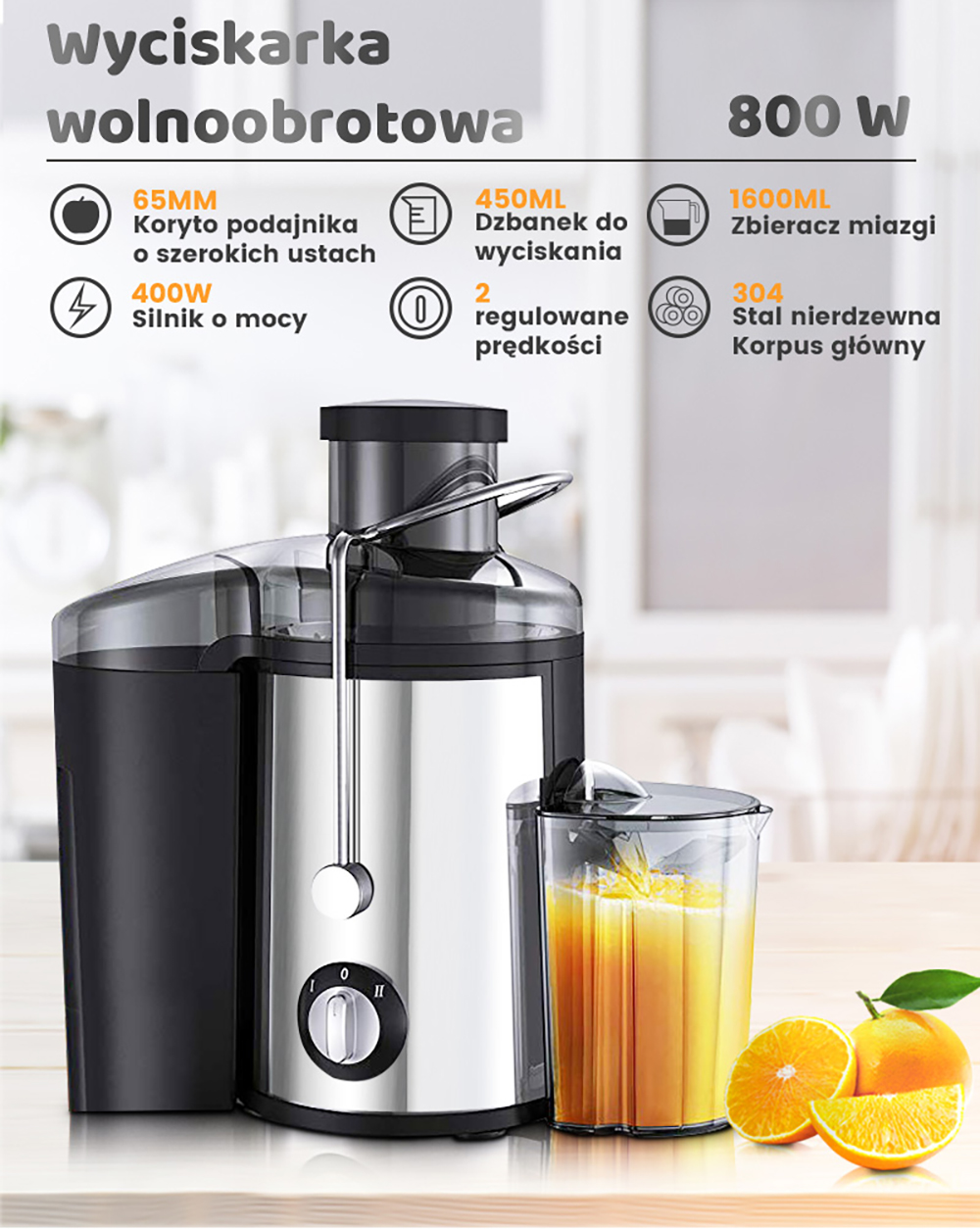 Cleaning is a breeze - The culinary-grade stainless steel cutting disc is surrounded by an Italian micro-mesh filter to extract more juice, vitamins and minerals, while being easy to clean and assemble in seconds.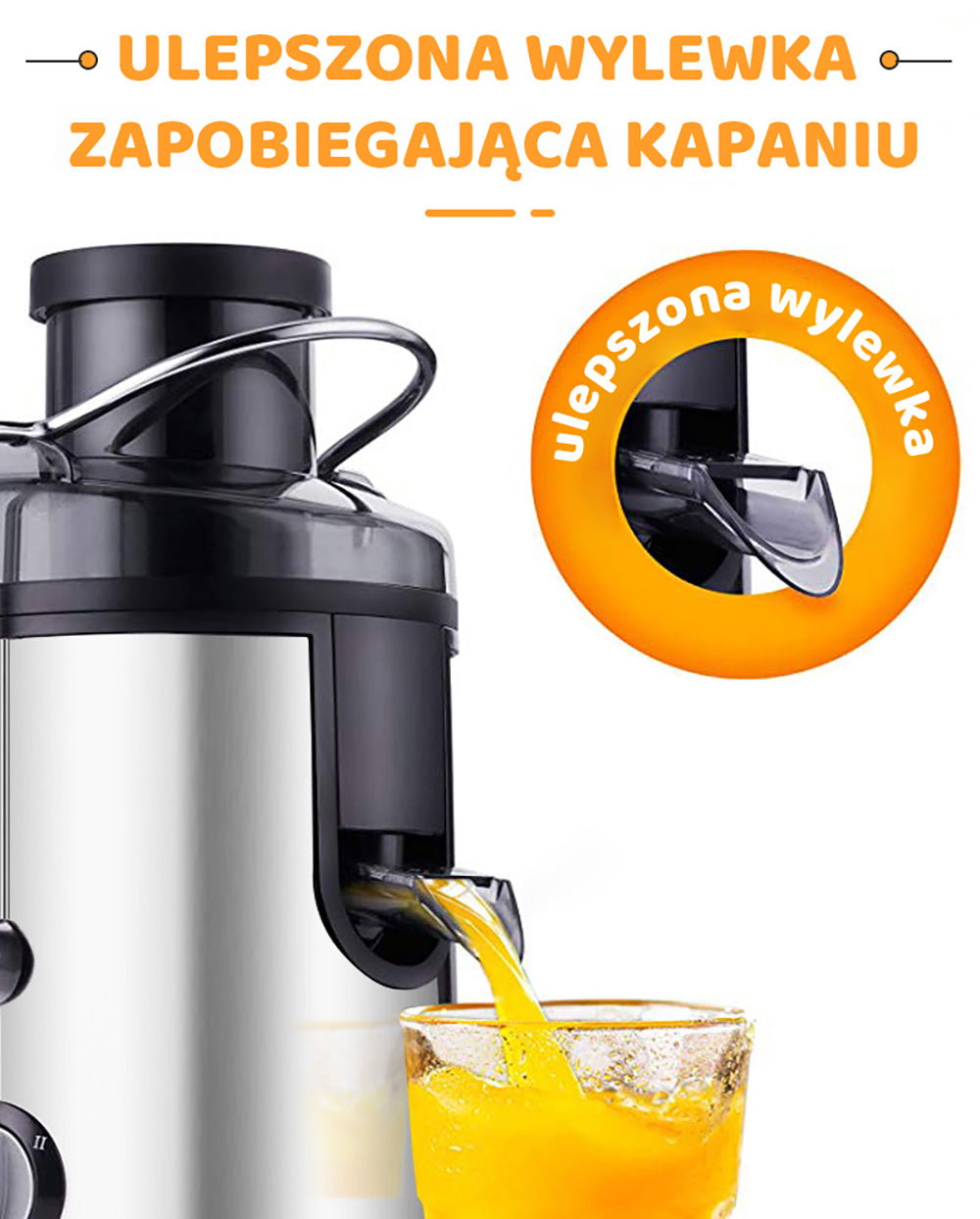 Extra- large 64mm feed opening - The locking arm ensures that the lid stays tight during operation. The overload protection system shuts down the juicer if the motor overheats due to unstable power supply, incorrect installation, idling, etc.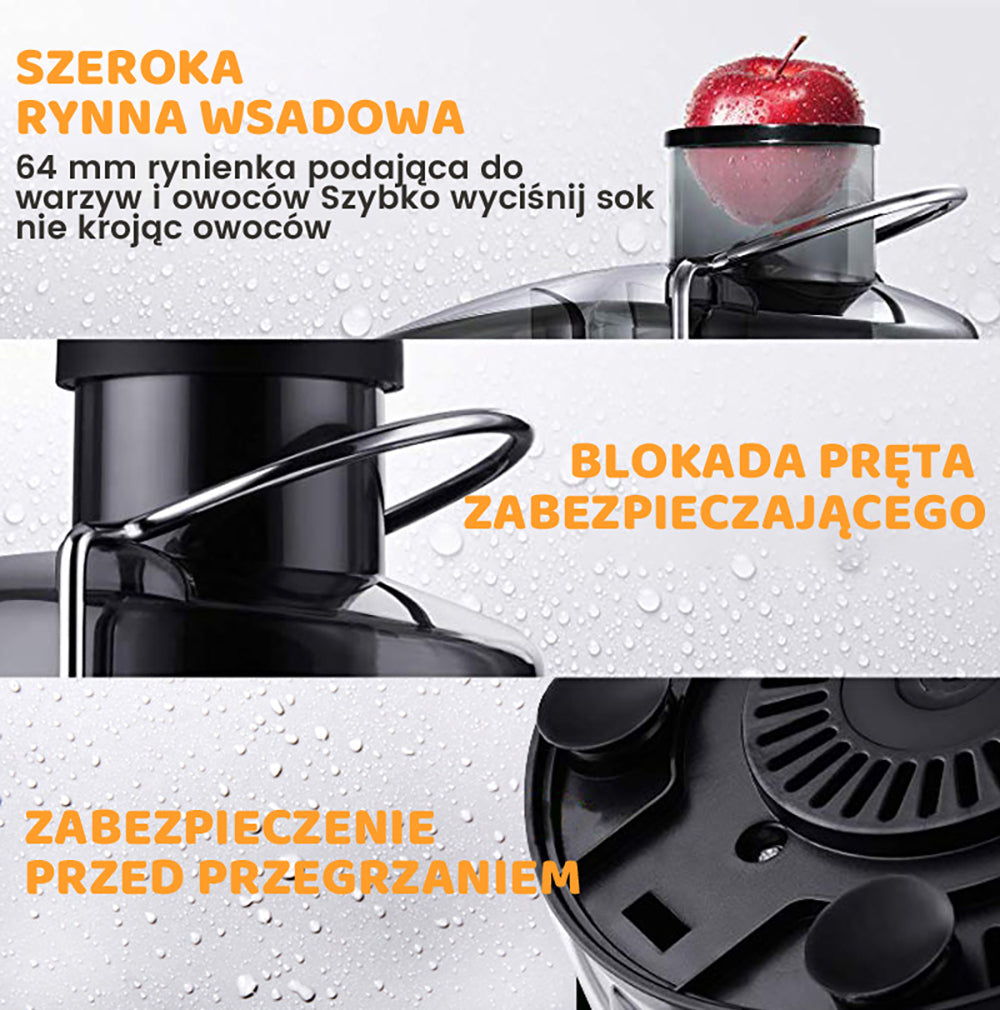 Locking bar/locking mechanism - The locking bar holds the juicer lid/pulp guard in place and is connected to the auto shut-off switch. If the locking rod is not fully vertical and locked, the juicer will not start.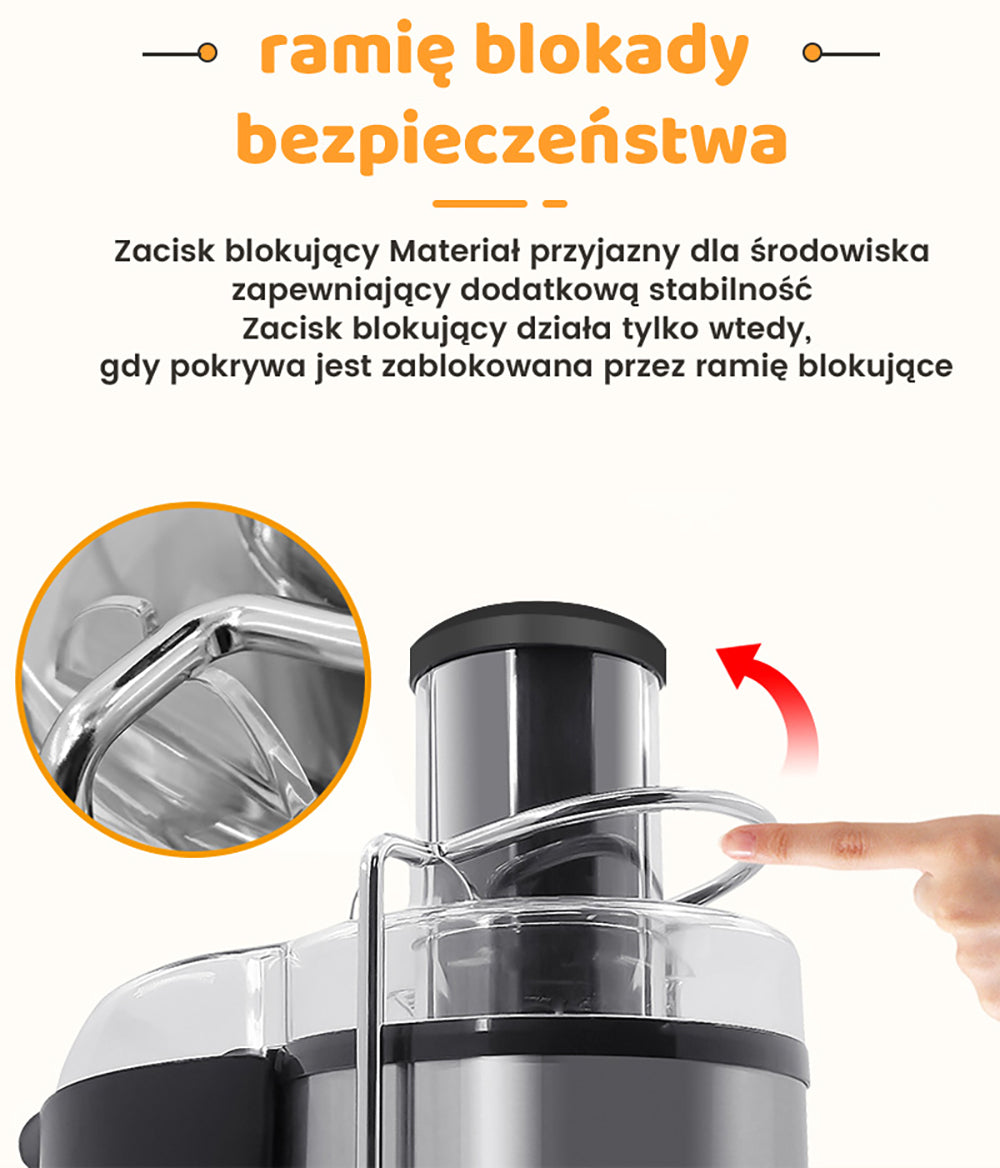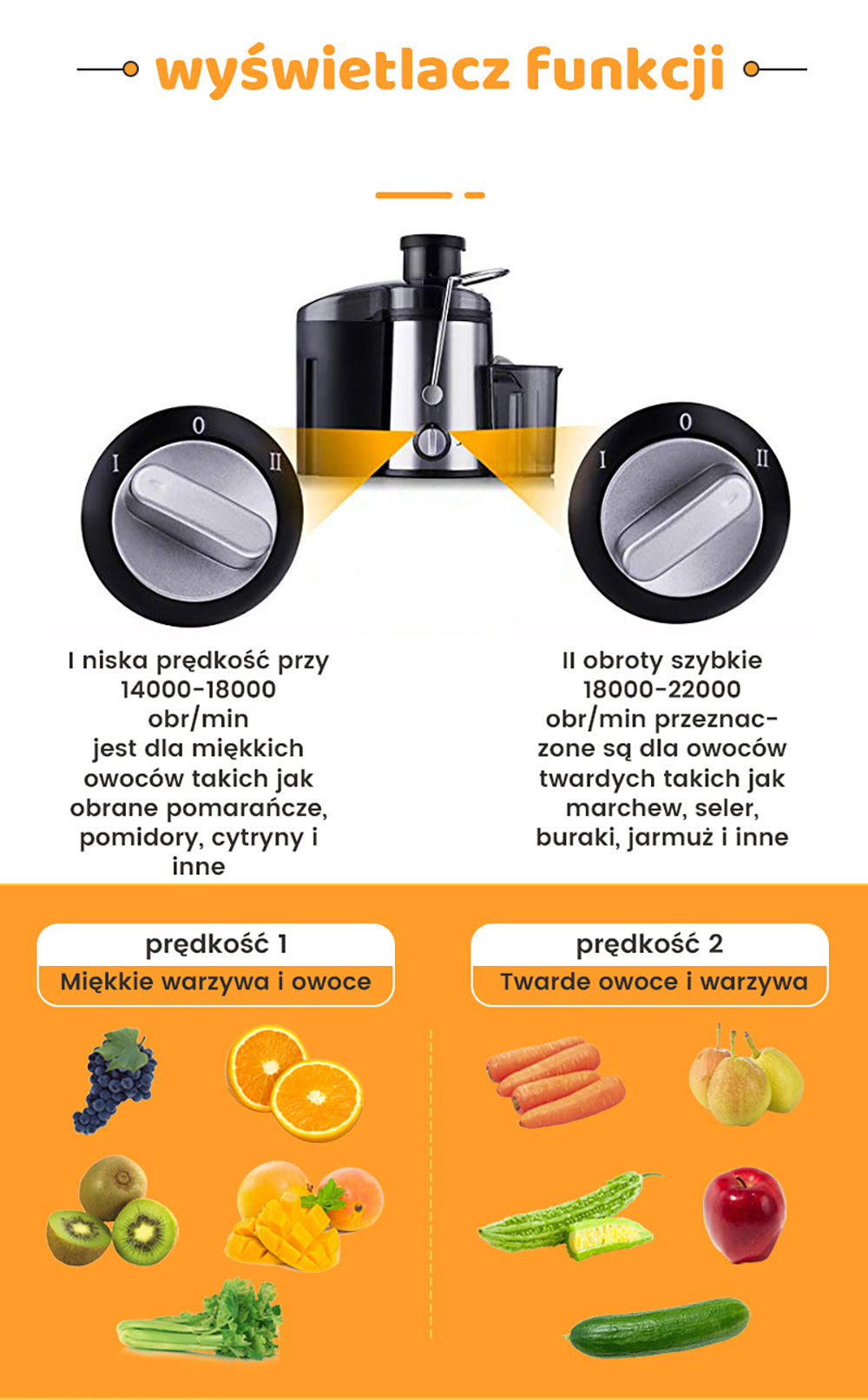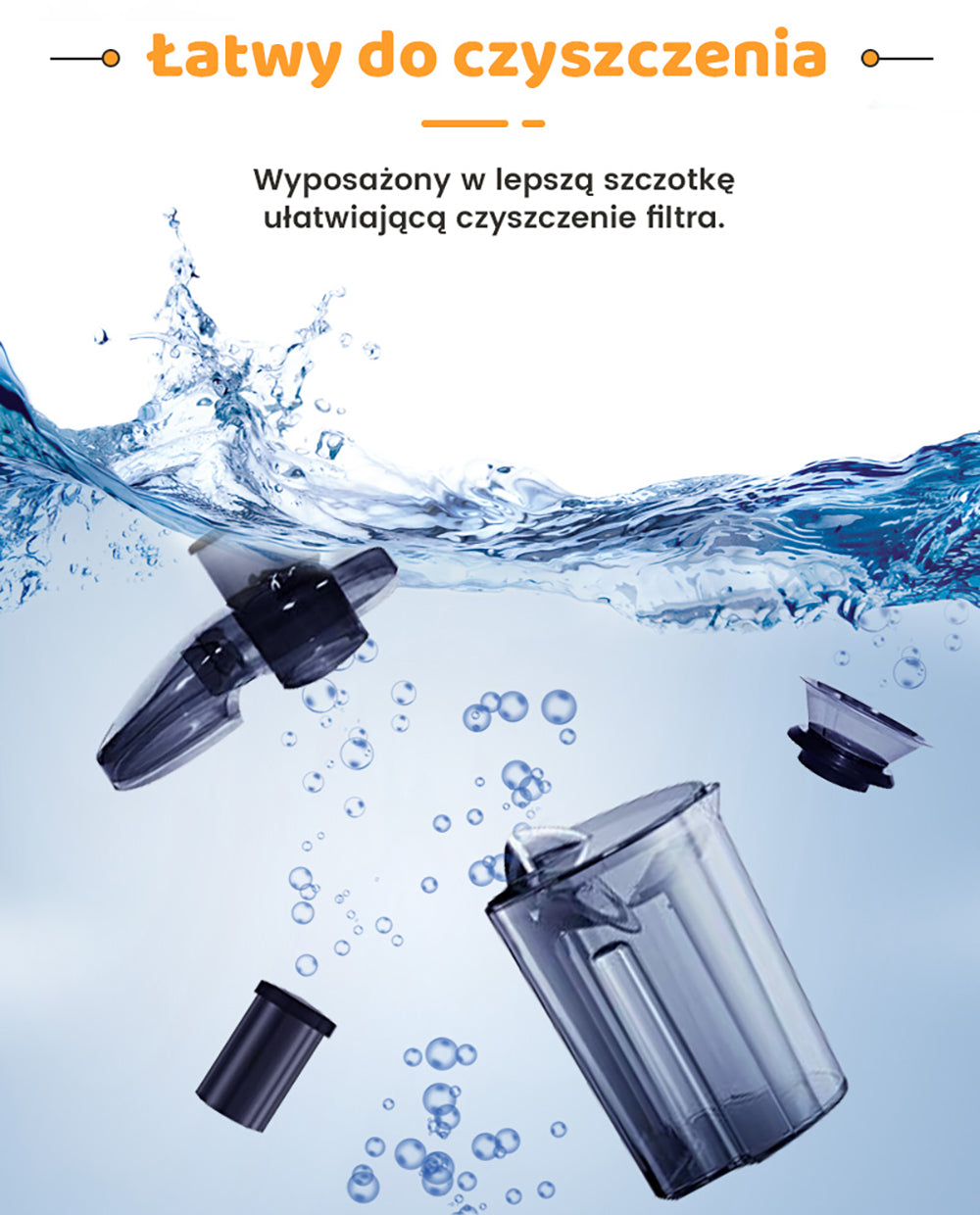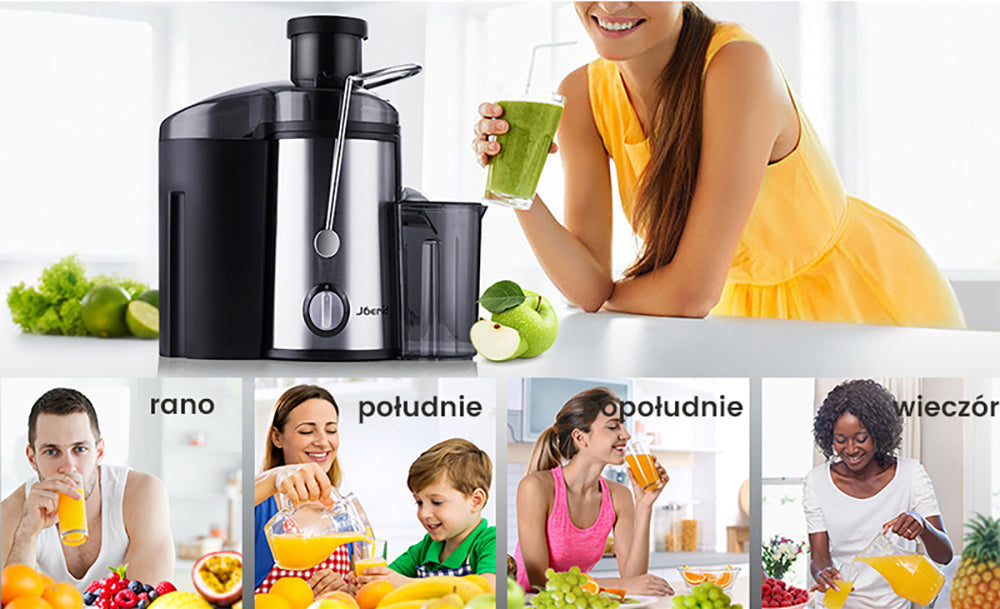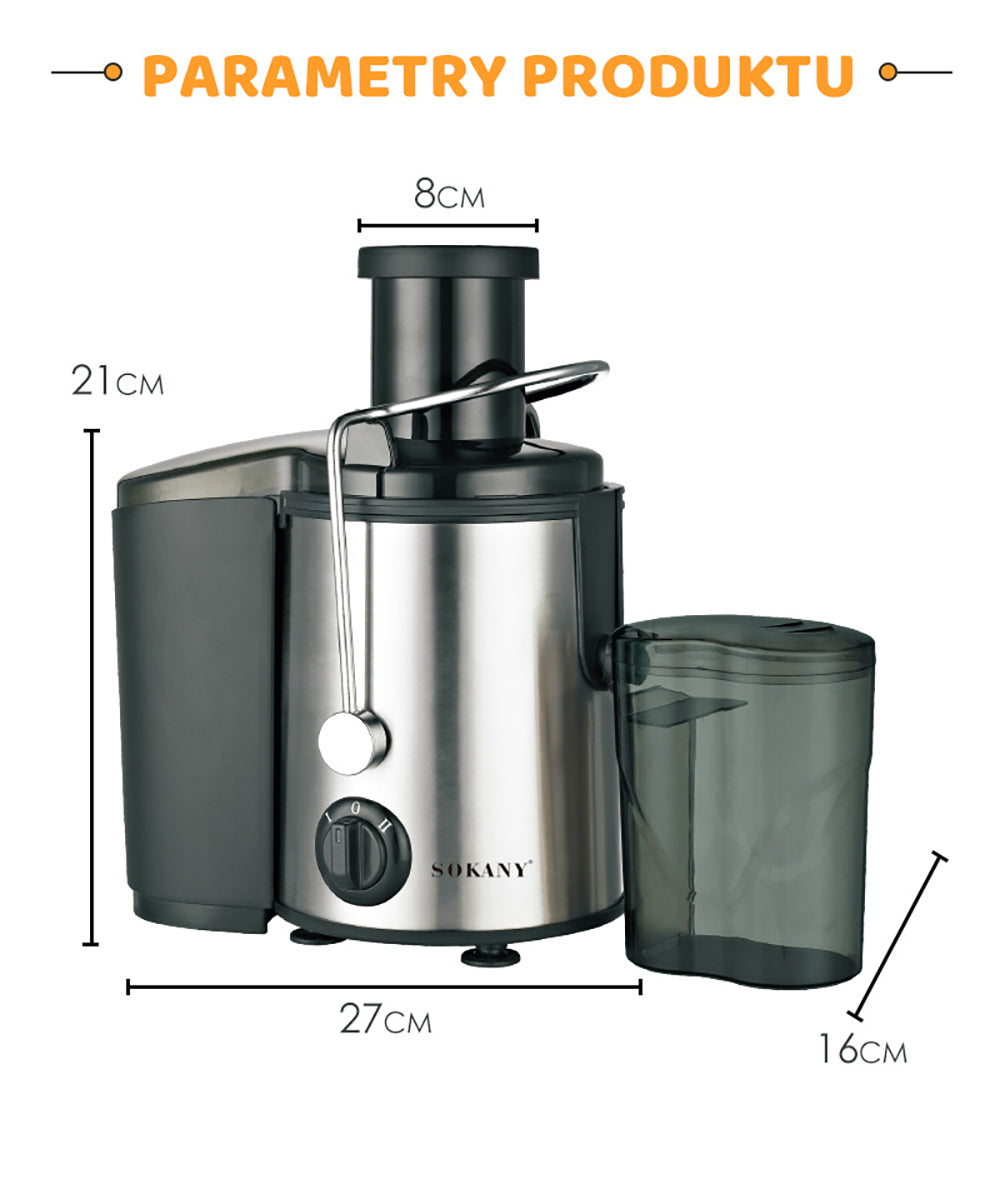 Product details
Black colour
Body material: Stainless steel
Rotation speed: 12001rpm (included) - 15000rpm (included)
Knife head type: 12 rows of grinding teeth
Power: 800W
Capacity: 1001mL(included)-1500mL(included)
Voltage: 220V
Maximum one-time juice capacity: 1.001L(included)-1.5L(included)
Pulp residue box capacity: 1.001L(included)-1.5L(included)
Feed opening shape: Round
Max juicer speed: 18001rpm (included) - 20000rpm (included)
Package included
1 x Juicer
1 x User Manual
Attention
Do not submerge the motor unit in water;
The blades are sharp, handle them with care;
Please read the instruction manual carefully before use.