10 in 1 dinosaur car toy
Our dinosaur car set includes 1 large dinosaur car, 3 dinosaur pull-around cars and 6 Jurassic dinosaurs, including Dimetrodon, Velociraptor, Stegosaur, Tyrannosaurus and Umbracosaurus. Take your child into the world of dinosaurs and have fun exploring!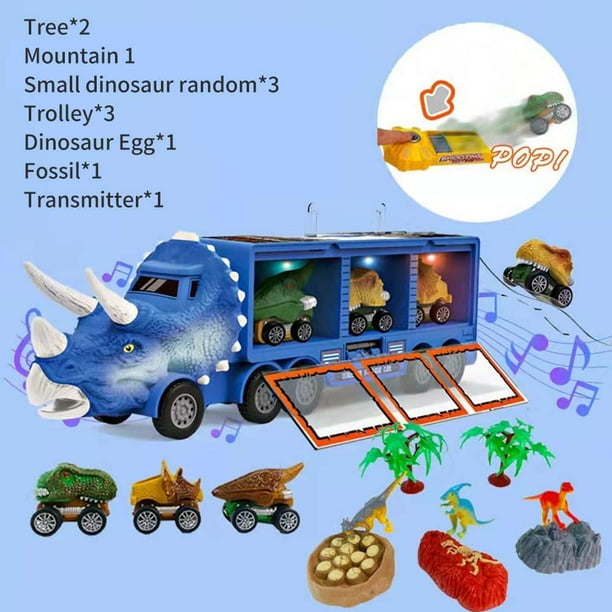 Easy to carry and versatile
The inertia driven dinosaur truck is designed with a carrying handle on the top for easy portability. Press the button on top of the truck to activate the dinosaur's roar of lights, songs and sounds. The engine can also be turned on, which makes it very attractive to children.
Dinosaur truck to pull
Both boys and girls love the dinosaur truck. Just pull back and release your hand to walk away. It works for a long time and does not need batteries. There is a slide on the truck. You can slide all the little dinosaur trucks off it. What a perfect toddler toy for dinosaur lovers!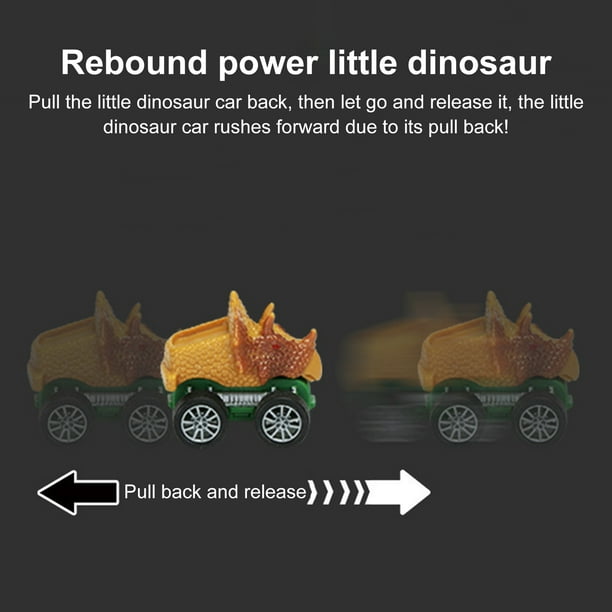 Learn while having fun
The front of the truck is designed with a dinosaur head. All accessories are dinosaur themed. Our dinosaur play sets easily hold children's attention. While having fun and identifying the colors and species of dinosaurs, children's imagination, language skills and hand-eye coordination will be strengthened.
The perfect gift for your child
This dinosaur truck set is the perfect gift for kids aged 3-7. It can be a great source of fun for toddlers who love trucks and dinosaurs! They will love it as a birthday, Christmas, school or New Year's gift.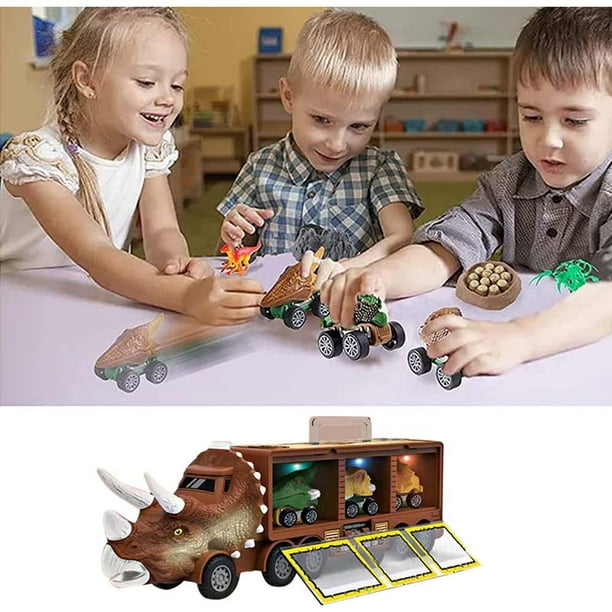 Specifications.
Product Name: Dinosaur Toy Set
Material: plastic
Color: brown, blue, green
Batteries: 3 x button cell
Size: 34x10.5x10cm
package includes.
2 x Trees
1 x Top
3 x Mini Dinosaur Figures (Random Style)
3 x Mini Dinosaur Car
1 x Dinosaur Egg
1 x dinosaur fossil
1 x Launcher
1 x Storage Trolley