Feature: Four-layer ladder design, the bottom of the slot is reinforced with screws, and the book with a thin thickness will not leak.
Material: Environmentally friendly plastic, no sharp edges and smooth and burr-free, it is the best choice for baby's family.
Stable: Stable support, silica gel bottom pad.
Rounded edge design, no edges and corners, smooth and burr-free, safe for babies.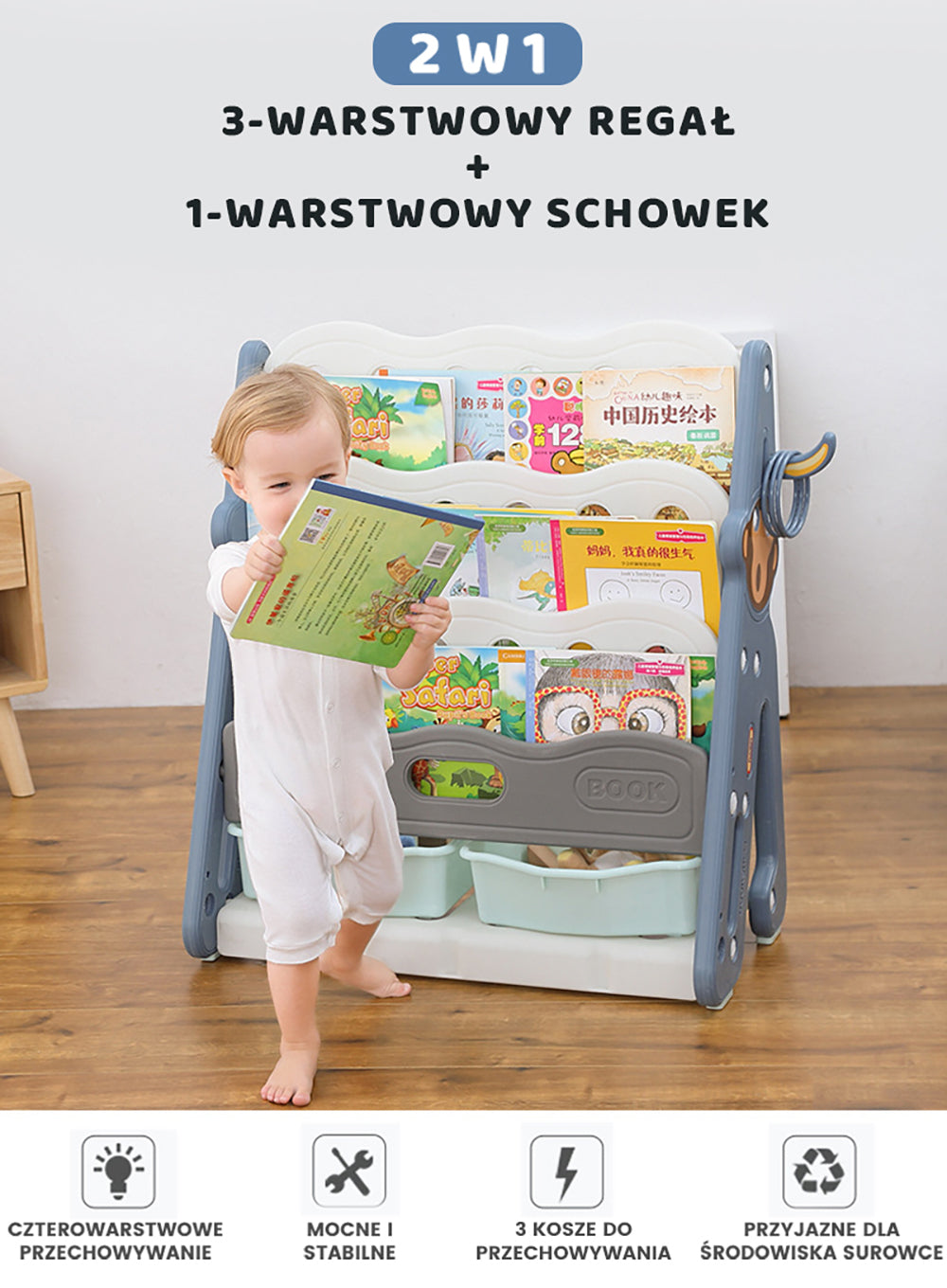 Storage boxes and bookshelves can be changed at will.
The storage boxes move back and the bottom partition moves forward to become a bookshelf.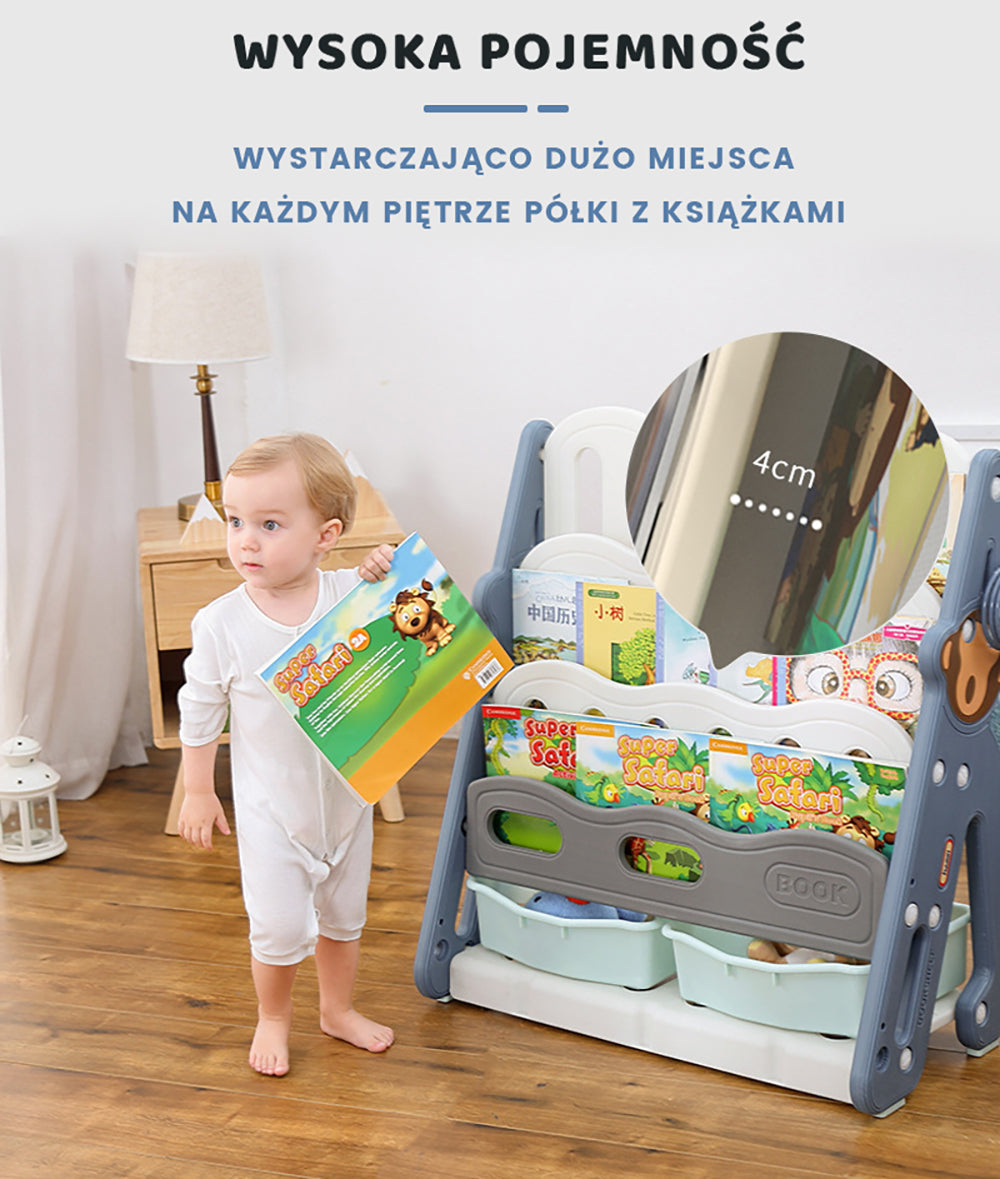 It is detachable and easy to install, the base is thick and the structure is stable to prevent tipping over.
Space-saving design, perfect for storing books in your child's bedroom, playroom, nursery or living room.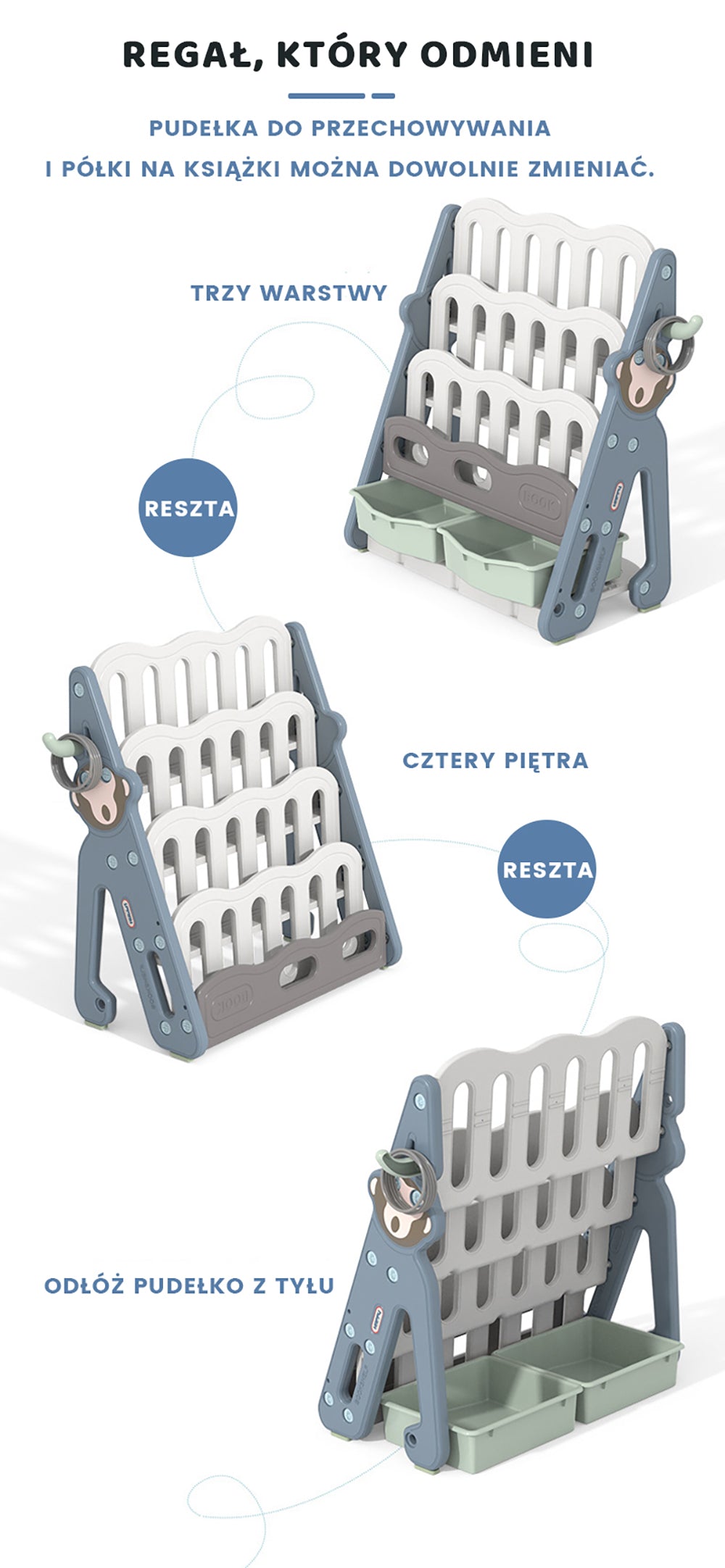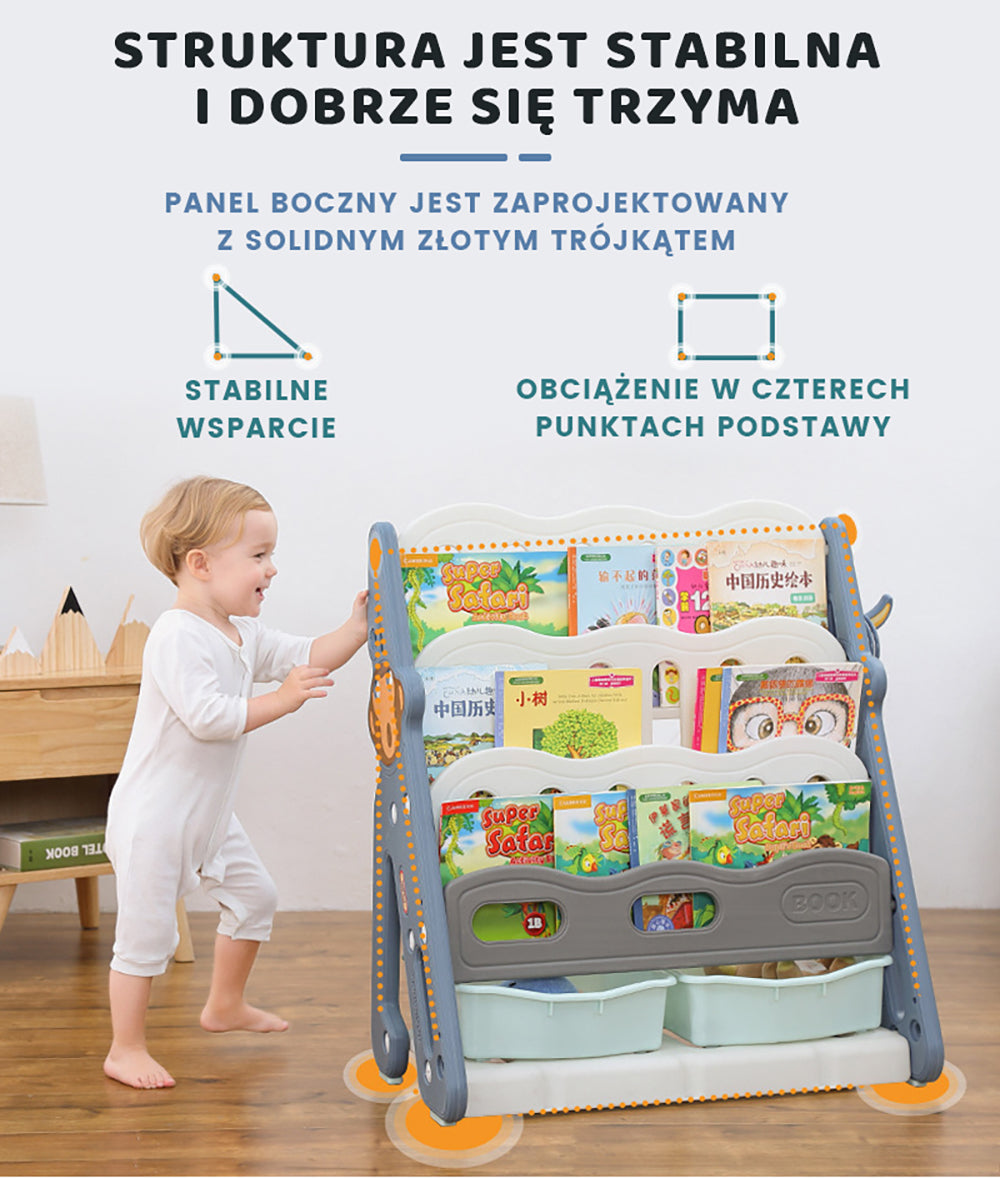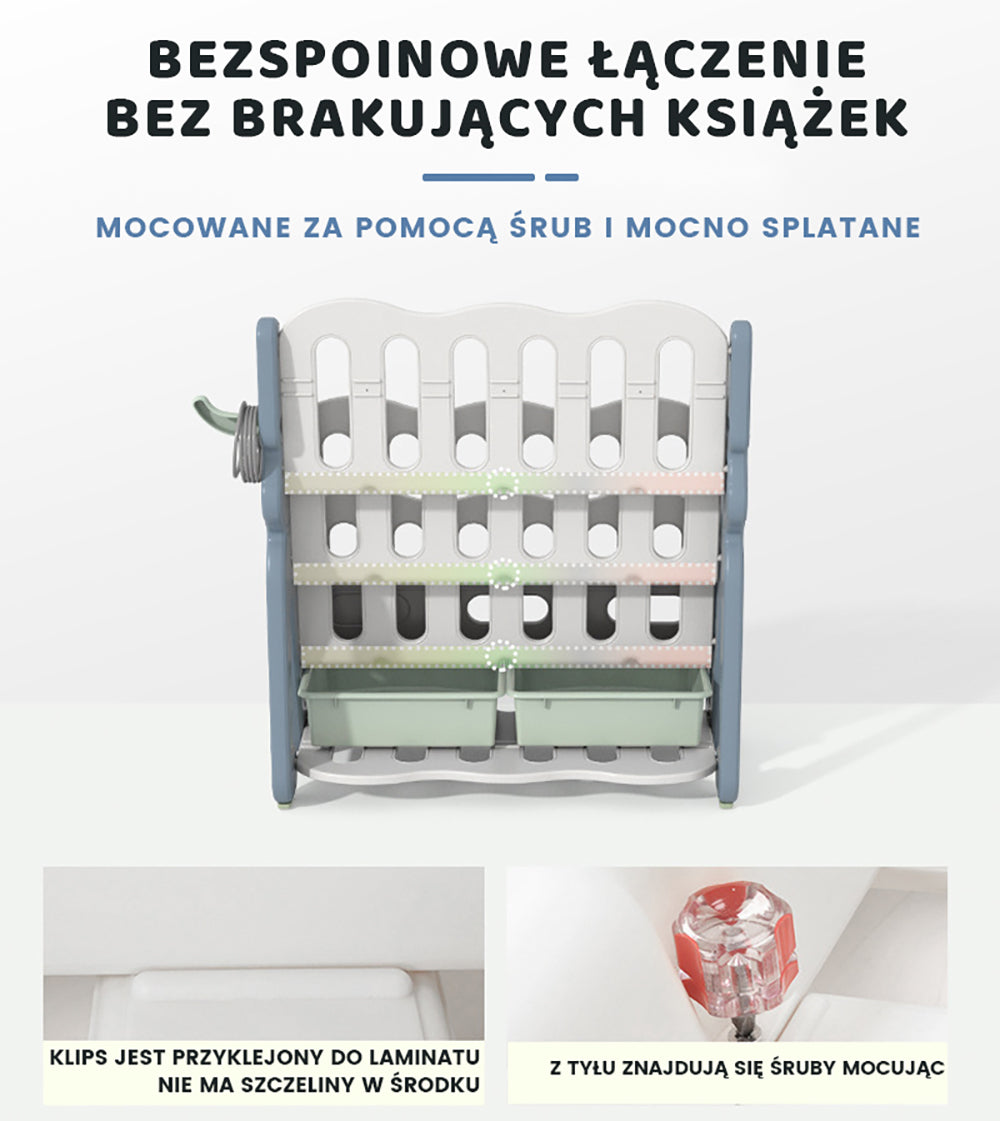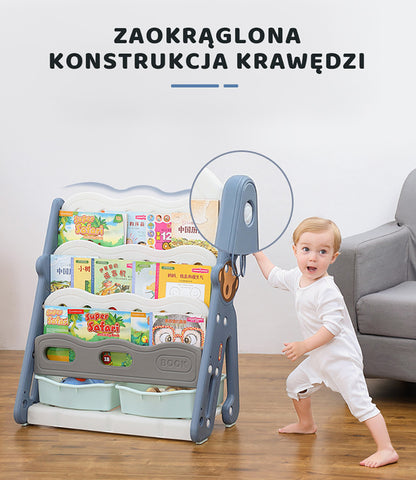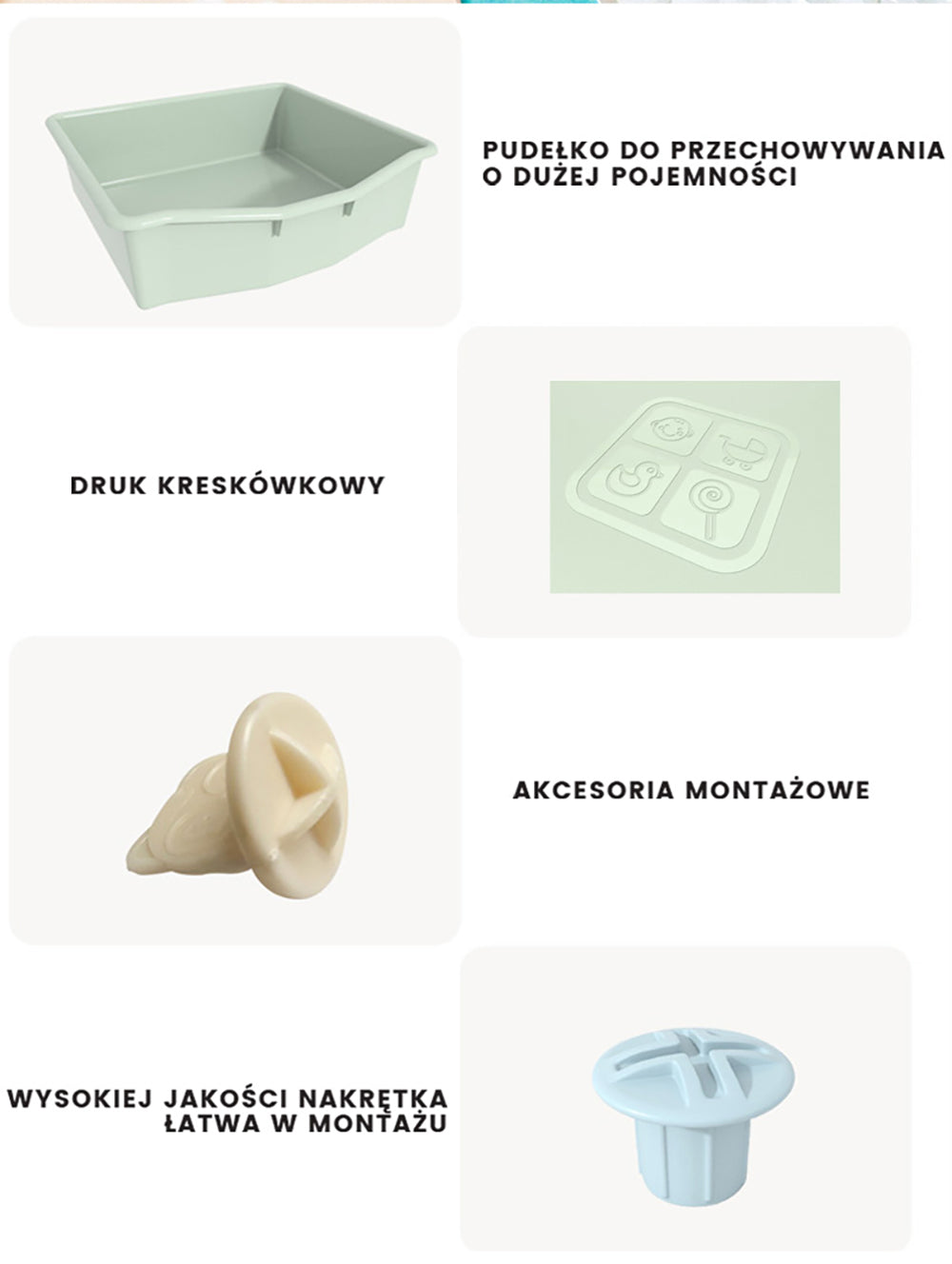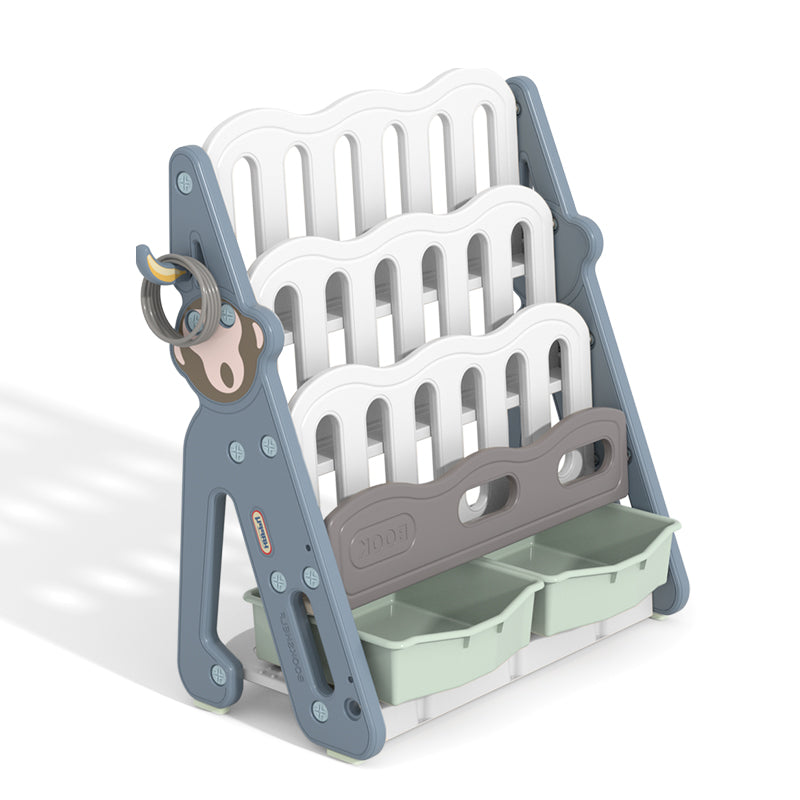 Product details
SKU: JF3-YH04-G
Material: Plastic
Product Size: 71*35*76cm
Weight: 3.9 kg
Warranty: 24 Months
Kit contents
1 x Bookshelf
2 x Storage Box
1 x Hook
3 x Sleeve