5 in 1 Wooden play set
Includes item durability box, carrot picking game, wooden sorting and stacking toy, ball dropping toy, coin box and baby tissue box. In the Object permanence board, we have designed 5 different Montessori games.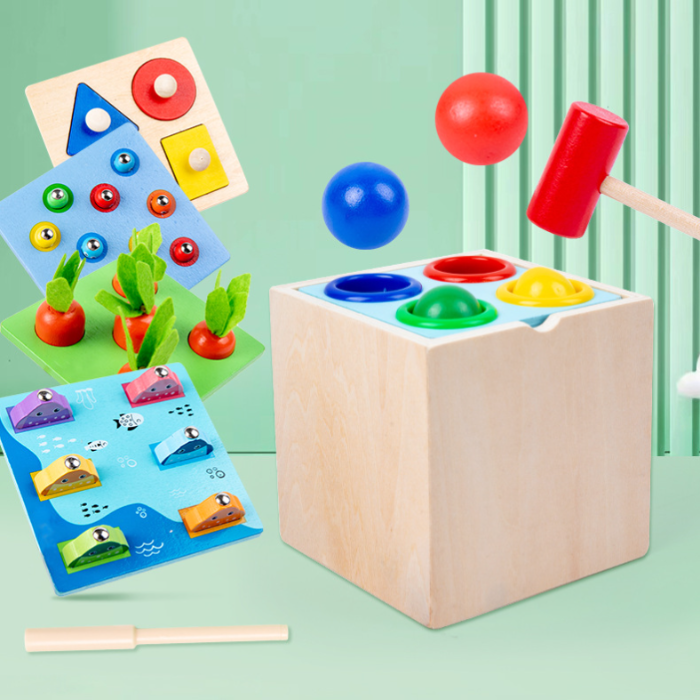 Increases practical skills
The 5-in-1 wooden play set is a great Montessori toy for children. It helps to develop cognitive skills and fine motor skills with 5 different games to accompany your child through different stages of development and develop his diverse sexuality. Baby can pull, place and arrange by colors, shapes, holes and positions...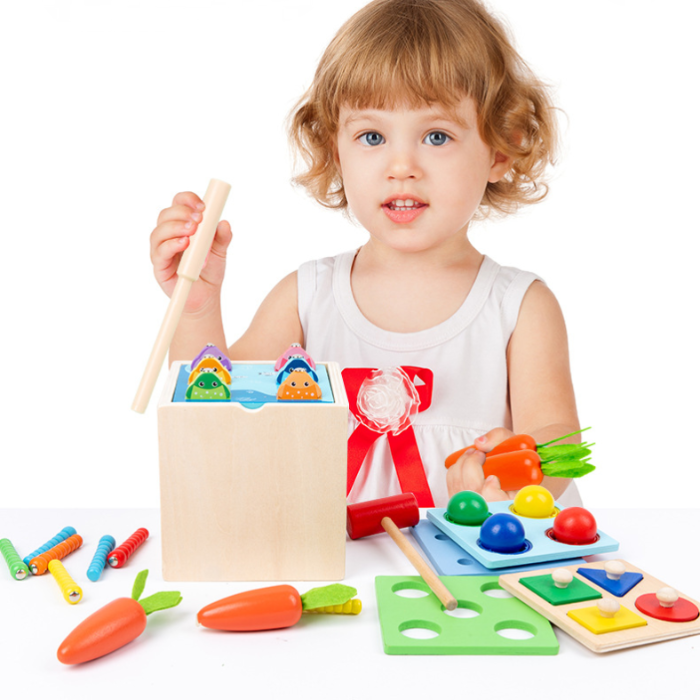 Selected materials
The Montessori set is made of high-quality, environmentally friendly wood with a smooth, burr-free surface that will not break easily and is durable. Little hands are protected by smooth edges.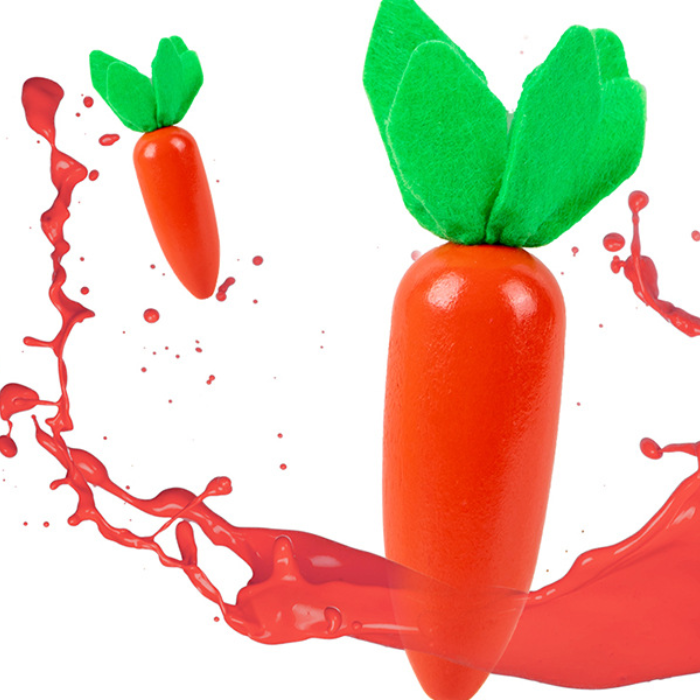 A box for storing objects
Storage boxes help children understand that items that disappear from sight are still there and will be returned. babies 6 months and older enjoy this material for many reasons: placing the ball in the hole is fun and challenging, the ball makes a satisfying sound and comes up after a short disappearing motion.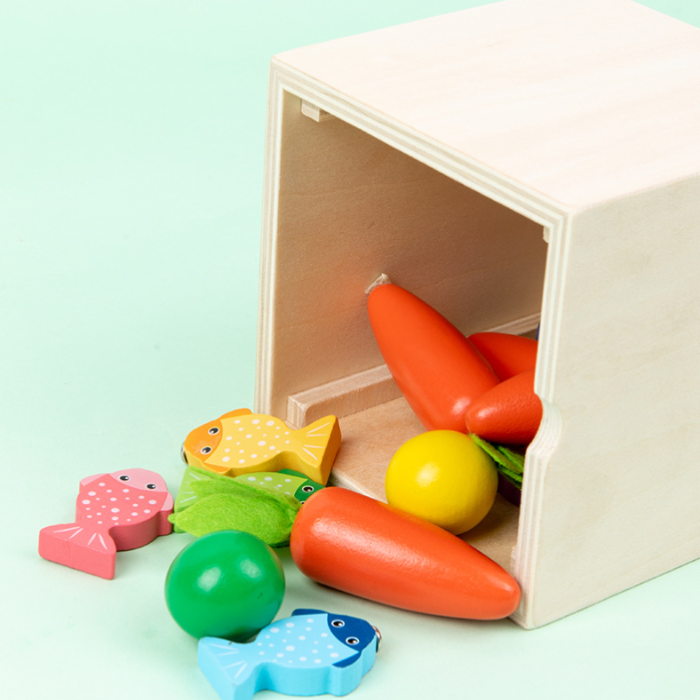 Four games to help your child build their fine brain, fine motor skills and hand-eye coordination.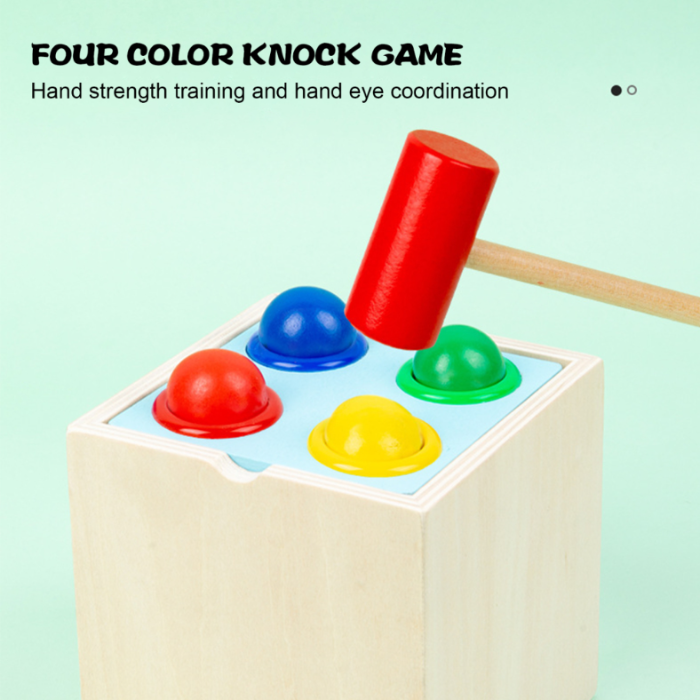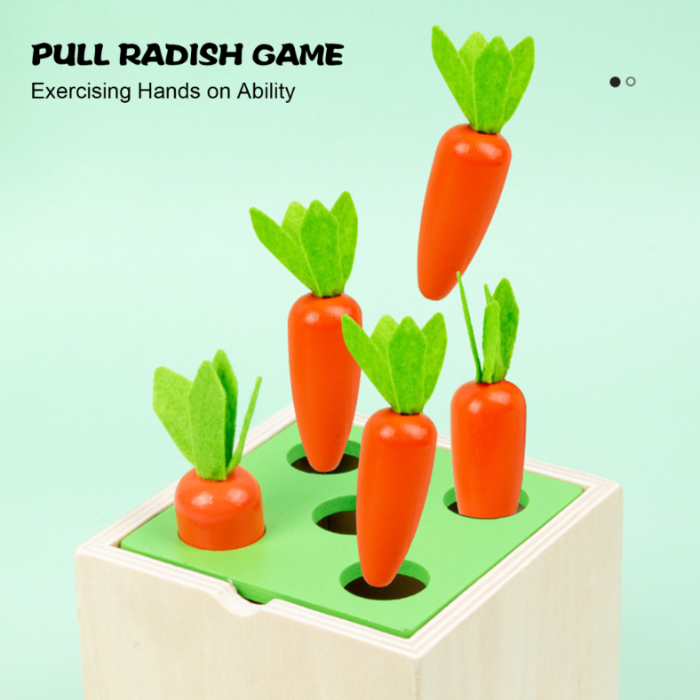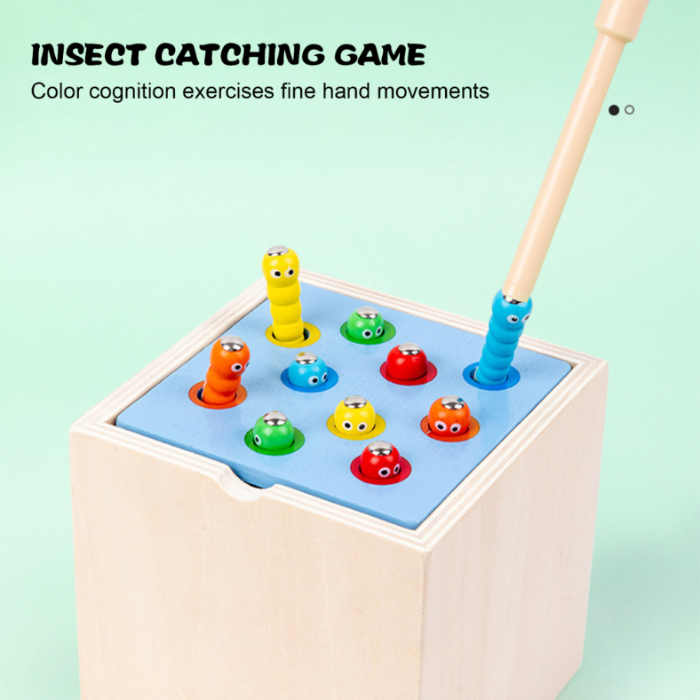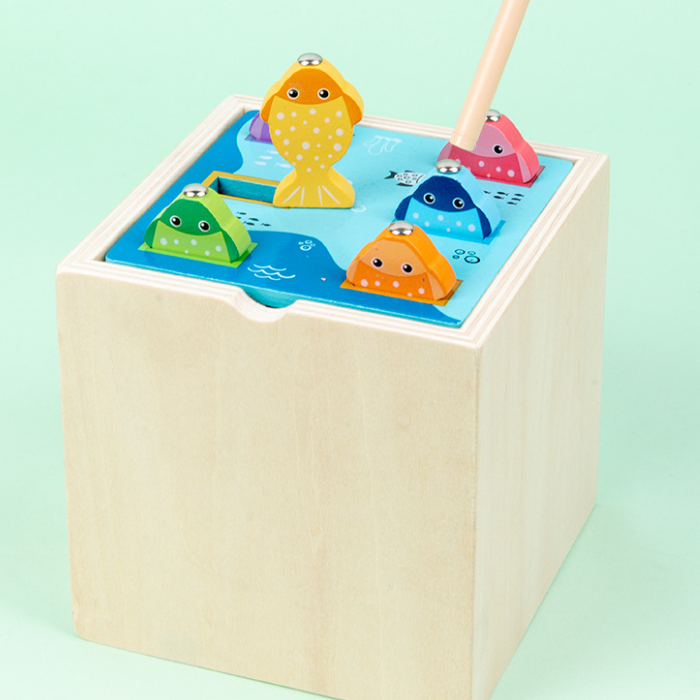 The gift of science
Our 5-in-1 Montessori toys for toddlers provide fun and interactive learning activities for early learners. A great gift for girls and boys aged 1+ for birthdays, Christmas and other holidays.
Specification.
Material: wood
Size: 12.5*12.5*17cm
Weight: 650g