Characteristics.
Cute Dinosaur Shaped Blocks: The stacking toy is shaped like a cute dinosaur and is very popular with children. It is easy to play and helps children use their brain imagination.
Early Learning Creative Fun: Our wooden dragon puzzle game requires a lot of patience to play and can lead to failure if you're not careful. Designed to develop children's concentration, thinking, logic and manual skills through the process of play, as well as improve emotional control and stress tolerance.
Fun animal stacking and balancing toys: This range of toys focuses on learning color matching and develops children's color perception with eye-catching colors that enhance their color knowledge.
Toys for children aged 2 to 4: Our children's health comes first. For children's bright colors, we are more professional and use eco-friendly water-based paints, which are more cost-effective and safe and non-toxic.
A fun toy to keep kids focused: this game focuses on balancing skills and only the determined will win, enough to keep kids entertained for hours and away from electronic screens. The perfect gift for children aged 2-5.
Specifications.
Product Name: Balance Blocks
Material: wood
Finish: water-based paint
Age: 36m+
Size: 20.5*13*3cm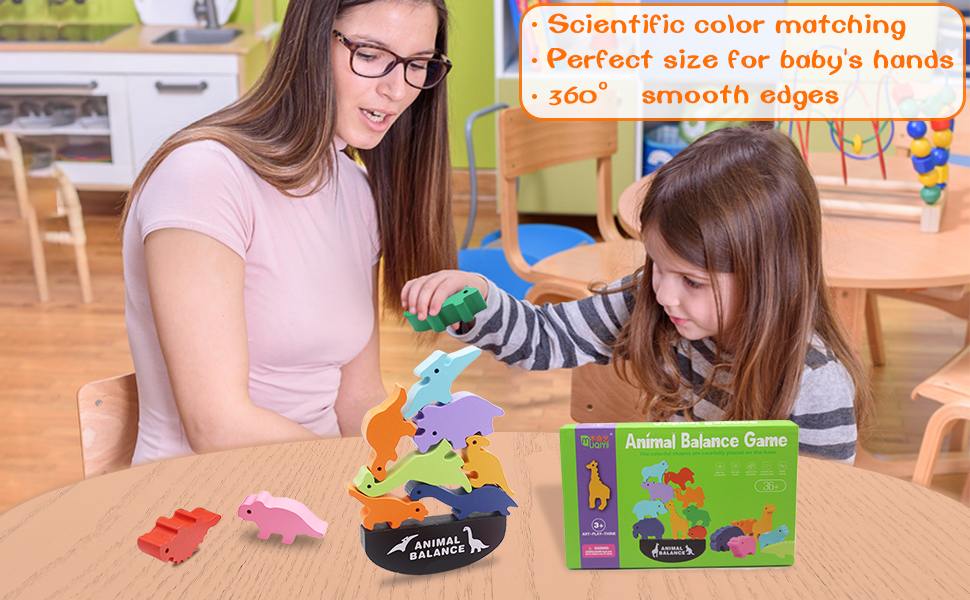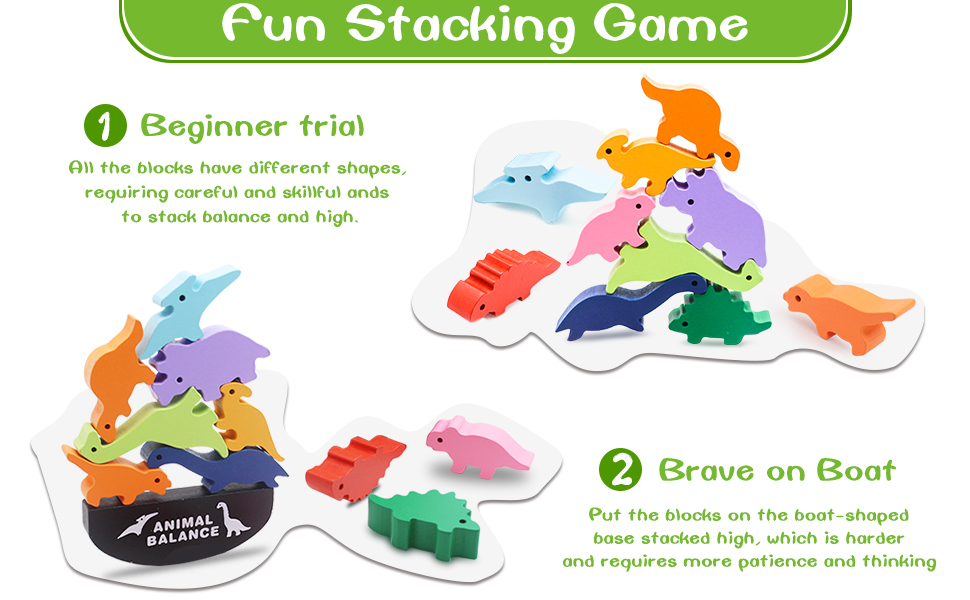 Boat-shaped base
The base is shaped like a boat with raised ends to increase the difficulty of the game and add variety to the fun!
Mastering structural balance
Discover the wonders of stack building, find your balance and build faster and faster with practice!
Building self-confidence
The game exercises your child's hand-eye coordination and balance, inspires good thinking habits and builds confidence with every failure!