PARAMETERS
Match the shapes wooden educational toy
A sensational educational toy for children, entirely made of wood.
The game consists in matching the shapes and numbers to the appropriate holes and assigning the right number of discs to the given number.
It will surely appeal to every child and will provide him with fun for hours.
Through play, the child will learn numbers and the principles of basic mathematical operations, learn to recognize shapes and develop the ability to think logically.
Helpful when learning the names of colors, shapes and numbers.
It stimulates creativity, creative thinking and supports the development of manual skills,made with attention to every detail.
Perfect as a gift,a toy that will allow your child to play and learn at the same time.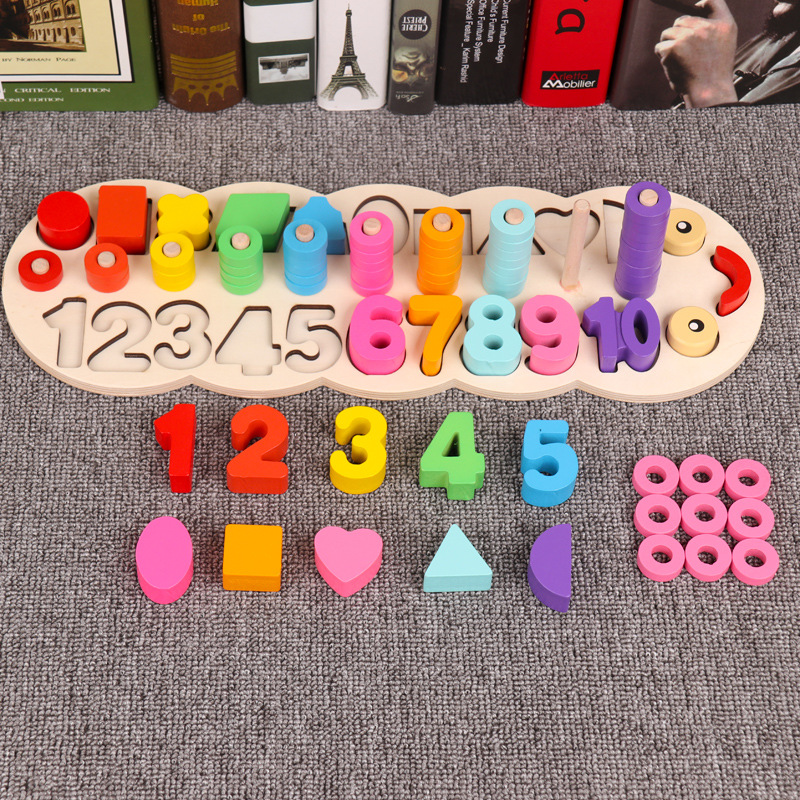 Condition: New
Material: Wood
Size: 44.5*15.5*10cm
Product Weight: 0.6 Kg
Child age: 3 years +
Included:
1. Centipede-shaped base,
2. 10 blocks of different shapes and colors,
3. 10 blocks with numbers from 1-10 in different colors,
4. 55 round blocks in 10 colors.
Note: Play with parents to prevent baby from swallowing small parts.