Montessori Busy Charts opierają się na niezależnych działaniach, które pozwalają dzieciom rozwijać nawyki samodzielnego i skoncentrowanego uczenia się, idealne dla 1, 2, 3 i 4 latków

Nasza Toddler Busy Board zawiera duży wybór 73 akcesoriów do nauki, w tym zamki błyskawiczne, sznurówki, warkocze, guziki, klamry do pasków i wiele innych. Młodsze dzieci mogą bawić się, aby rozwijać podstawowe umiejętności życiowe, poprawiać drobne umiejętności motoryczne, wzmacniać koordynację ręka-oko oraz rozwijać kreatywne i krytyczne myślenie. To idealny zestaw do nauki kolorów, kształtów i liczb, to także zabawka sensoryczna dla dzieci z autyzmem.

Tablica aktywności wykonana jest z przyjaznego dla dzieci materiału filcowego, który jest bardzo miękki i zapewnia, że dzieci nie zranią się o ostre krawędzie niektórych ruchliwych drewnianych tablic.

Zabawki sensoryczne dla maluchów, które zapewnią dziecku zajęcie podczas podróży, czy to w drodze, czy w samolocie. Idealny na długie podróże samochodowe i zajęcia w samolotach.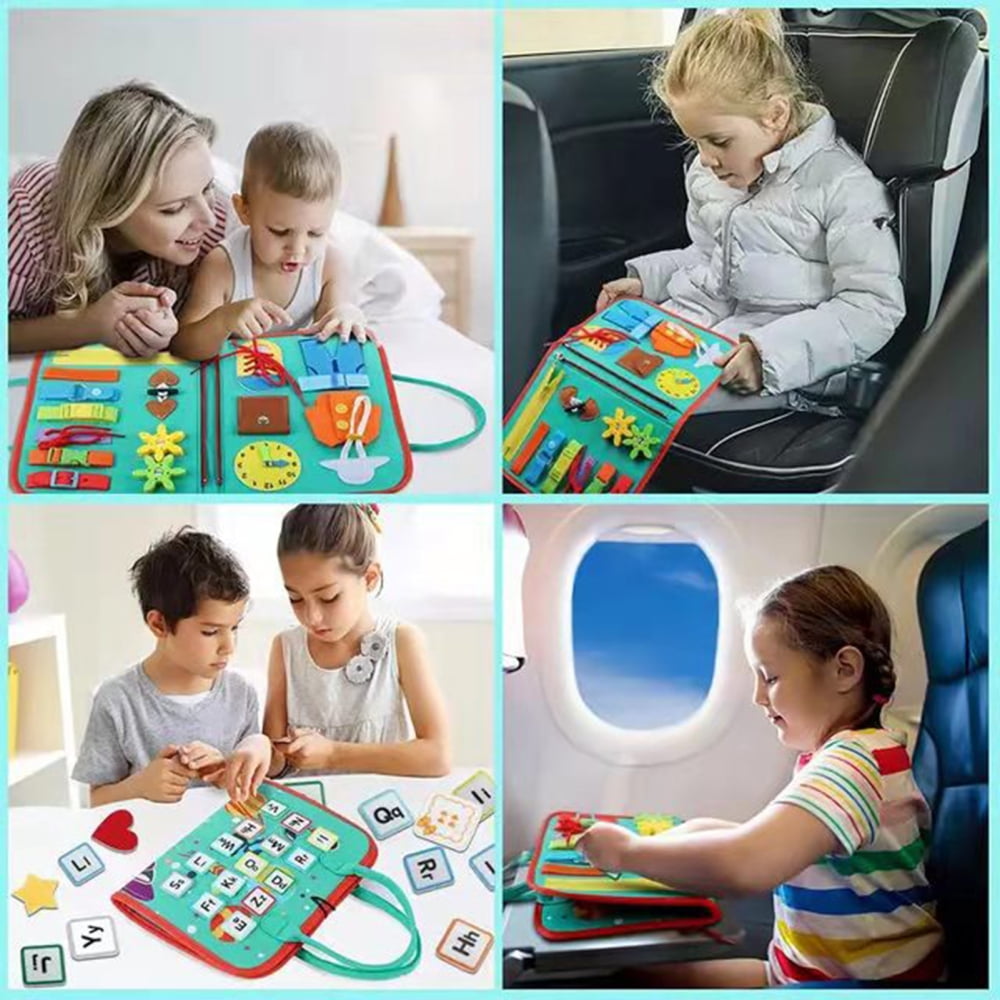 Najlepszy prezent dla dzieci
Ta tablica aktywności zawiera wiele wzorów, które dzieci pokochają, w tym planety, rakiety, statki kosmiczne, gwiazdy, wszechświat i wiele innych. Piękne wzory i doskonałe wykonanie sprawiają, że jest to idealny prezent na urodziny, święta i Boże Narodzenie!
Specyfikacja.
Materiał: filc
Rozmiar: 45*45*45cm