PARAMETERS
Parent-Child Interaction: Penguin Trap Game is a simple yet fun game that can enhance the fun of parent-child interaction and excitement. You can play together with the whole family and feel the warmth of the family.
Develop and improve children's ability: in the process of drumming, it not only improves children's ability to respond, but also exercises the development of their brains and enhances the child's hand-eye coordination ability.
Safety and Durability: The Save Penguin table game is made of environmentally friendly, non-toxic material. It is very safe and healthy for children.
Easy to play: First, fold the ice into the ice-breaking platform, put the penguin on the ice platform, then turn the wheel and break the ice according to the turntable, keep going until the penguin falls down.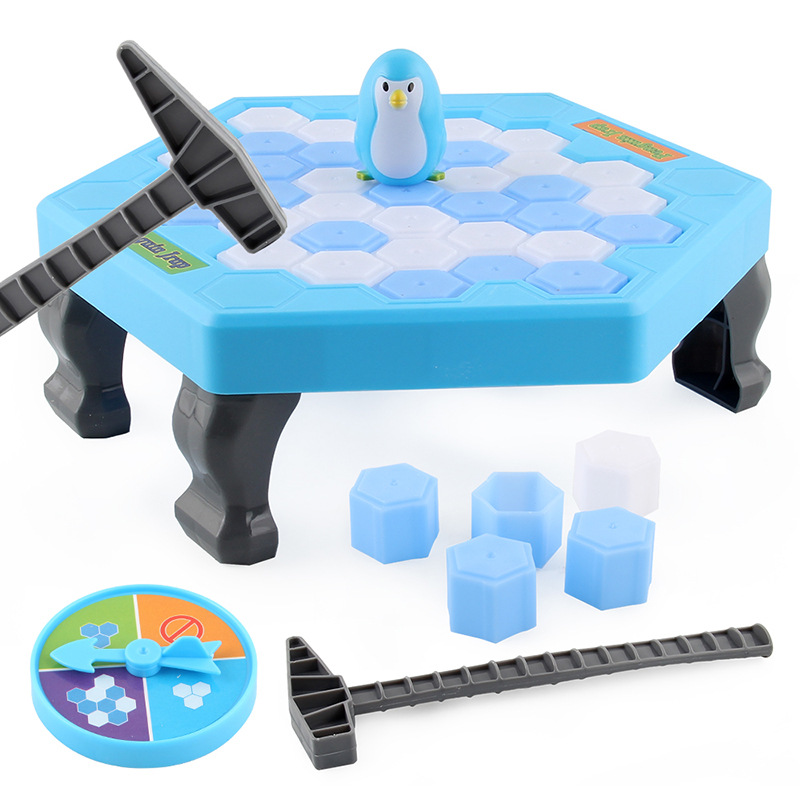 Condition: New
Material: Plastic
Product Size: 22.5*20*7.5cm
Package Size: 23.8*5.5*24cm
Weight: 310g
Package weight: 0.5 kg
Child age: 3 years +