2 connecting straps + 2 connecting buckles + swing ring. The swing ring rope is made of PE, sturdy and wear-resistant.
Dual function design: horizontal bars, rings.
The triangular plastic ring has a non-slip design, which is suitable for gripping while exercising, exercising body control, strength and agility, swinging and rhythm.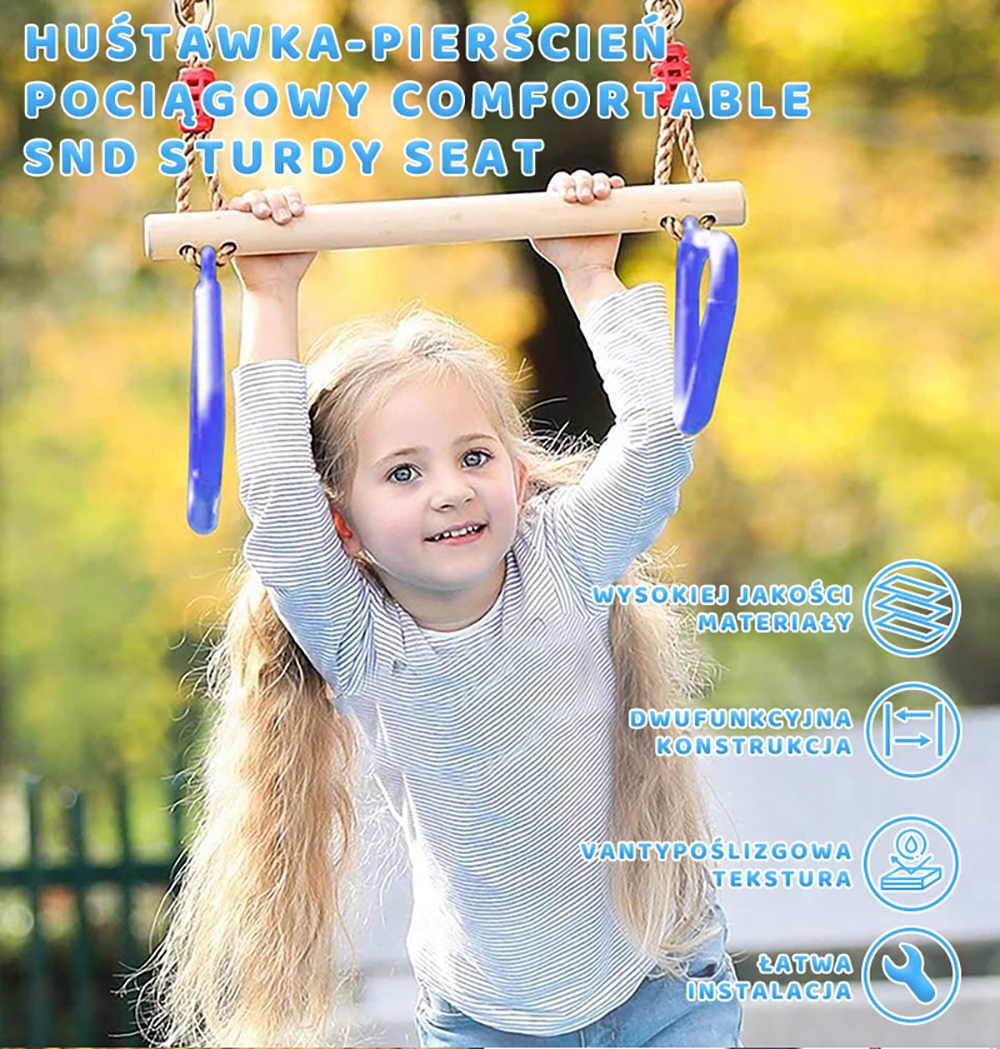 Adjustment: The swing has adjustable length ropes and metal rings that are quick and easy to hang up and take down.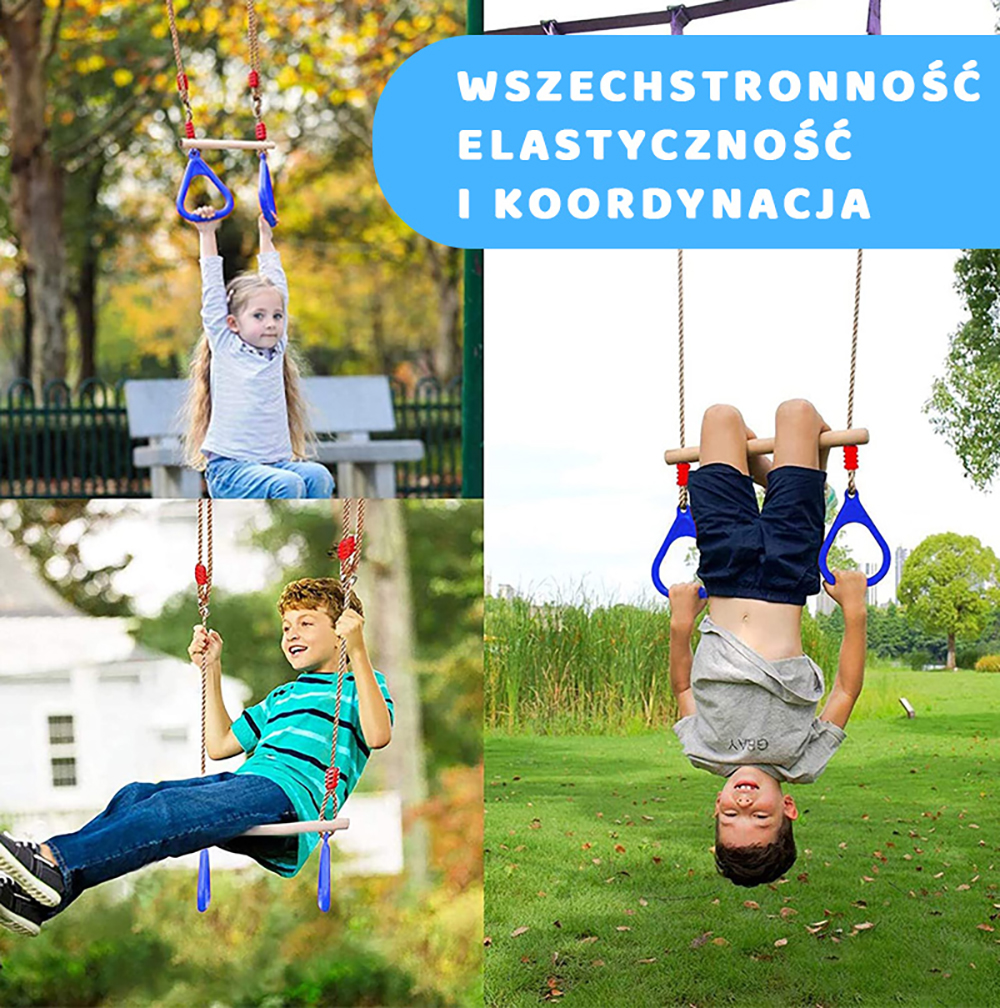 Easy to use: the swing has a metal clasp included, the ladder is easy to connect, you can adjust the height of the ladder to the height of the children by adjusting the ropes.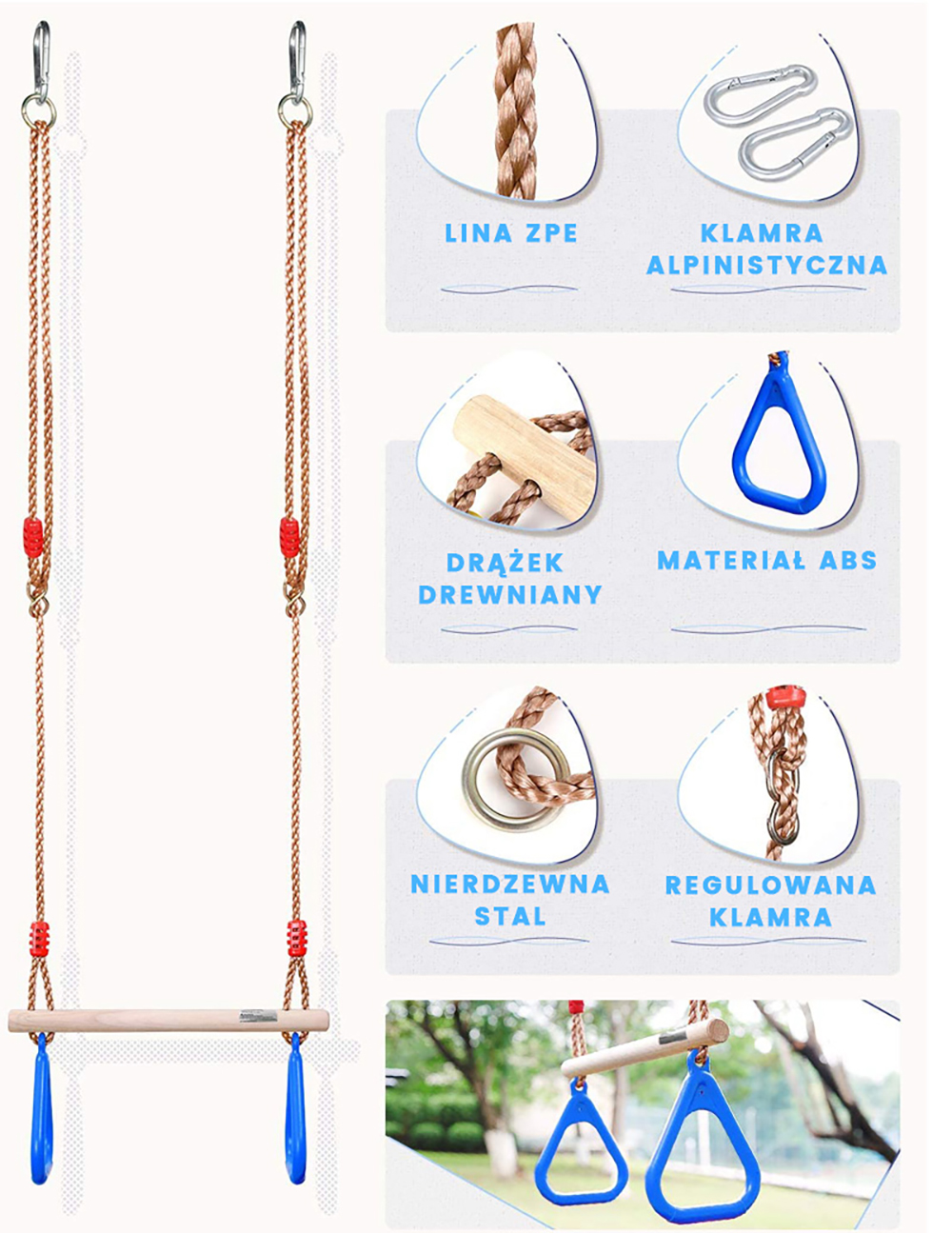 Suitable for many games: multi-functional wood for children is suitable for indoor and outdoor / children and adults, training body control, balance and dexterity.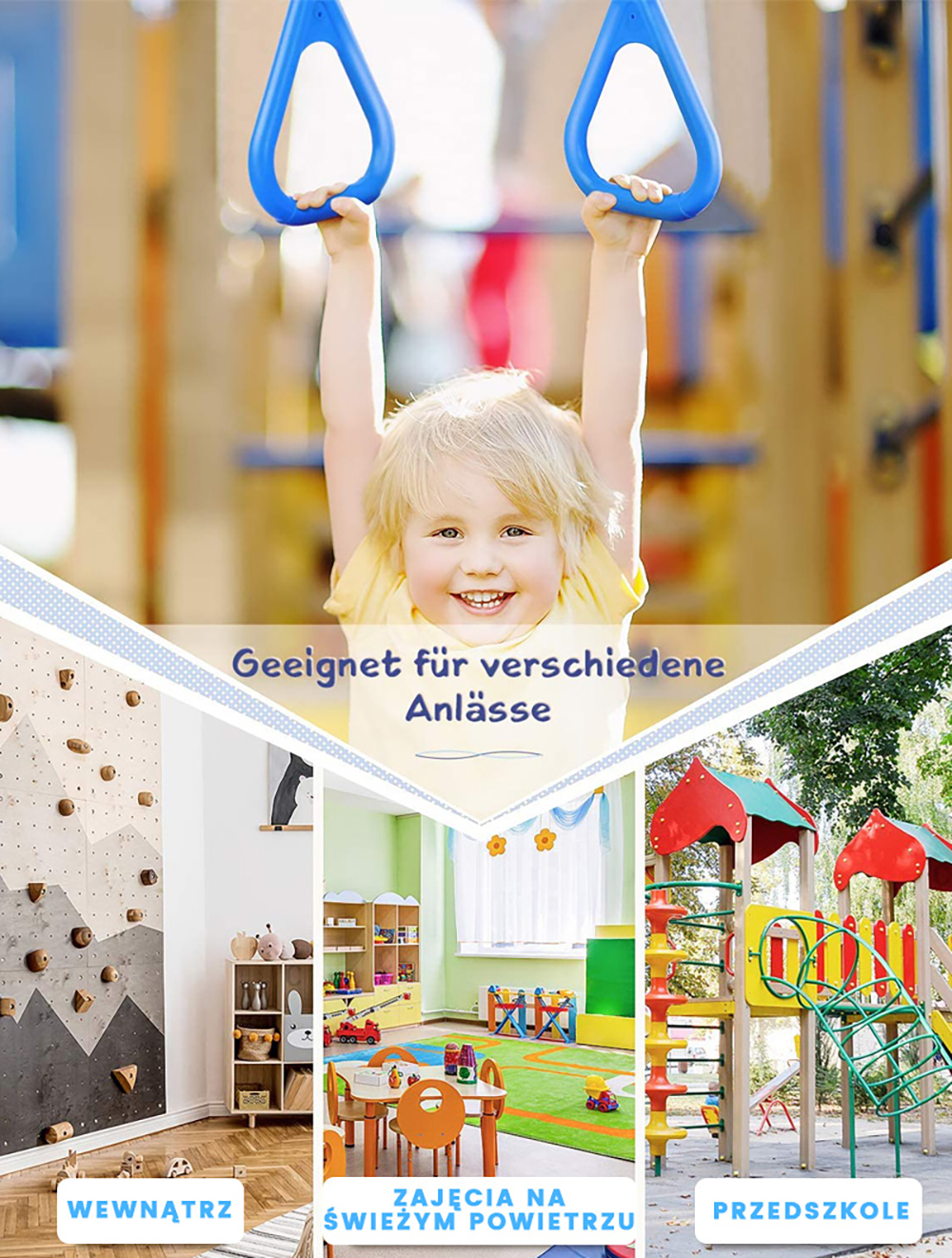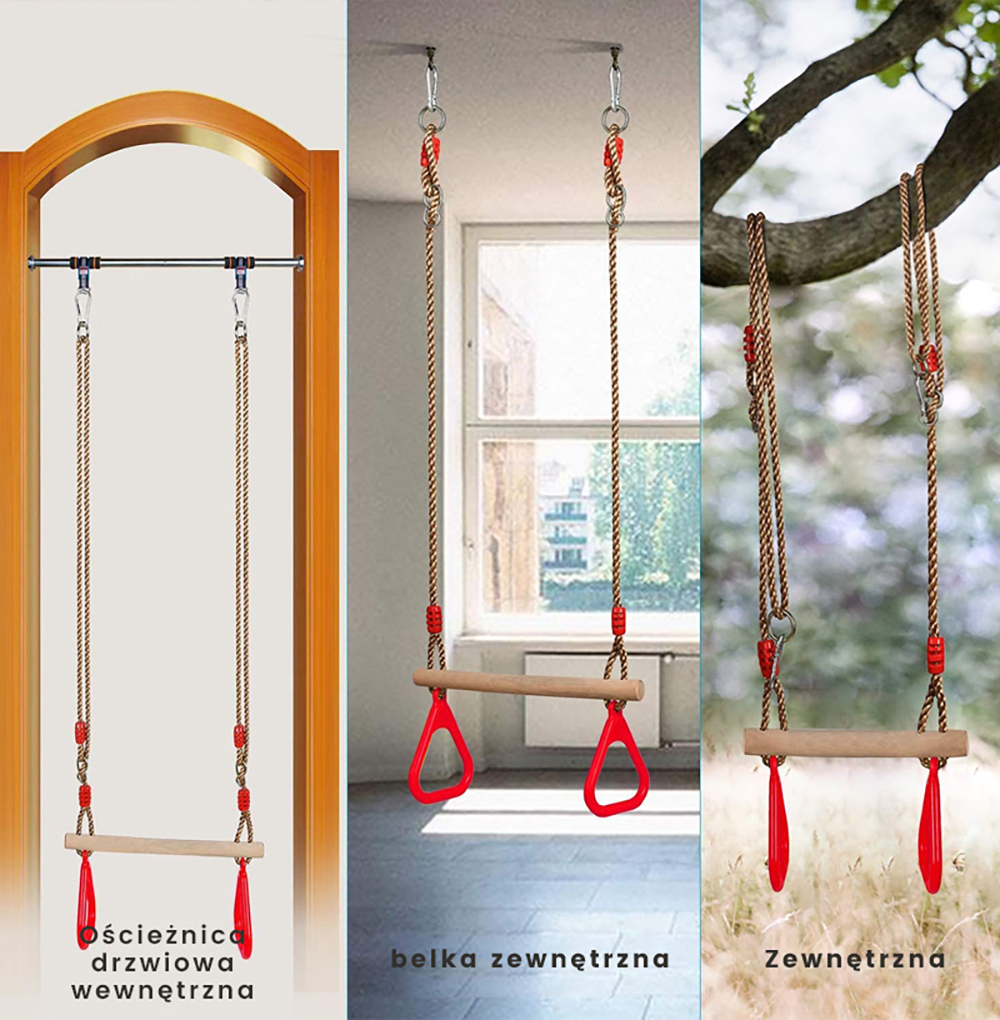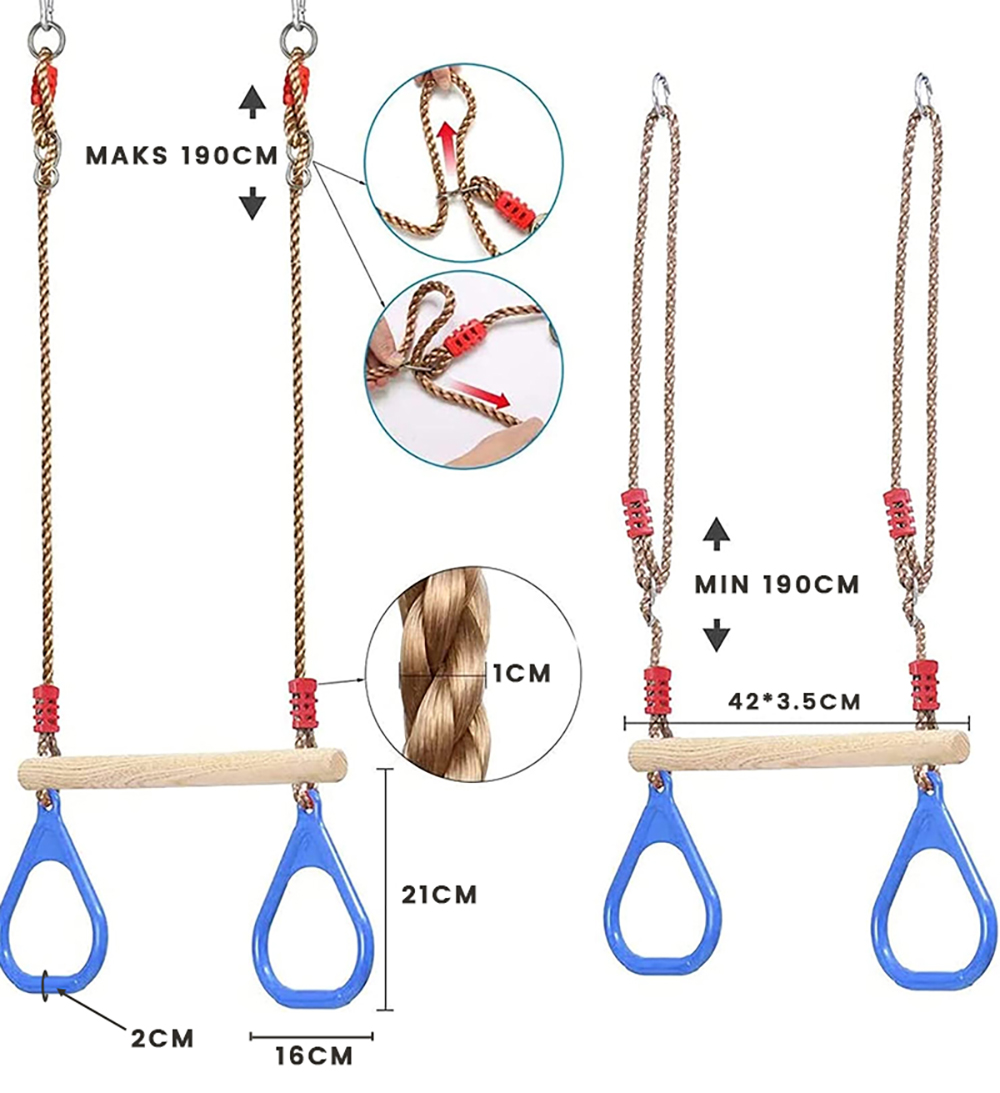 Product details
Name: Plastic six-step ladder
Rope: Wooden ring swing
Material: PE
Rope thickness: 10MM
Handle: 21*16*2cm
wooden stick: 42*3.5cm
Set contains
1x Swing 2 m
2x Connecting strap 23 cm
2x Connecting buckle 8*80