Characteristics.
Transparent Dust Cover: When kids receive a gift, they press the button next to the cute racing watch and with a "pop" the removable watch cover opens and a very cute car immediately appears, giving them a "surprise, what a surprise" experience. What a surprise experience. When kids get tired of running outdoors, they can also easily put the little cartoon remote control car back into the clock to protect their beloved car from loss, damage or dust.
Improved 2.4G signal and easy control: flip the switch on the bottom of the kid's toy car and place it on a flat surface. With the 2.4GHz infrared on the Mini RC Car Watch, kids can press the forward/backward button on the watch and easily control the car up to 30m away via infrared. Since the infrared signal is stable and completely non-invasive, you can also play with your child in controlling the TikTok car toy in a race and spend time together having fun.
Comfortable to wear and skin-friendly: When you hold this remote control watch toy, you will feel the silicone strap is noticeably soft and comfortable. Kids can wear the remote control car watch all day and adjust the strap as tight as they want. Everyone from toddlers to kids can play with this car clock toy. You will find that even if your child uses it all day, no allergies appear on his hands and no signs of damage are visible. The material of the interactive toy is safe, skin-friendly and durable.
USB Fast Charging & Long Battery Life: The mini remote control clock supports USB charging and can be connected to common devices such as adapters, computer hosts, mobile power and car chargers. You can charge the Mini Cute Electric Doll Remote Control Car Toy at home or in your car and have boys and girls playing with the new 2022 Mini Remote Control Car Watch all day long with worry-free battery life in just 30 minutes of charging. And the remote control clock requires only one 7-cell battery (not included).
A great gift for kids: A cute 2.4GHz watch for kids of all ages. A cute round clock with a selection of car styles, this 2.4GHz detachable clock is the most popular gift for boys and girls in 2022. Our USB rechargeable little cartoon remote control car will make a great birthday, Christmas or other holiday gift for your child. Bring your child or family/friends a happy and loving childhood.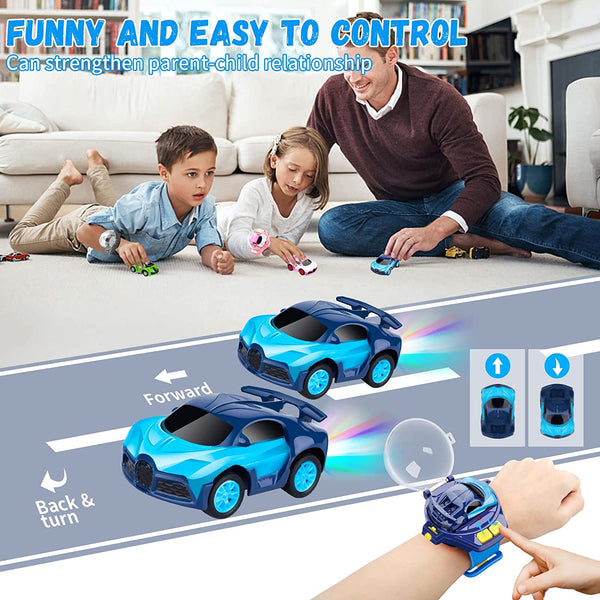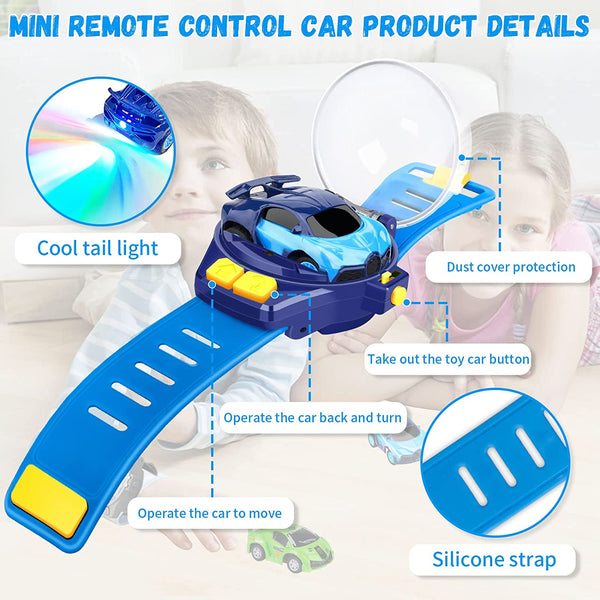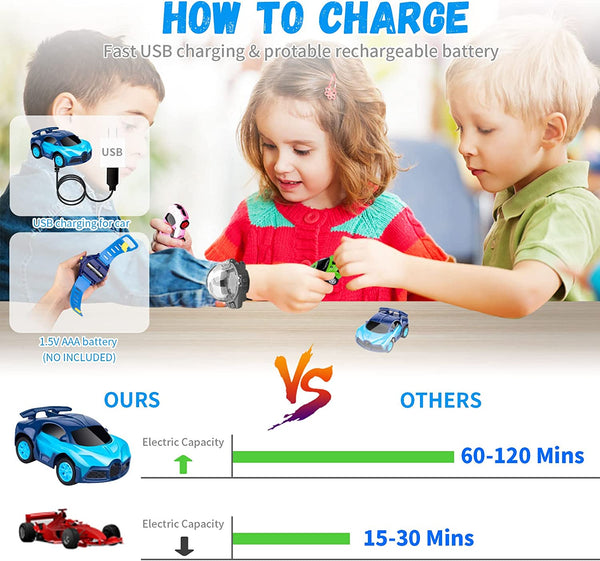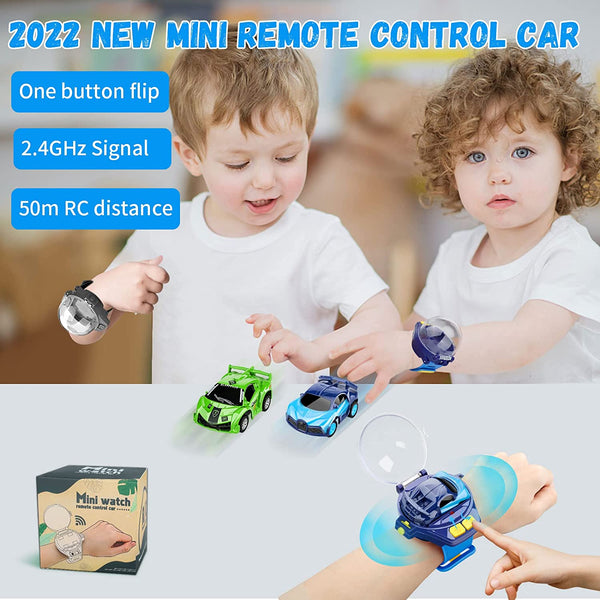 Specifications.
Name: Mini remote control watch
Age: 3 years+
Charging: USB charging cable
Material: ABS plastic and electronic components
Charging: 30 minutes + 5-6 hours of battery life
Dimensions.
Watch open: 6.5x23.5cm
Trolley: 3x5x3.5cm