Characteristics.
Geometry board: includes 1 wooden plank, half-driven nails, pattern card (more than enough stock for a pack of latex tapes
Educational Toy: Suitable for school, learning about various 2D shapes and calculating fractions. It is suitable for children who like to create shapes, letters, patterns and who struggle with grasping, vision and fine motor skills.
Competitive advantage: round pins on the back and a small cap and nail on the top help you easily put the band on your baby's little finger, and the band stays in place. This really expands the number of shapes you can create.
Sturdy and durable: all plates are very solid and safe, they will withstand playing very well. The straps are also durable and do not break easily. (Play may require adult supervision for children 1-3 years old)
Specifications.
Trade name: pegboard teaching aid (pegboard)
Material: Basswood plywood + steel nails
Size.
Small: 15*15cm
Large: 18*18cm
Libra.
Small: 0.29kg
Large: 0.34kg
Single sided geo-board tutorial
The pattern cards contain some animals and shapes for the geoboard so kids can see what can be done with them. Thanks to this, they will see the possibilities of this simple toy, and then they will be able to create their own shapes and patterns.
You will find these Montessori math in plane geometry are a great addition to your child's toy collection as they are simple and allow them to explore beyond cars, blocks and Buzz Lightyear.
A comprehensive educational tool
Perfect for developing fine motor skills, concentration and creativity. Thanks to this, as children get older, complex patterns can be created, so they can be used for a long time. Explore geometric concepts such as perimeter, area, and characteristics of triangles and other polygons.
Graphic educational toys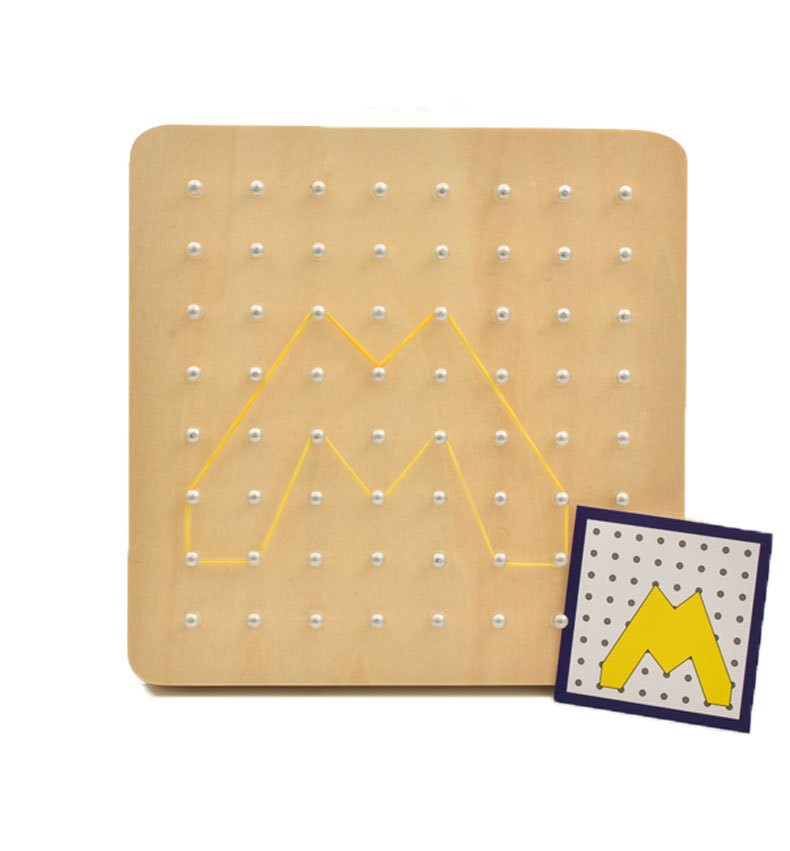 Durable and solid.
A vertical square grid and special umbrella head pins keep the straps in place. Sturdy boards and sturdy risers hold up well when playing.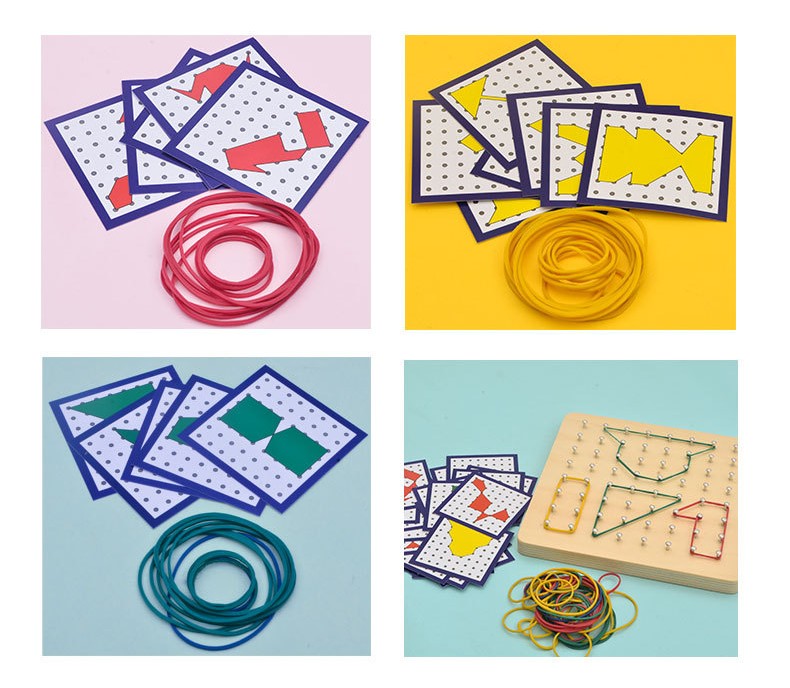 Mathematical manipulators
Learn basic concepts in plane geometry, such as perimeter, area, and characteristics of triangles and other polygons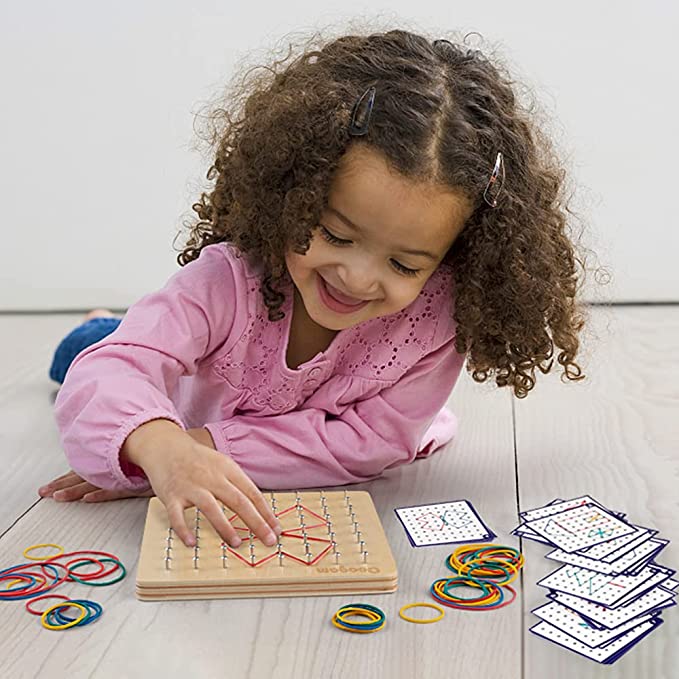 A fun gift
Exercise of children's letters from sticks and shapes. The geodesic board later became a reward and great fun.