【12 in 1 Solar Robot Club】 Come with 190 pieces of parts to create 12 different types of construction robots. Attract your little architect, help children develop manual dexterity, problem-solving skills, improve logical thinking, self-confidence, and promote the importance of teamwork. Mother toys for 10-12 year olds.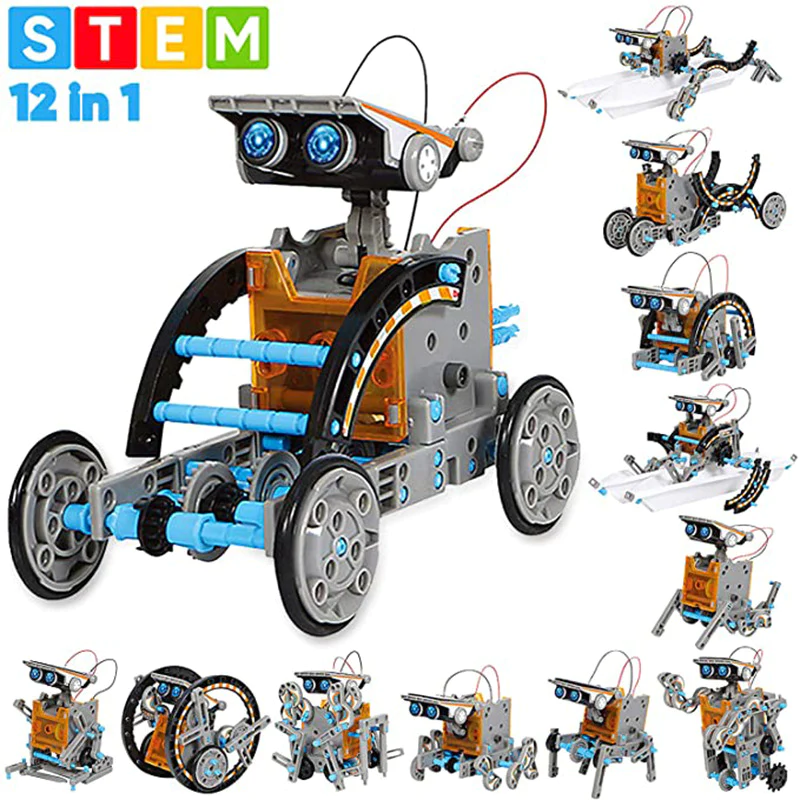 【Wonderful and Challenging Green Tech Projects】 Solar robot science kits for 10-12 year olds include a solar power panel. Children's assembled robots can use solar power to crawl, roll and float on water. No batteries required! Let children learn about renewable energy through hands-on work and play.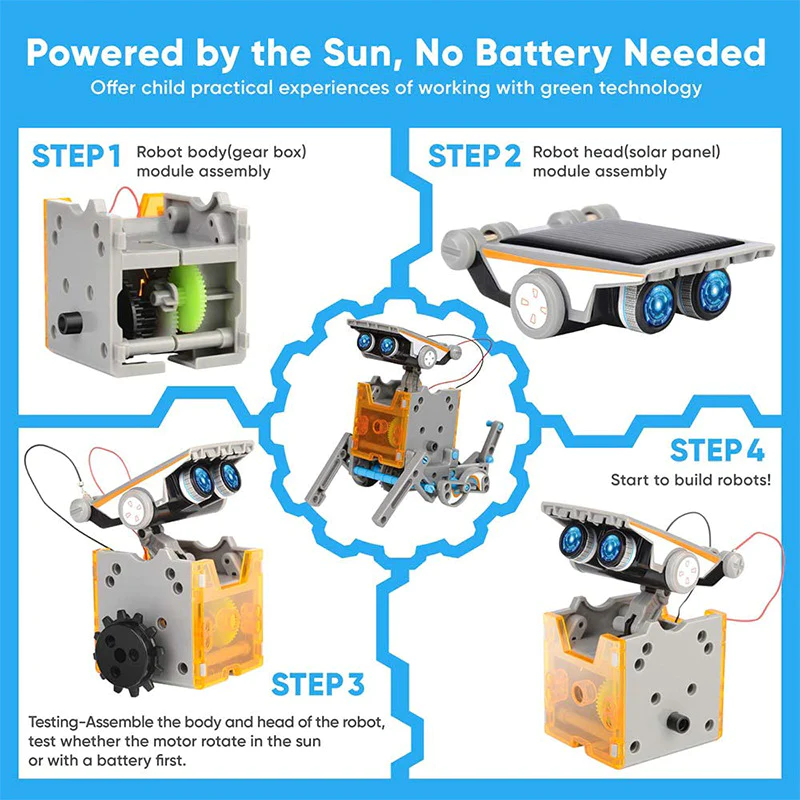 【Explore DIY Achievements】 Robots for kids come with a step-by-step instruction manual, stickers and all the components that make up a robot. Children can experience the joy and achievement that continuous conquest brings, which will help your child's creative thinking and intellectual development.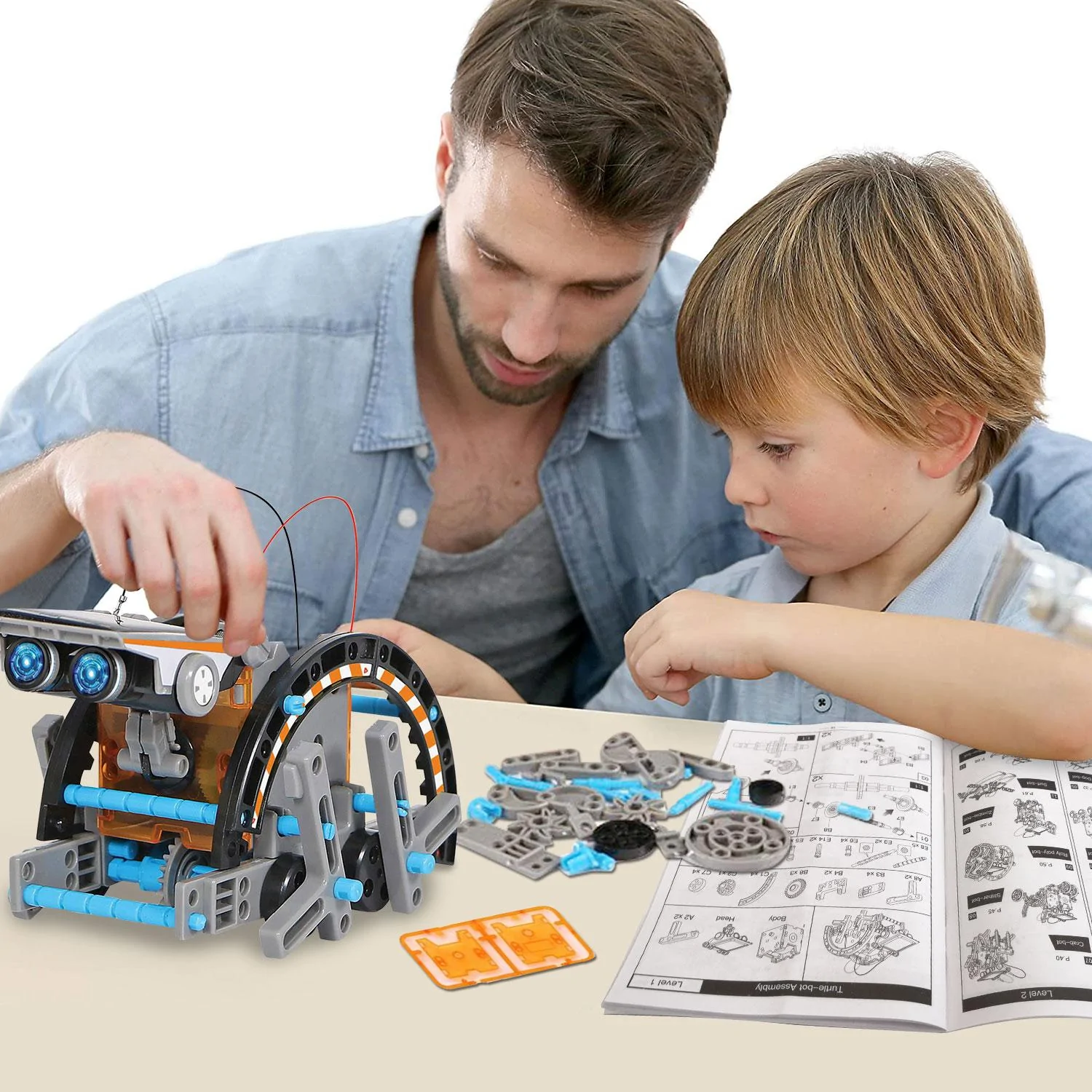 【Happy Time for Parent-Child Cooperation】 Toys Robots Science Kits for 10-12 Years Old Kids Gifts. Its strong practical ability, which cultivates the spirit of scientific research with the help of parents. These science kits for ages 10-12 help kids build a solid foundation in science, technology, engineering, crafts and robotics.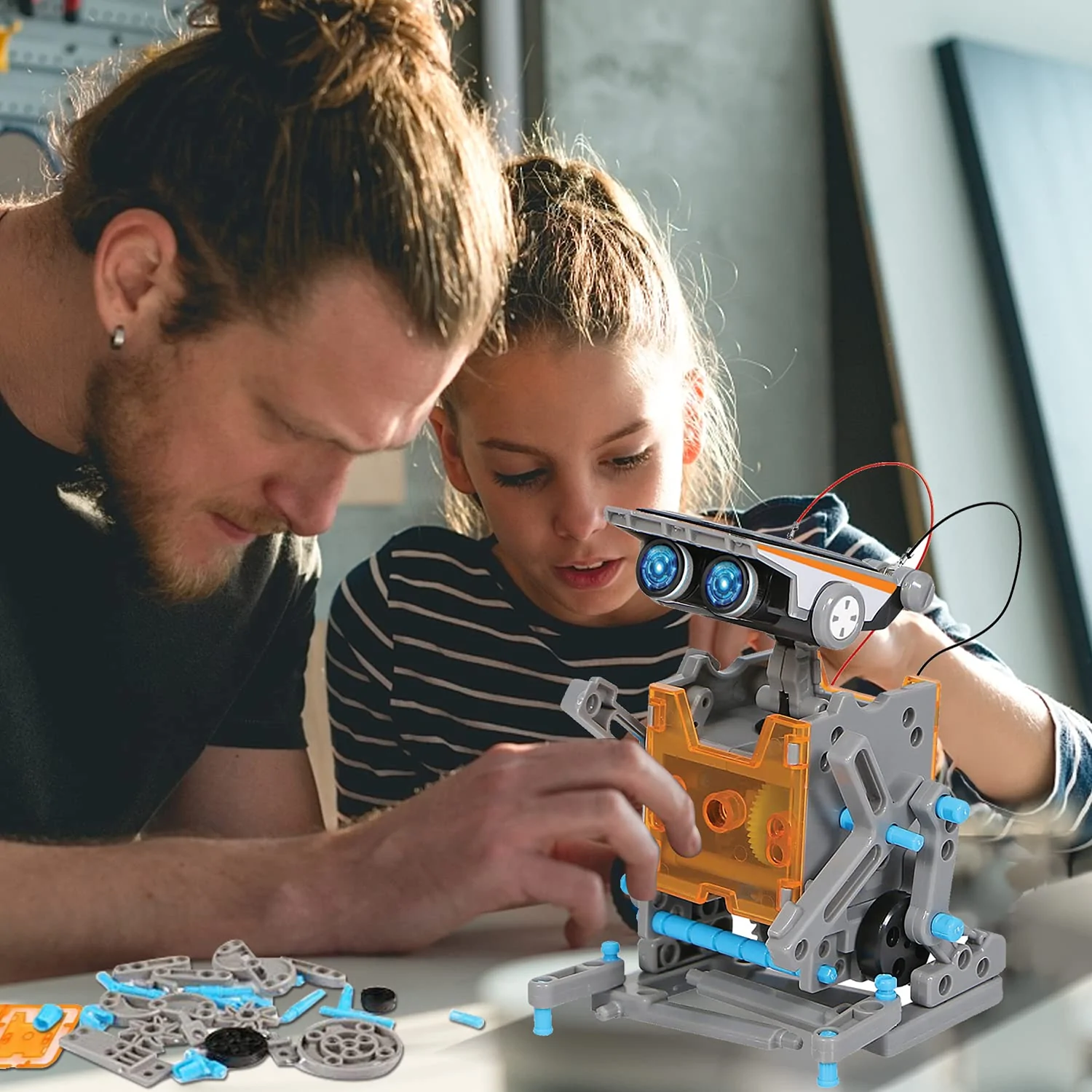 【Creative gifts for little builders】 All components are sturdy, durable, non-toxic. Great STEM toys for kids ages 10 11 12 and teens. Great solar robot kit for birthday, children's day, Christmas, Hanukkah, Easter, STEM, summer camp activities, school activities.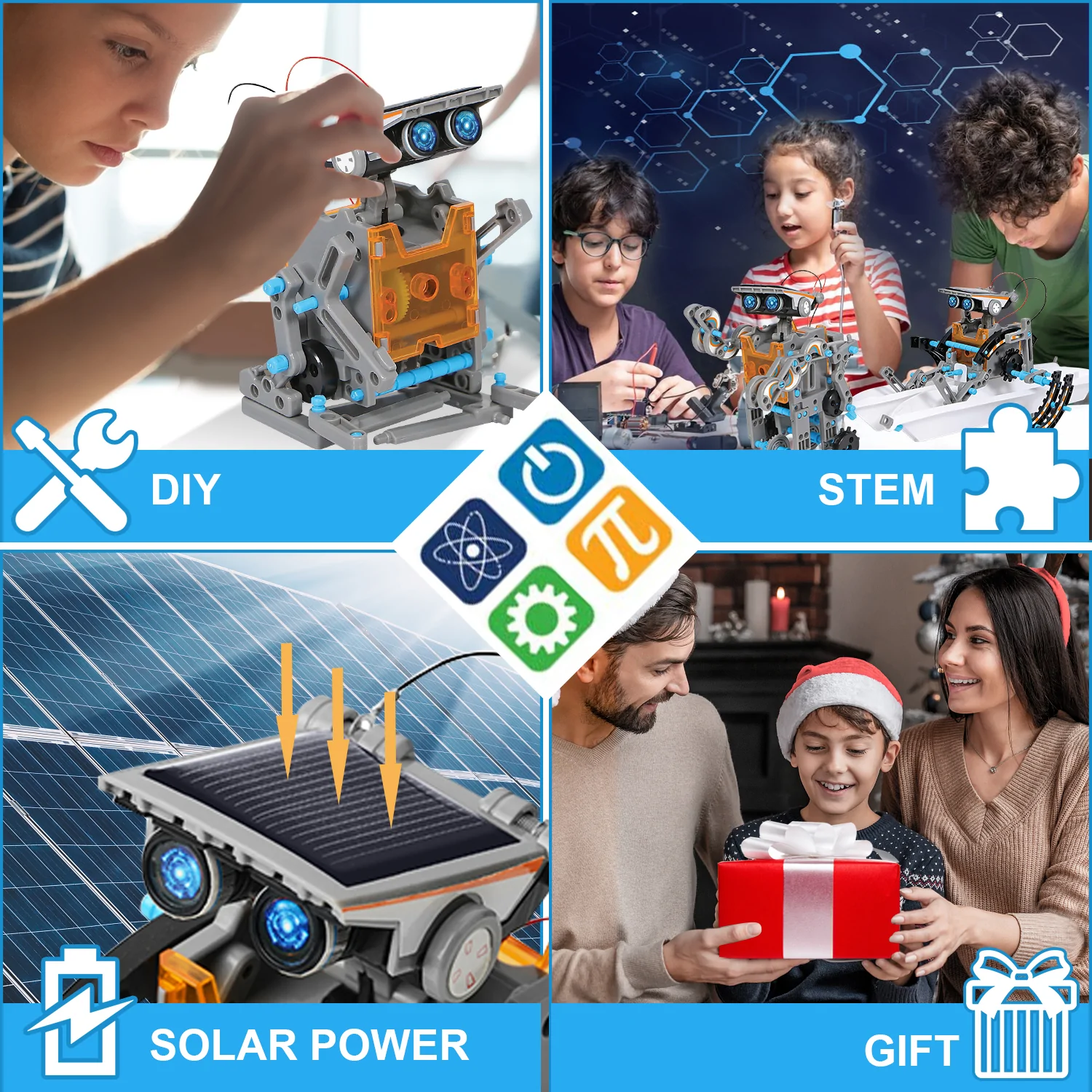 Specification:
Material: Plastic
Feature: DIY
Packing size: 28*20*6.5cm
Product weight: 0.45 kg