This is the perfect set of workshop toys for your little engineer.
Tired of those poor quality construction toys that break after a few days?
Need the perfect size musical workbench for your little puzzle maker?
Introducing Children's Music Learning Workshop
Designed in collaboration with child development experts and skilled engineers, our amazing workshop games will give your child endless hours of fun and opportunities to develop vital skills.
Now you can sit down at the sensational toy workbench and help your child develop spatial skills, hand-eye coordination, communication skills and team play skills.
Flashing lights and realistic engineering sounds will enhance the experience
Our colorful and durable workbench comes with exciting lights and super fun engineering sound effects, giving your little tinkerer a realistic experience.
A building toy set for every little do-it-yourselfer
What are you waiting for? Help your child learn through play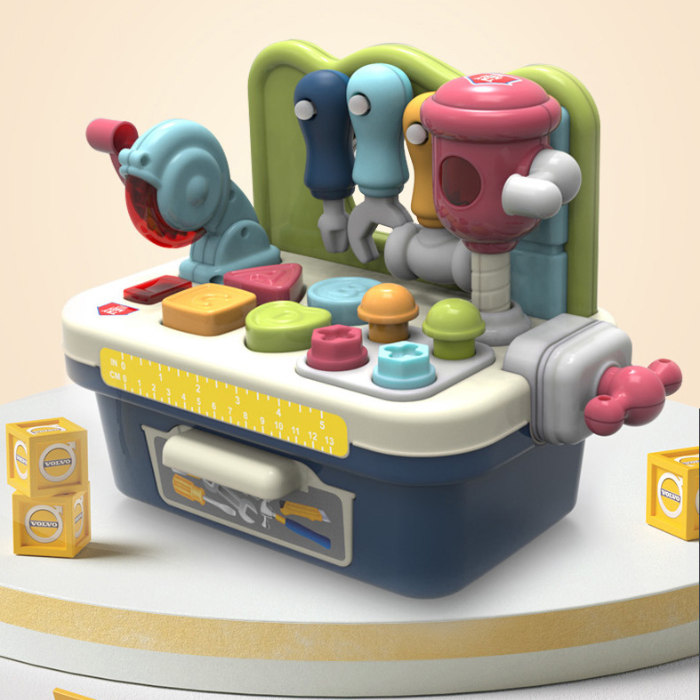 This musical learning workbench toy is expertly crafted from high-quality materials to ensure that your little one's sensational toys are durable and safe, keeping kids and parents happy. Included are 6 pretend tools (drill, chainsaw, pliers, detachable hammer, screwdriver, wrench) for a variety of role-playing construction projects, and develop hand-eye coordination, tactile and visual awareness, and collaborative skills. This is the perfect gift for a curious child.

A building toy set for every little do-it-yourselfer
Our colorful and durable toy workbench features fascinating lights and super fun building sounds, accompanying melodies and upbeat music, so your little builders can enjoy a realistic role-playing experience that will boost their imitation building skills and help develop their imaginations.
A realistic tool table for children
Sized for small hands Let your little one experience realistic touch by holding, grasping and touching the workbench puzzle tools with sound effects and lights. A perfect toy for an 18-month-old child for the constructor's first job.
A great musical toy for children with volume control
Children develop knowledge and creativity throughout the period of formation. The children's music workstation is the perfect platform to promote early physical and mental development through fun and engaging open-ended play. The tool table has a volume control from quiet to loud, which allows the child to play at his own discretion.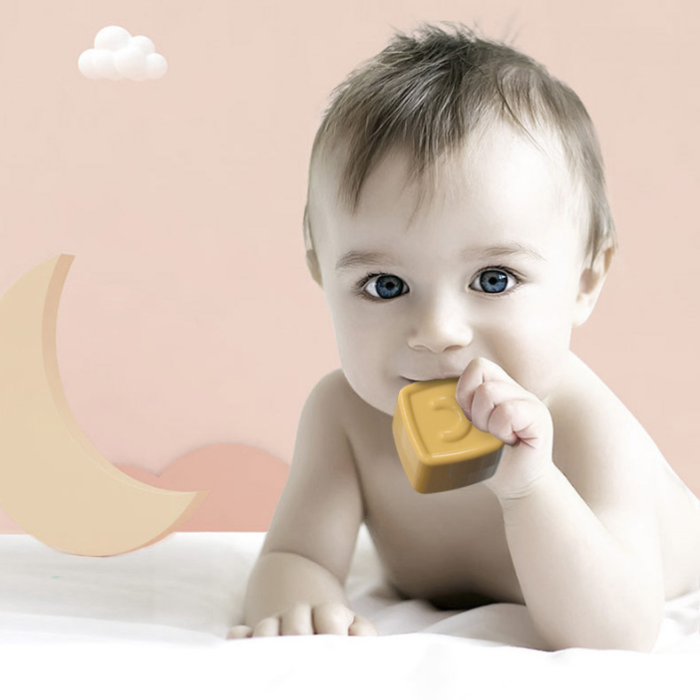 Safe
Made of high quality ABS plastic, safe and odorless. The parts are sized so that a child cannot swallow them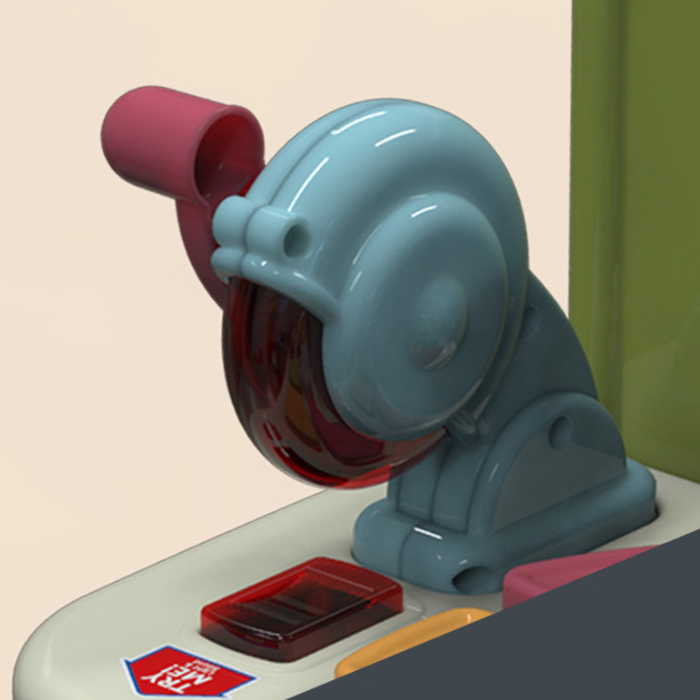 Sound and lighting
It simulates the sound of electric drills and chainsaws, so children can use it as if they were entering the world of construction. Unleash your unlimited imagination.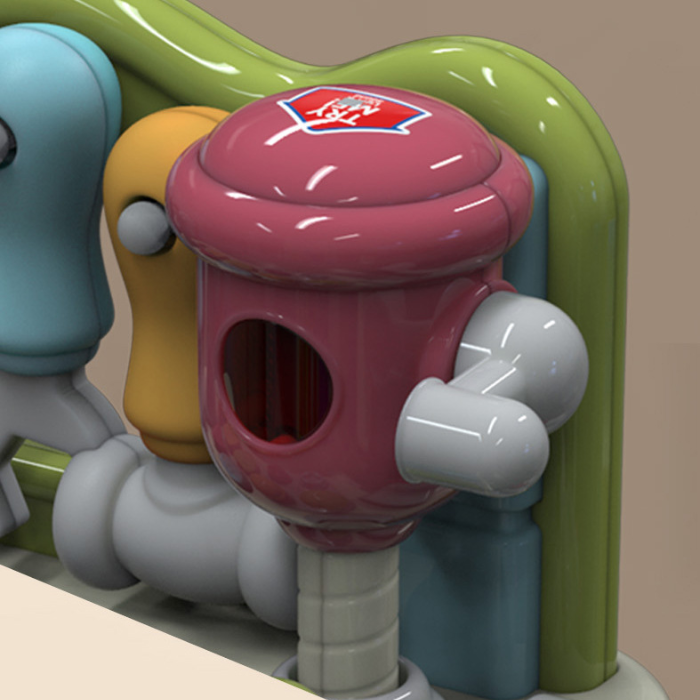 Exploring unknown territory
These gadgets develop children's manual skills, and parents can explain how it works in a real situation. Increasing parent-child interaction.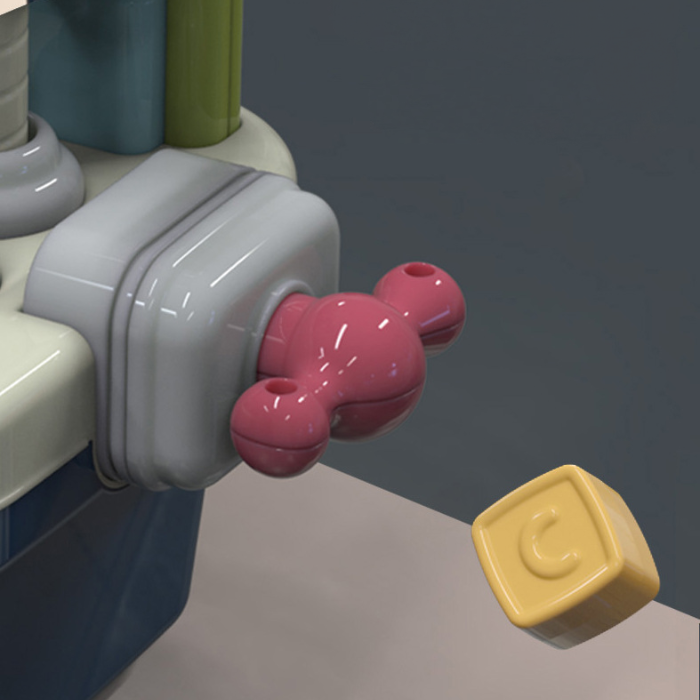 Realistic tactile experience
Perfect for holding, grasping and touching as children touch these tools, allowing your child to experience realistic touch.
Specification.
Material: ABS
Size: 28.8*16.2*21.8cm