Characteristics:
Learning While Playing: This is a book that allows children to learn while having fun. Parents can participate in their children's activities to help them understand thinking, see colors and deepen their knowledge of logic. This set is an excellent educational toy created for children aged 3 years and over.
Multiple Topics: The book covers 16 topics, including numbers, letters, food and drink, fruits, animals, rainbows, colors, shapes, size discrimination, transportation, weather, days of the week, seasons, holidays, and planets. Each topic enriches the child's knowledge base.
Versatile learning experience: This preschool toy is multi-functional, allowing children to develop fine motor skills, communication, language and problem solving, memory, logic, imagination and visual perception.
Safe to play: certified (CPC, Children's Product Certificate). Made of the highest quality and safe materials, this preschool toy will last for generations of learning. The card has rounded edges to prevent possible damage.
The best gift of all: keep your kids occupied and give yourself a quiet moment when you need it. So it is a great gift for our children and even for parents!
Specifications:
Material: environmental protection cardboard
Size: 28*20*2.7cm
Packing size: 29*21.5*2.7cm
Weight: 600g
The product includes.
Packing Box*1, Storage Bag*1, Coloring Pencils with Brush*8, Book*1, Theme Card*16, Velcro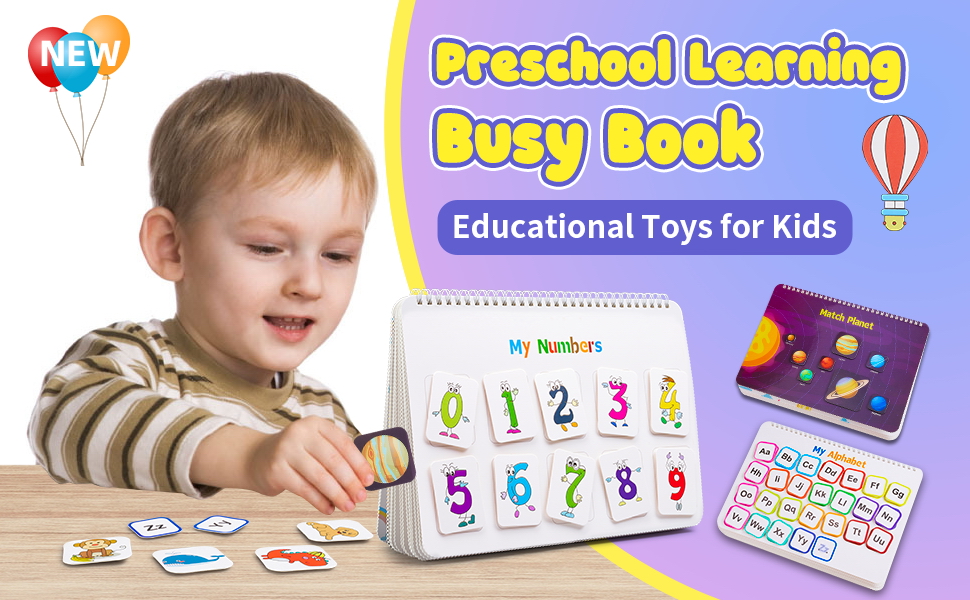 Busy book and picture book
16 learning topics with 8 colored markers, both as a busy book and picture book
Compared to previous versions, we have made several improvements
1. 16 science matching topics for baby to learn more knowledge enrichment
2. 8 coloring pages included for your child to color freely on the back
3. Allows parents to attach Velcro to the book for safety
4. Full side anti-cutting edge design, no harm to little hands
5. Super strong hook and loop loop, not easy to drop and lose
6. Very bright and vivid colors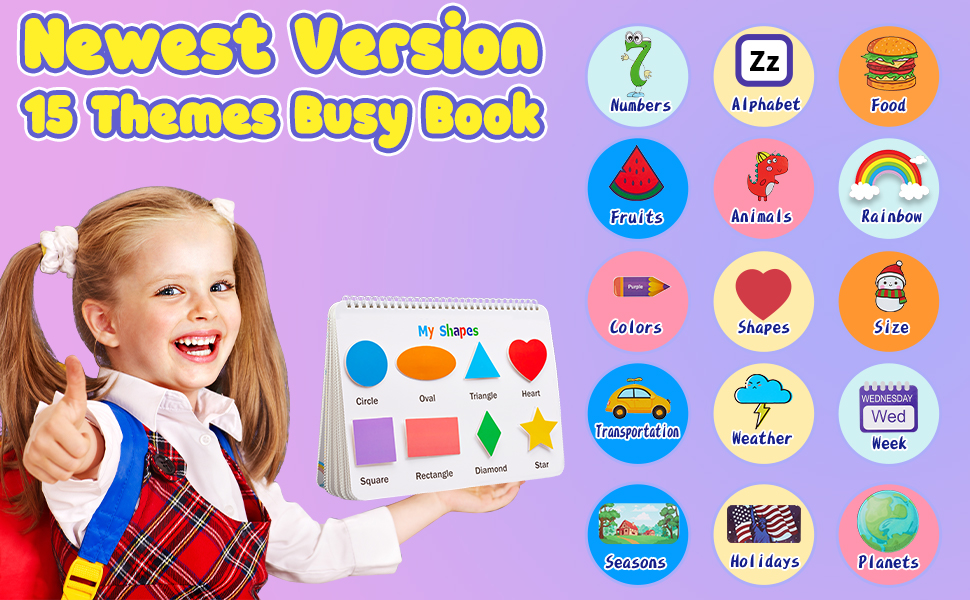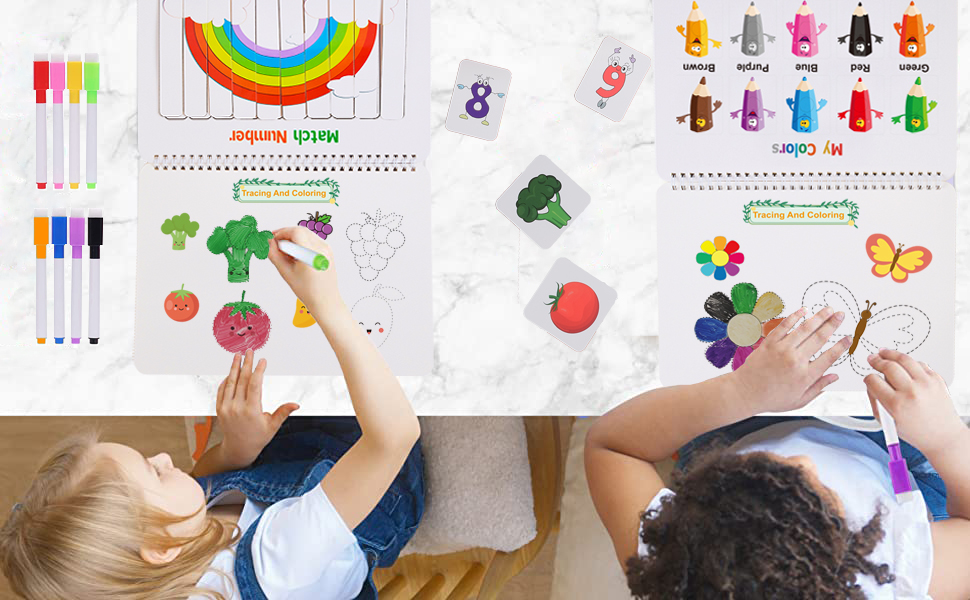 Anti-injury construction around the edges
The edges of the book are designed as wavy, and the edges of the cards are rounded, designed to avoid possible injury.
High-quality Velcro
Velcro is made of high quality materials for a stronger sticker that children can use repeatedly, and there are plenty of Velcro.
Accessories in separate packages
The busy book and each theme card comes in a separate package for easy access and storage. Colorful packaging in the form of a box is ideal for a gift.