Characteristics.
Multifunctional Wooden Puzzle Set: Toddlers can use this Montessori educational toy for many educational activities, including number, letter, color and shape recognition, sorting, counting blocks or rings, stacking rings or blocks, learning basic math and number-hunting games .
High-quality materials: The shape sorting puzzle is made of 100% natural wood and meets the toy safety standards, CE, ASTM and CPSIA approvals. Non-toxic paint, impact resistant, burr-free and safe, no sharp edges on each piece, safe stackable sorting toy for kids to play.
Educational Toys: Puzzles are fun preschool educational toys learning tools. These toys develop color recognition skills, hand-eye coordination and stimulate creativity and imagination. It helps children develop fine motor skills, creativity, curiosity and the ability to explore, improves memory through patterns, and promotes cognitive development, problem solving, creativity and critical thinking.
Interactive Toys: You can play these Montessori toys with your child as they identify numbers, shapes, animals, letters, arithmetic lighting, color matching and develop interest in learning to maximize their learning and memory.
Great Gift: All children aged 3 and up will enjoy the colorful world they can create with this set of stacking toys. Make it a Christmas, birthday or holiday gift for children. Puzzles for toddlers are perfect for raising IQ and stimulating the brain, which also works well for children with autism.
Specifications.
Material: wood
Finish: water lacquer
Suitable age: 36m +
Size.
Dinosaur 46.5*23.5*4.5cm
Seven in one 47.5*20*5.5cm
All-in-one 47*23.5*5.5cm
Weight: 700g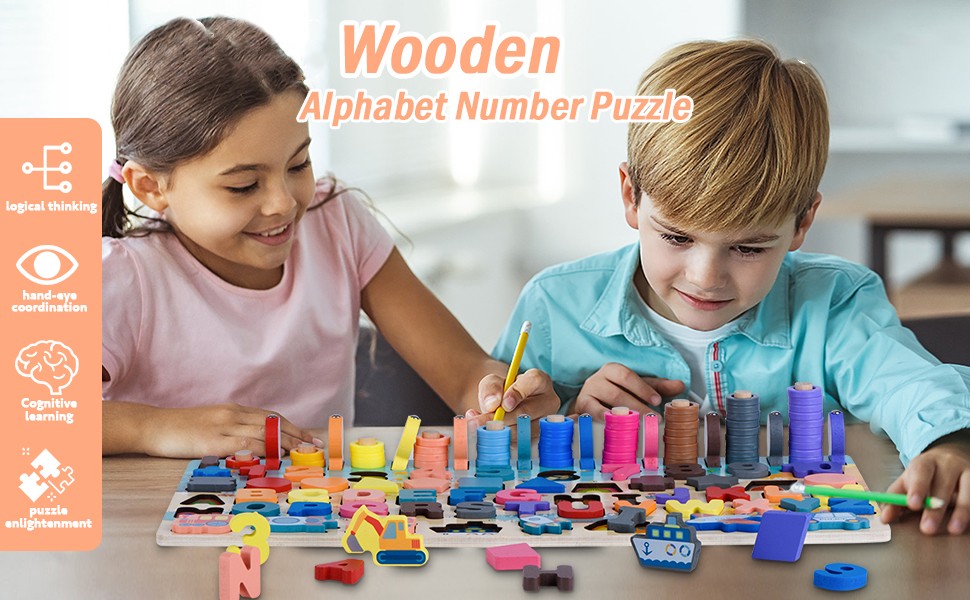 Multifunctional Montessori toy for toddlers
Let your child's imagination run wild as he draws different models with the blocks. Each wooden block has a corresponding position, so that the child can find the right position and can develop baby's hand-eye coordination. The Montessori educational philosophy assumes that if we are teaching numbers, the numbers and the corresponding numerals must be in exactly the same color so that we can focus on learning real numbers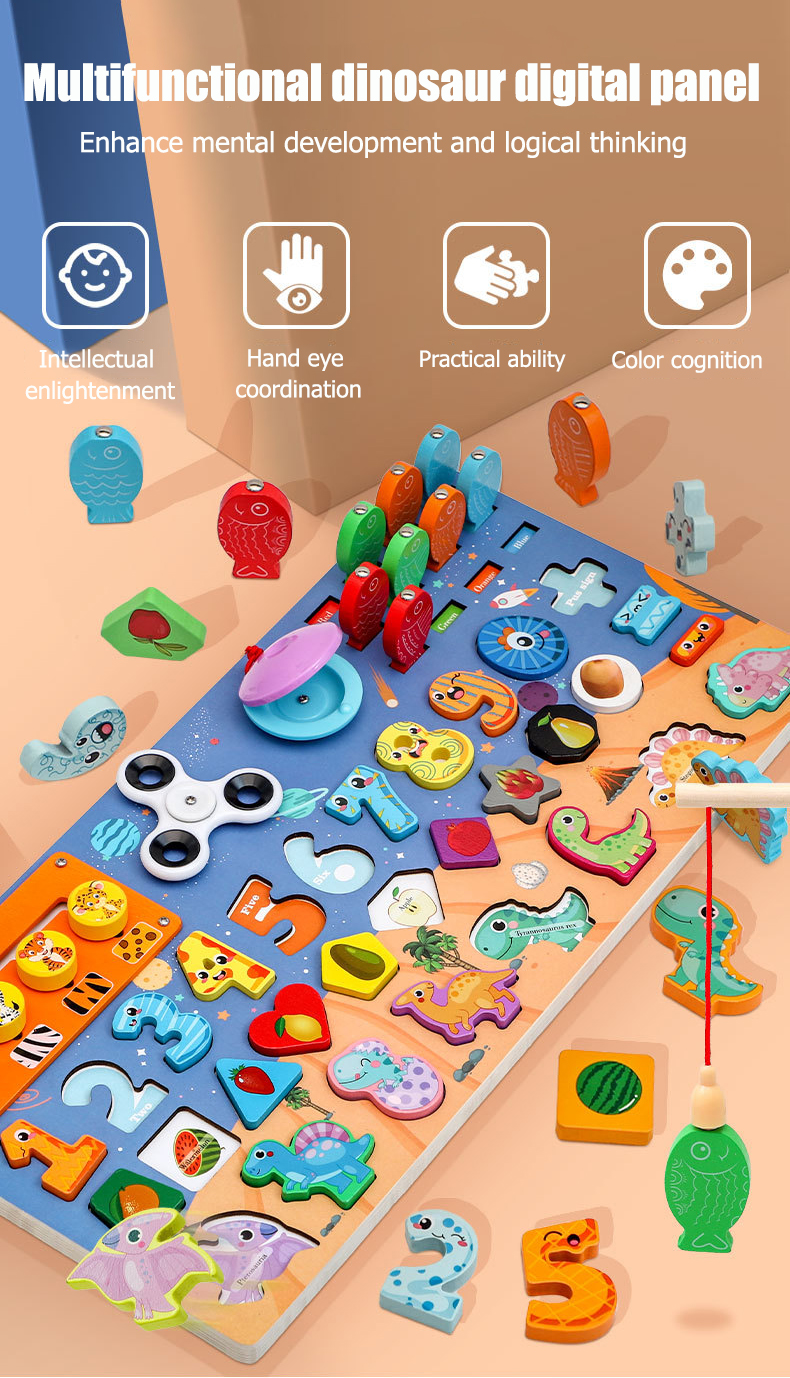 Safe and environmentally friendly
With ASTM/EN71 certification for baby products. Made of 100% natural wood, the shape sorter toy is smooth and rounded without burrs to protect little hands. Each piece of wood is covered with several layers of non-toxic, odorless, water-based varnish that resists fading. Wooden educational toy sets are made of lightweight materials and can be taken anywhere, e.g. to the classroom, to the playground, in the car, plane or train room. With these Montessori toys, children can learn to sort colors, count, stack blocks, name colors, put rings on pegs, and play fishing games. Each number and shape of wooden blocks has a corresponding position. Develop your child's hand-eye coordination by finding the right positions.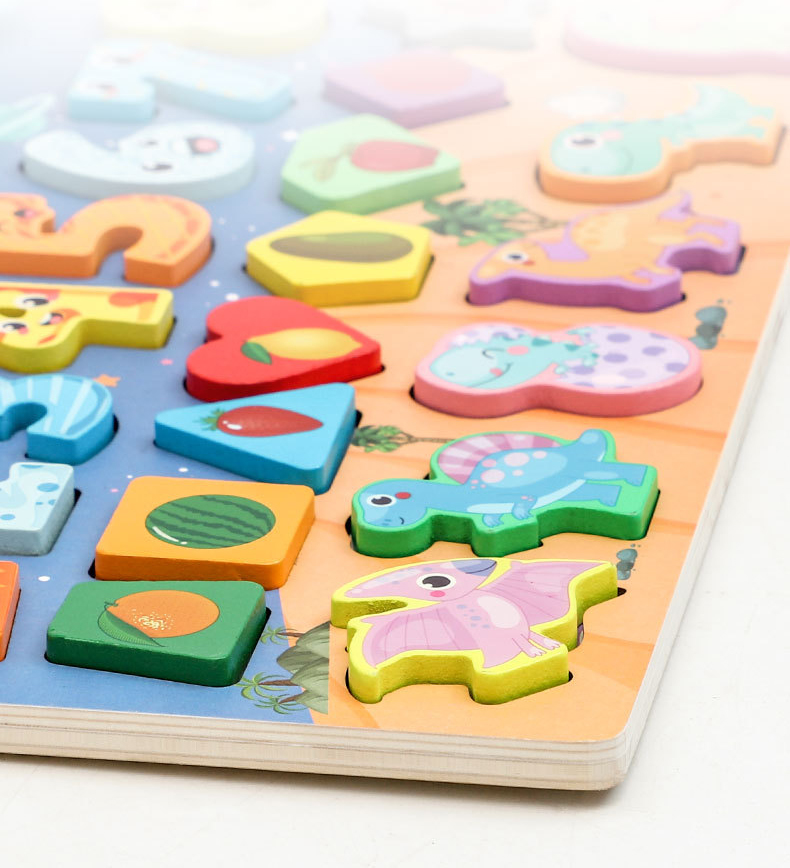 Matching pictures
Use brightly colored shapes to match and improve dexterity, hand-eye coordination, matching and spatial relationships.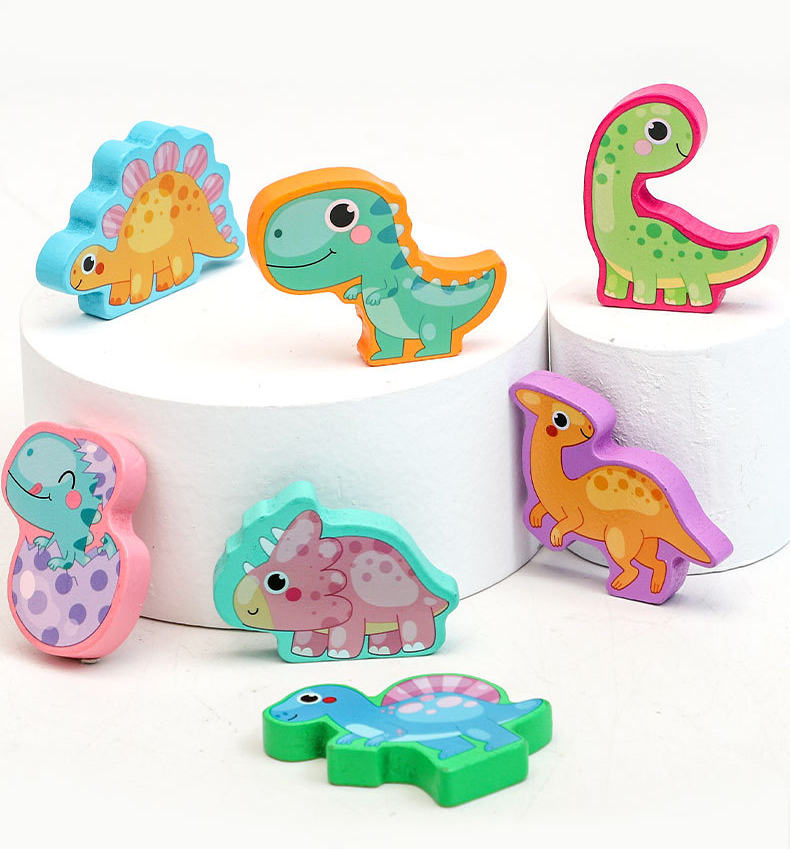 Wooden educational toy with numbers
With 1-10 block numbers and 3 block arithmetic symbols, you can play simple number games with your child to teach them basic numbers and simple counting, stimulating their interest in learning and supporting their intellectual development.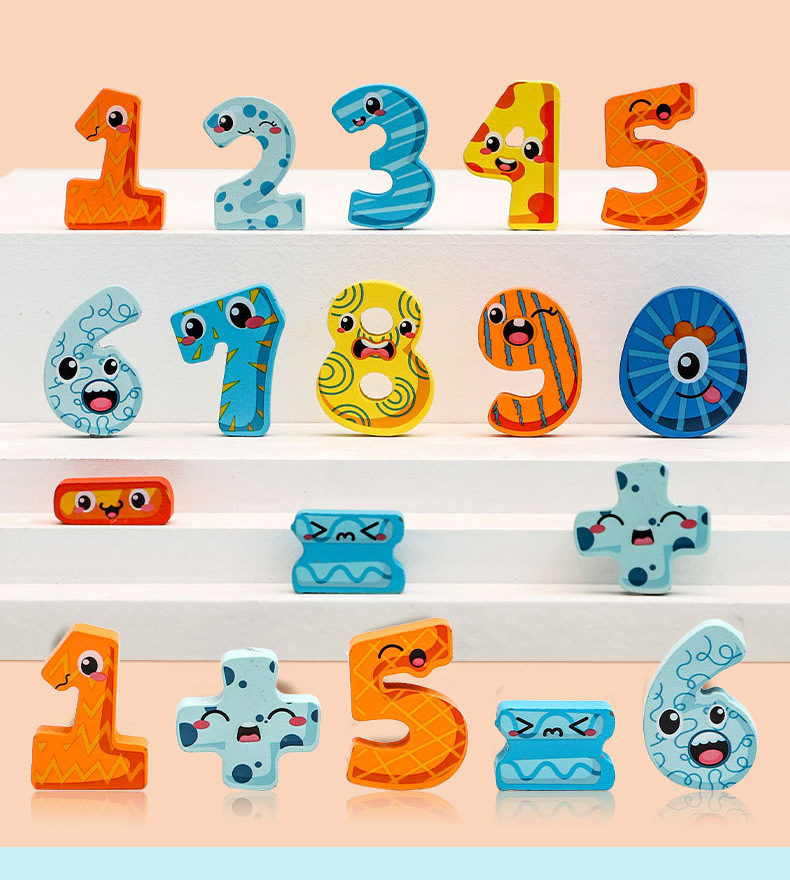 Math tools can also be used as preschool toys, including addition and counting toys for 2s, 3s, 4s and 5s. The math tool is also perfect as a preschool toy with addition and storytelling toys. Helps develop early sorting skills, teaches colors and numbers, promotes hand-eye coordination, fine motor skills, problem-solving skills and encourages creativity.
Develop your child's skills while playing with you. After selecting a number or shape, ask your child to look for wooden fish marked with the same letter and shape, then help your child use the magnetic rod to put the correct fish back into the correct slot. This series of activities will improve your child's hand-eye coordination, problem-solving skills and patience.
Explore the cognitive variety of geometric shapes and regular primary colors. Each wooden block with a shape matches the color of its corresponding slot on the board and has a corresponding name on the learning board. The bright and vibrant colors of the wooden shapes develop children's color sensitivity and support their ability to recognize colors.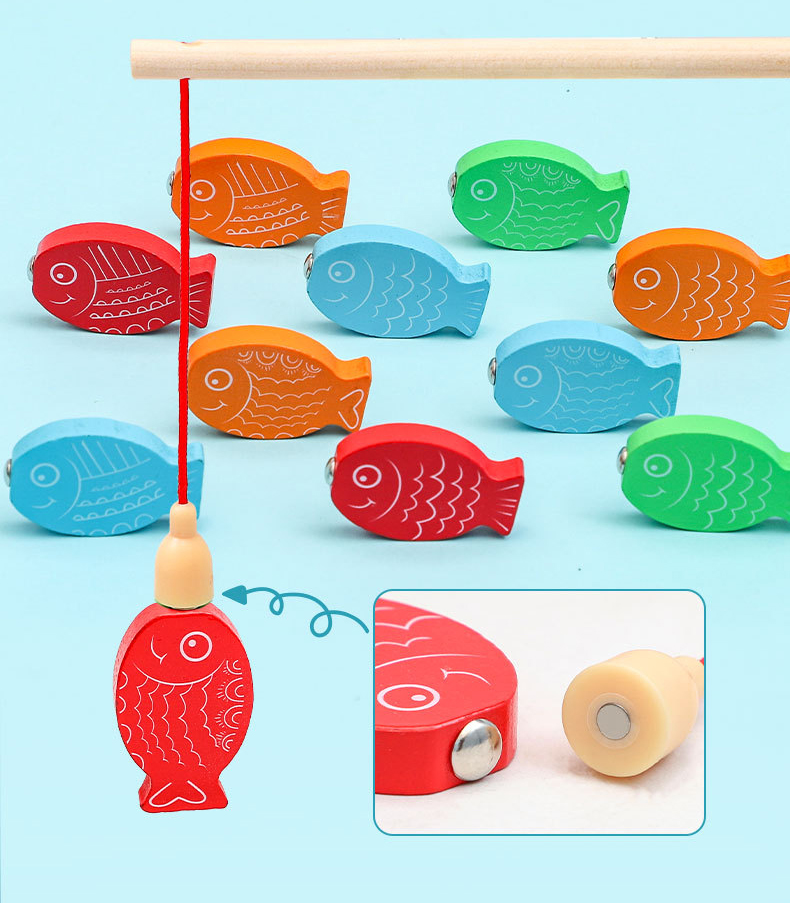 A gift for your child
Give your child the gift of knowledge. A way to learn numbers and shapes for children aged 2 to 5. It helps to develop language skills and learn vocabulary. Gift for birthday, Christmas and New Year