Convenient pet storage, the perfect organizer for stuffed animals, thanks to which you can easily store and organize your favorite toys in our above-door storage. Easy to assemble and durable, so children have easy access to their toys. Equipped with a breathable mesh pocket to keep your stuffed animals fresh and clean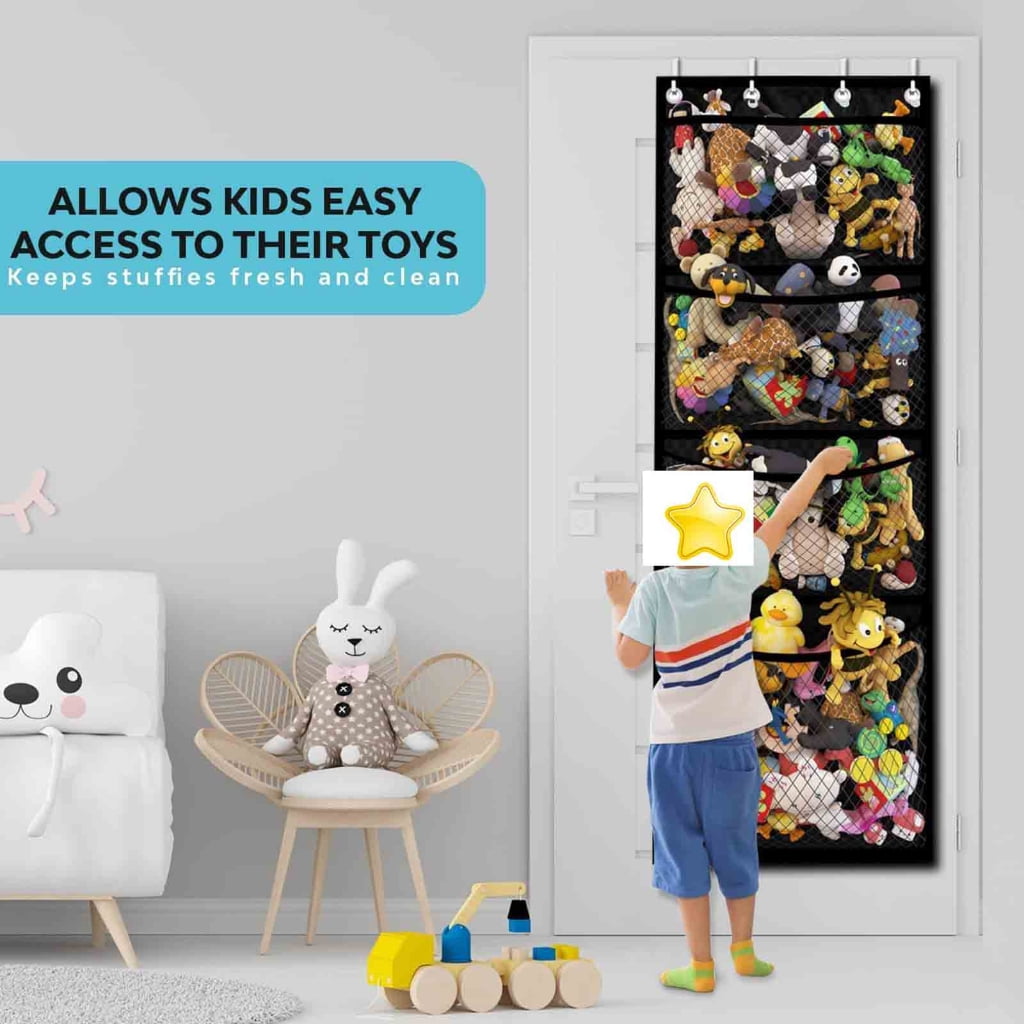 Guaranteed buyer satisfaction
While typical stuffed animal display ideas can take up valuable shelf and floor space and keep your stuffed animals out of sight and mind, this unique door storage alternative can store bean bags, toy hammocks or multiple stuffed animal baskets.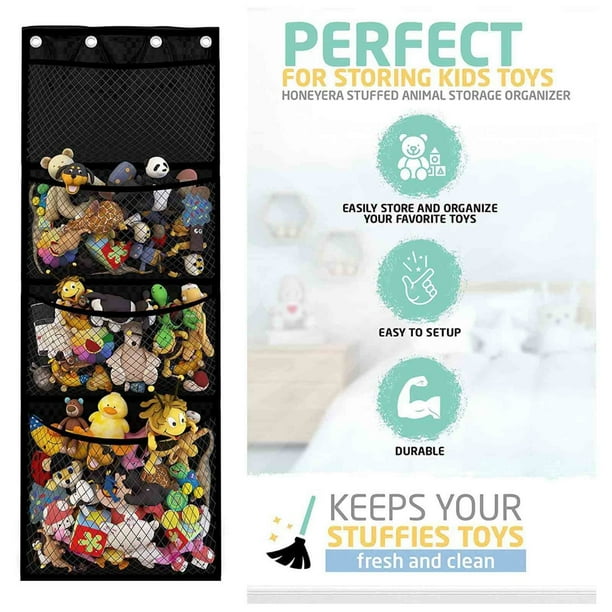 Door storage is perfect for stuffed animals, baby stuff like diapers, or for storing other soft items. Unlike a stuffed bean bag for pet storage, it can be used as overhead storage in the bedroom bathroom, as a chalkboard organizer in the laundry room, or to keep everything organized in your caravan or campervan.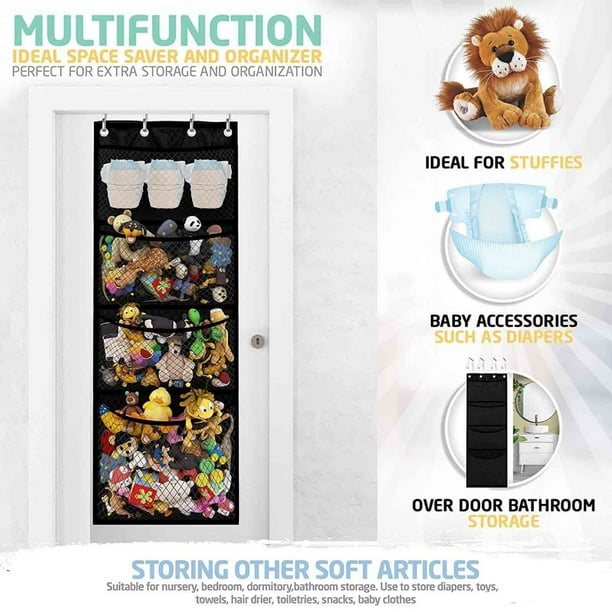 Neat and organized
It can be hard for parents and children to keep all those stuffed animals, toys and children's accessories in one tidy place, so this over-the-door storage is the perfect gift for baby welcome parties, Christmas presents or open day gifts. They will think of you every time they use this practical and creative vertical storage solution.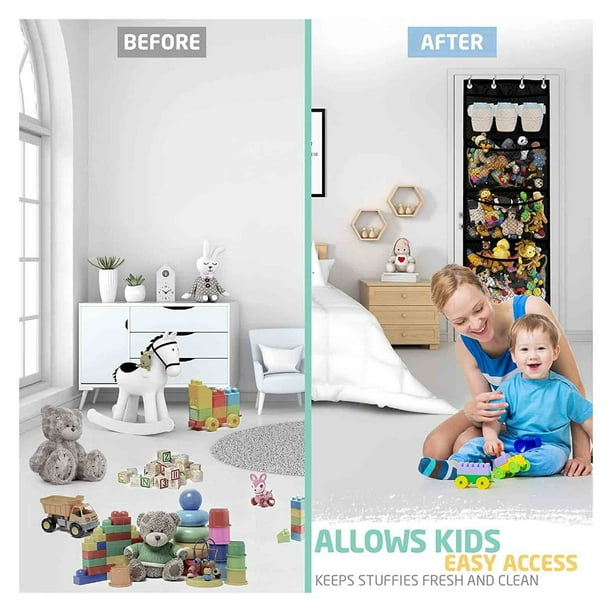 Unique hanging toy storage
Complete with four sturdy metal hooks and a 65*60cm foldable bag with four mesh compartments, this hanging stuffed animal toy storage box has plenty of space to store your toys. It complements any room decor and takes up no floor or wall space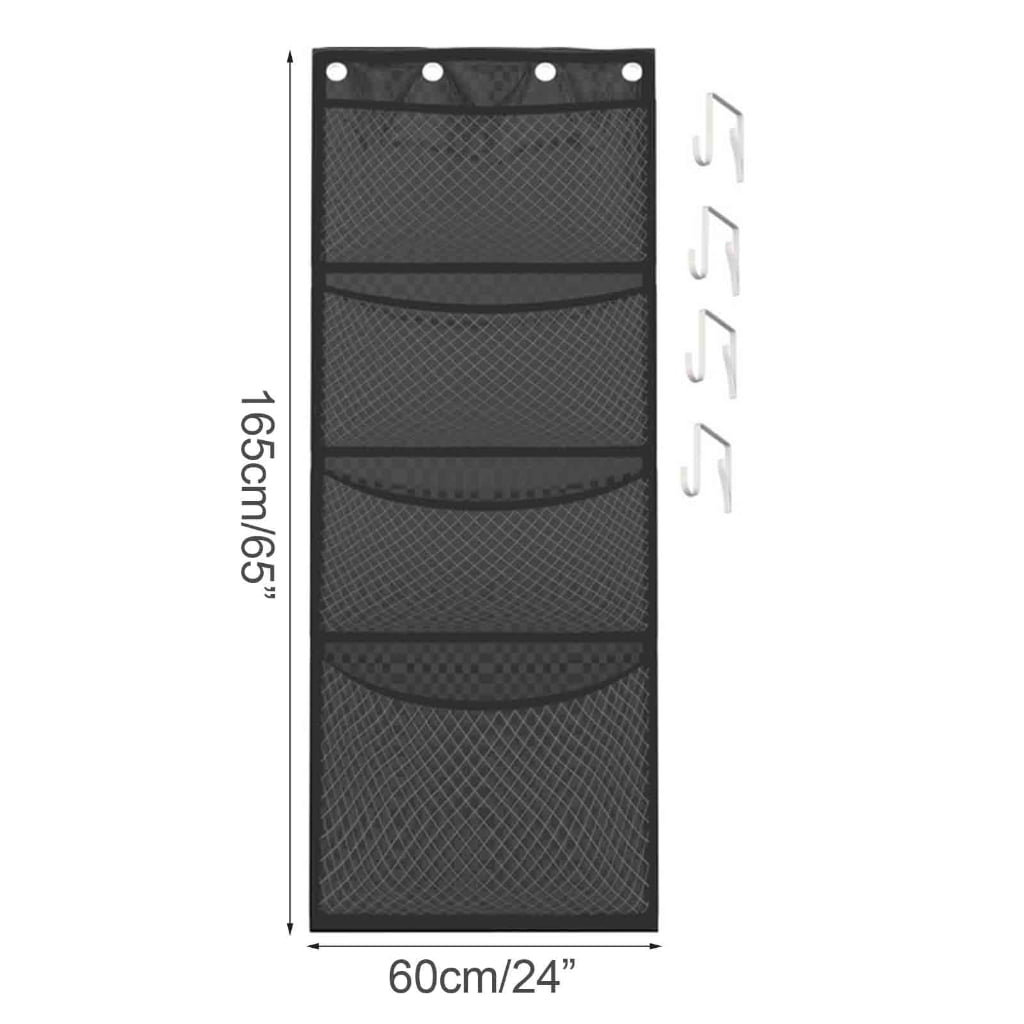 Specification.
Material: Fabric
Function: Storage
Product Size: 165*60cm
Weight: 300g
Packing size: 33*24*4cm
The product contains:
hanging bag*1, metal hook*4