PARAMETERS
Awaken the soul of a true artist in your child.
A fantastic puzzle that will appeal to every little DIY enthusiast.
The fun is to screw the board with multi-colored screws using a screwdriver or a screwdriver.
After inserting the batteries and starting the screwdriver, it spins like a real device. The toy additionally makes sounds like a real tool!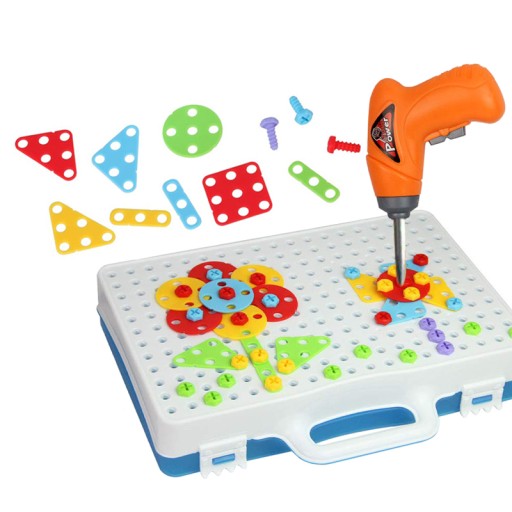 Condition: New
Package Size: 30*24*6cm
Package weight: 0.5 kg
Number of Elements: 144
Material: Plastic
Child age: 5 years +