[Unikalny i minimalistyczny design]
Elegancki, minimalistyczny design i neutralne, kojące odcienie zapewniają wystarczające zainteresowanie dla noworodków bez nadmiernej stymulacji. Uzupełni każdy pokój dziecięcy dla chłopców lub dziewczynek.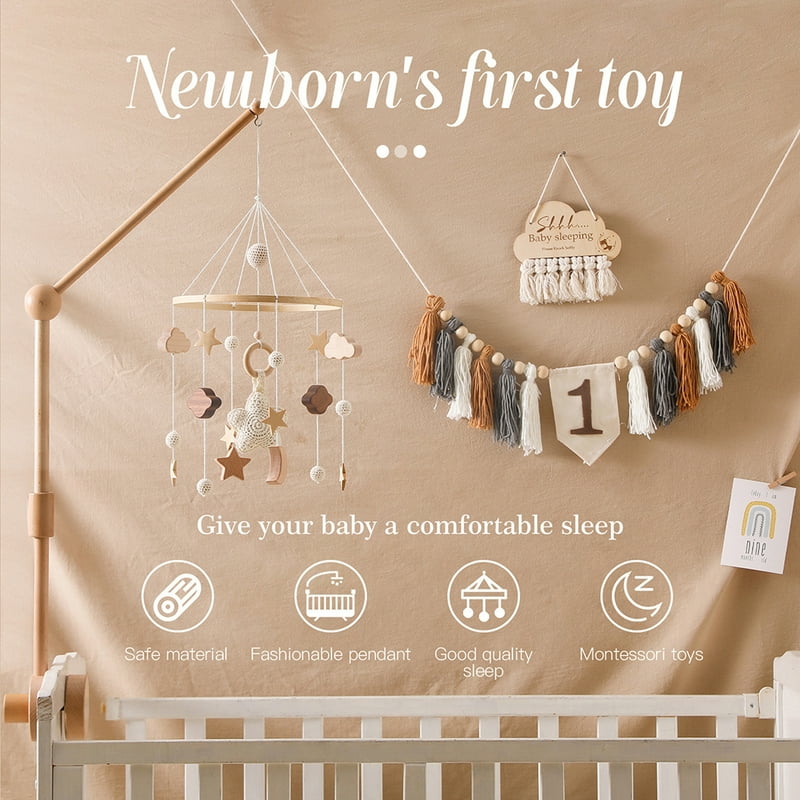 [Naturalne materiały ekologiczne].
Przepiękna ozdoba na telefon z filcowych kulek wykonana w 100% z ekologicznych, naturalnych materiałów - filcowych kulek, włóczki, drewnianych obręczy i drewnianych koralików. Wszystkie filce to 100% wełna, nie jest to filc poliestrowy ani akrylowy. Kawałki można regulować! Wystarczy przesunąć w górę lub w dół, aby uzyskać pożądaną pozycję.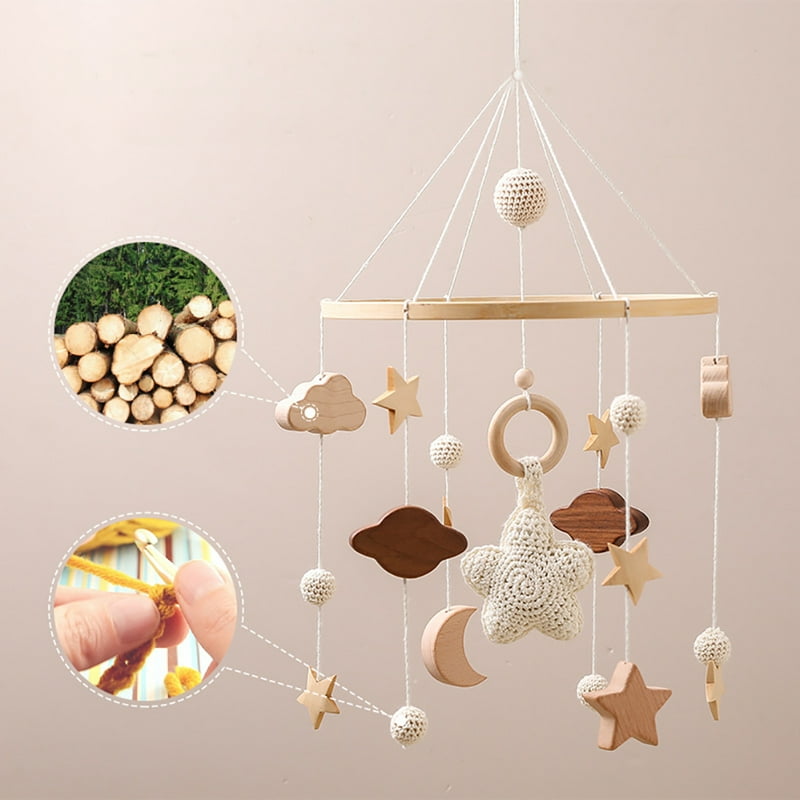 [Angażuje i zachwyca dziecko]:
Delikatnie bujający się mobile na łóżeczku zachęci dziecko do skupienia i śledzenia, a przesunięte wyrostki pomogą maluchowi poznawać świat, by rozwijać percepcję głębi. Można je zawiesić na hakach w suficie lub za pomocą ruchomych ramion przymocowanych do łóżeczka, które nie tylko wspomagają rozwój słuchowy i motoryczny dziecka oraz stymulację wzrokową, ale także działają uspokajająco, gdy dziecko osiada w łóżeczku lub budzi się ze snu.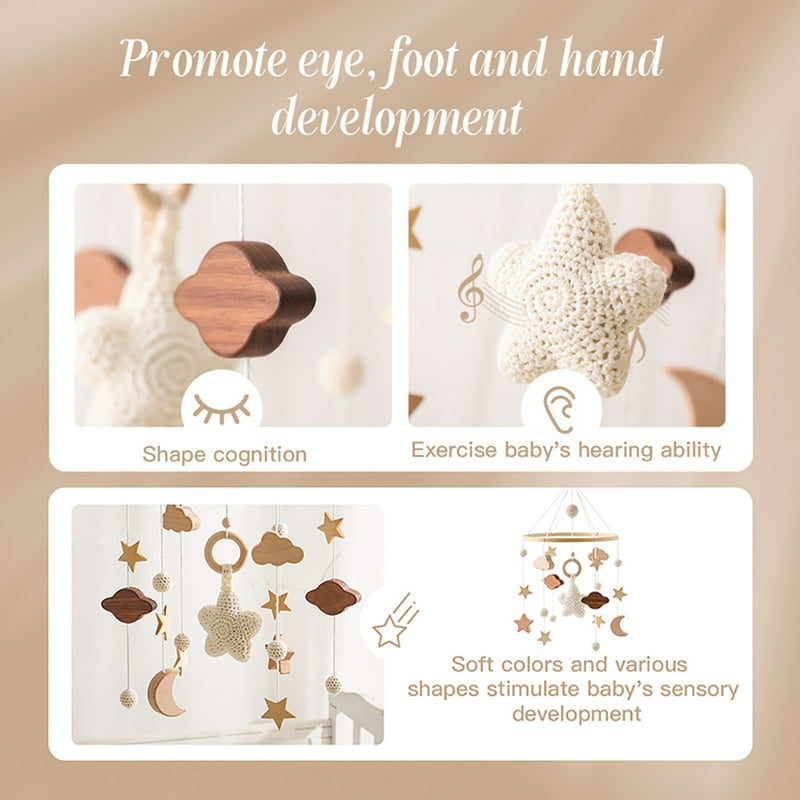 [Idealna dekoracja do pokoju dziecięcego].
Piękne, proste i niepowtarzalne dekoracje, które dobrze wyglądają w pokoju dziecięcym chłopca lub dziewczynki i doskonale komponują się z ich pościelą i dodatkami, dodając sypialni dziecka uroczy akcent oraz ciepło i zachwyt. Wspaniały prezent na przyjęcia powitalne dla niemowląt, urodziny lub registry i święta. Idealny do pokoju dziecięcego, przedszkola lub każdego pomieszczenia w domu!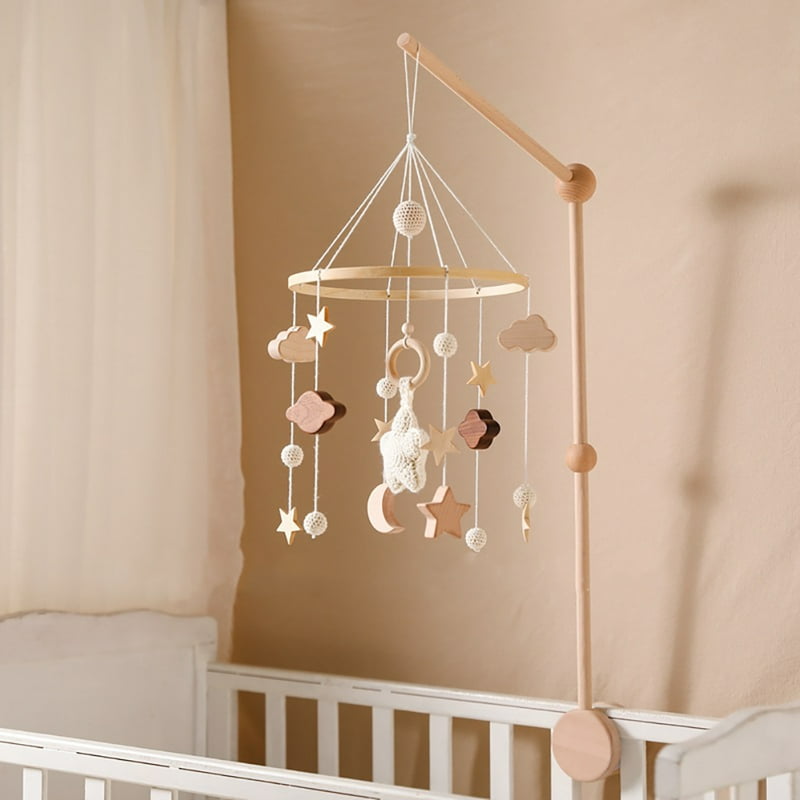 Specyfikacje.
Nazwa produktu: Dzwonek do łóżka dla dziecka
Materiał: drewno
Rozmiar produktu: 23cmx49cm
Waga: 162g
Opakowanie zawiera: 1 x dzwonek do łóżeczka