This triangle climbing toy is an amazing training toy for babies and toddlers in the shape of a triangle. It has been designed to develop muscles and strength, motor skills and coordination, but also the courage of your little treasures! It is evolutionary, which means that as your child gets older and stronger, they can have more adventures on it. Moreover, it will get your kids away from the screens as much as possible! It's as beautiful as it is sturdy and folds up easily for storage.

Triangular ladder and balance board: You can tilt the climbing and balance board according to your needs. Not only does it strengthen baby's motor skills and balance control, it also improves courage.
Smooth, easy-to-grasp rungs - We use solid natural beech wood to ensure kids have a secure grip on their hands and feet on multiple contact points while playing.
Durability - High quality wood is used in the production of these boards to ensure durability, each board is carefully handcrafted to ensure safe use.
Folds with a locking mechanism for easy storage and mobility.
Multifunctional - can be used as a swing, stool, doll bed, tunnel, etc. anything else you can imagine.
The balance board withstand up to 100 kg
The triangular climbing frame can withstand up to 80 kg
Stable Triangular Structure: Triangular structure, this ladder provides a solid foundation to prevent falling to the greatest extent, it is strong enough and has high bearing capacity.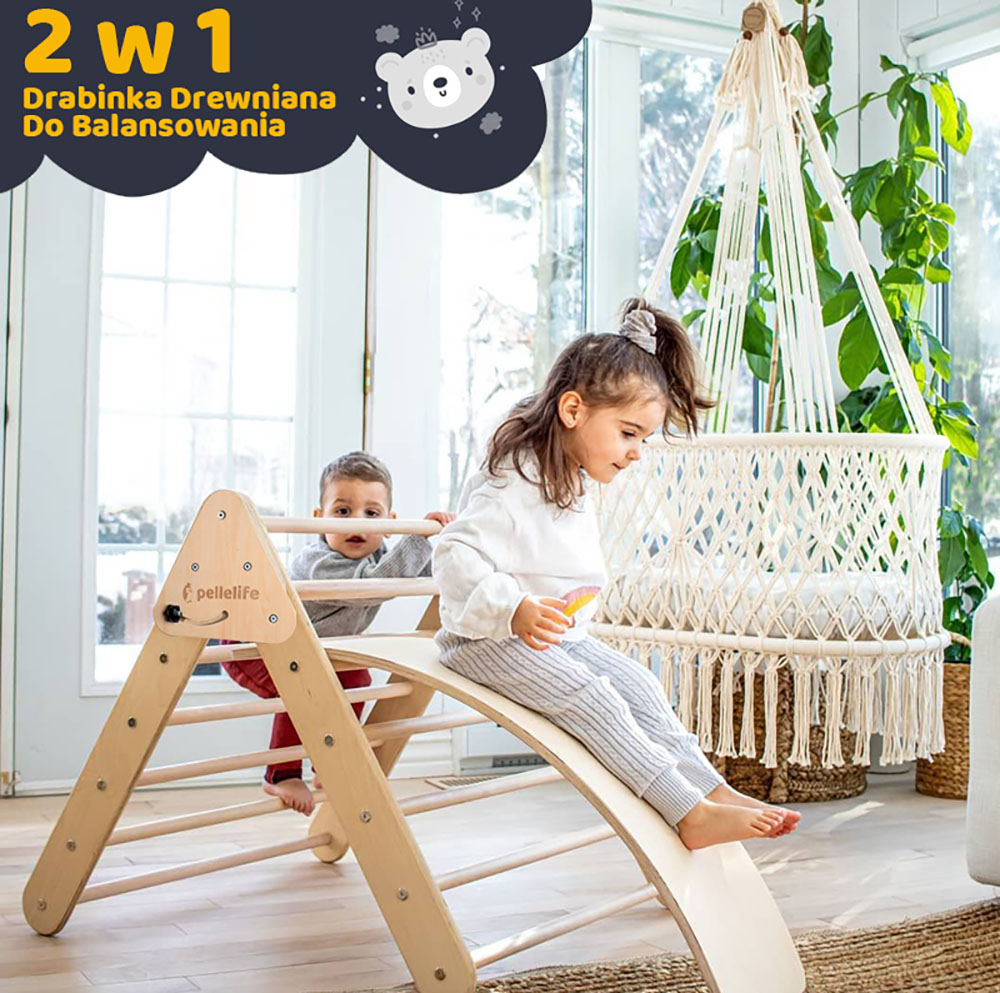 Strong Materials & Environmentally Friendly Paint: Our climbing triangle ladder is made of high-quality natural wood, which is very strong and durable. The surface is sprayed with BPA-free environmentally friendly paint, which is non-toxic and tasteless, and protects children's health.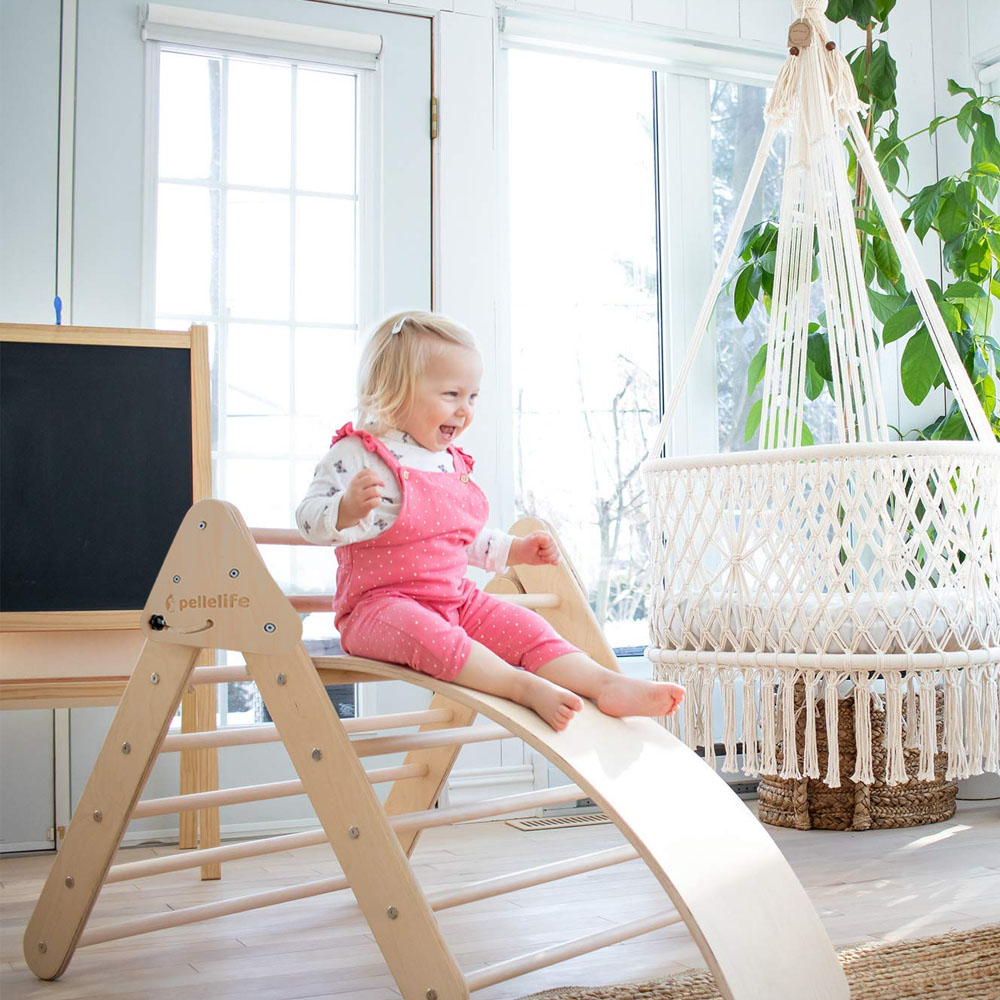 Foldable Design and Easy to Clean: This climbing triangle with a foldable design can be easily reduced for easy storage and movement without taking up too much space.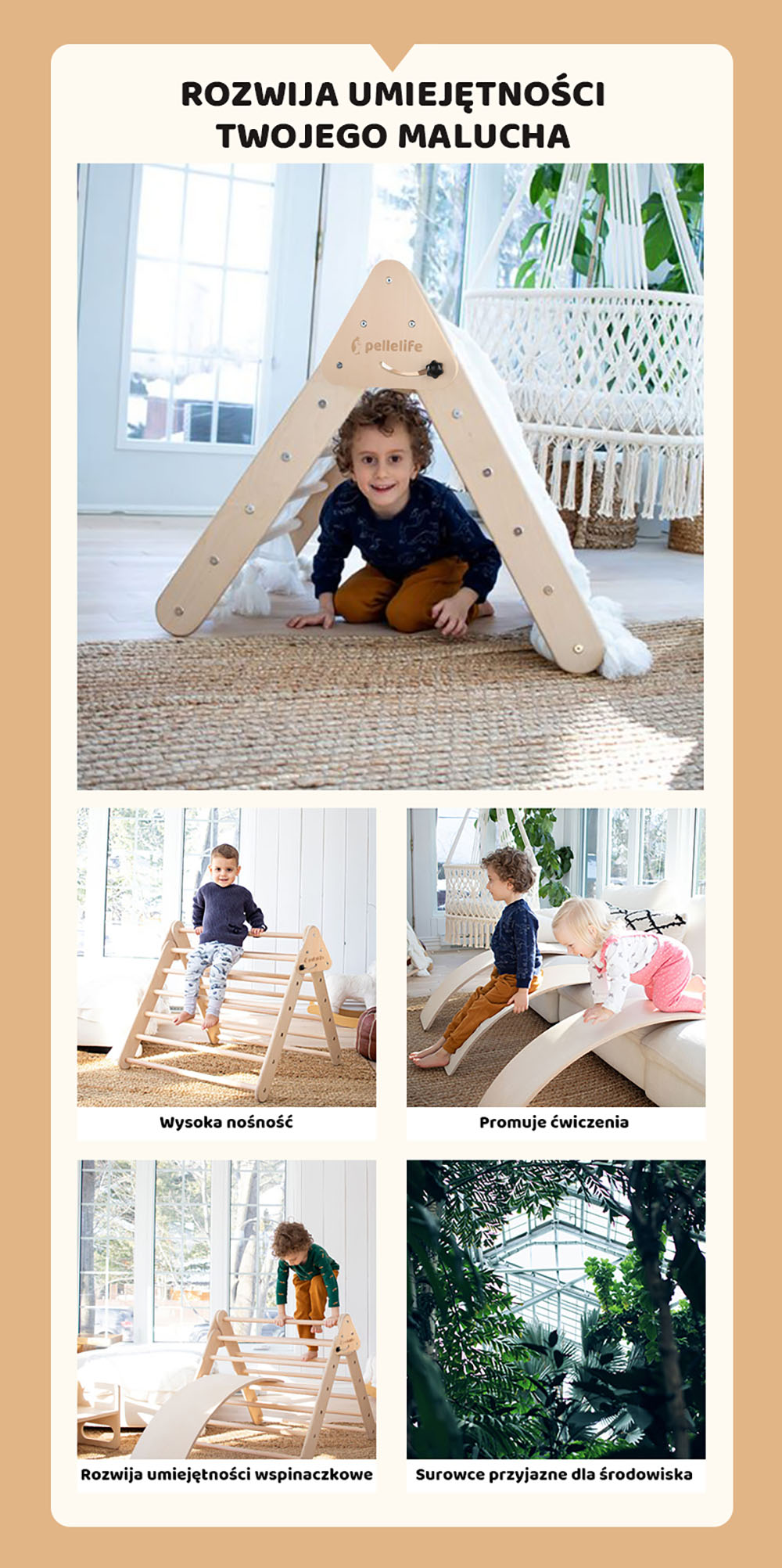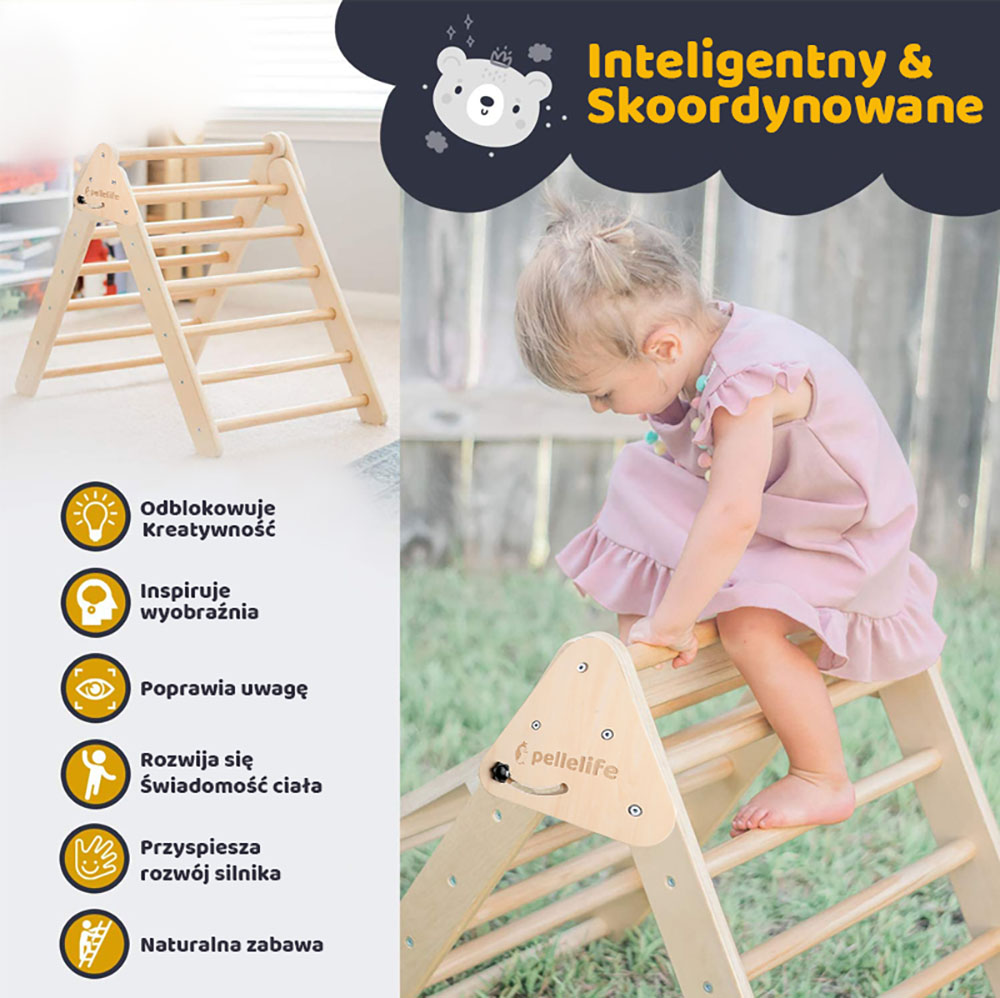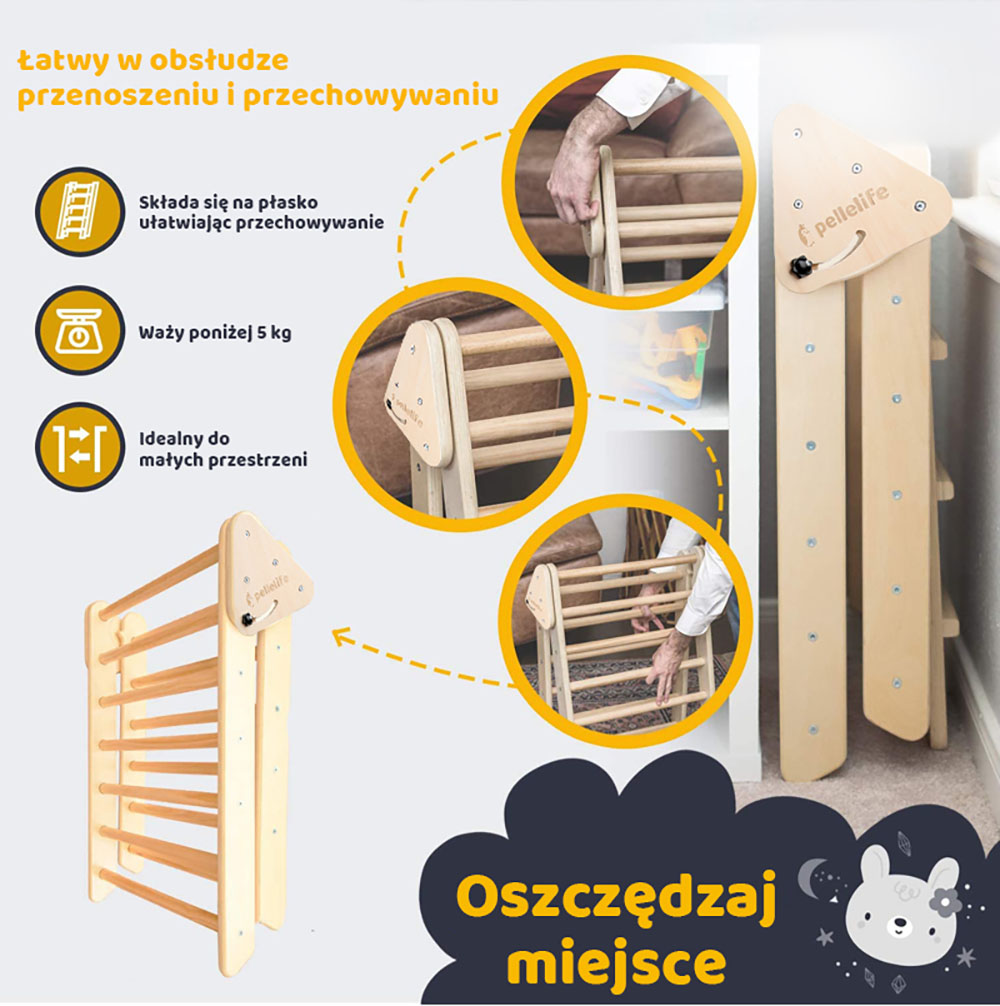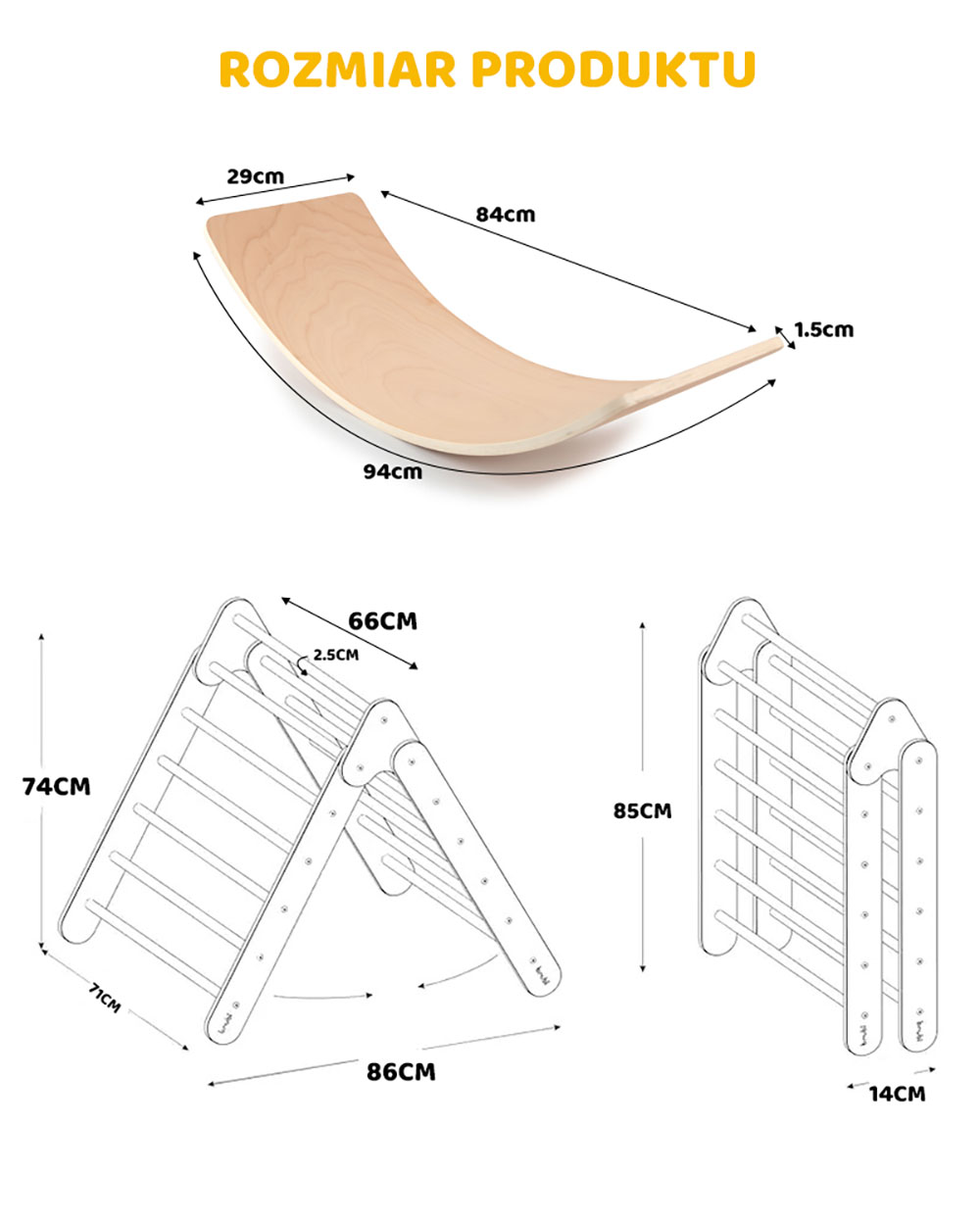 Product details
SKU: JF3-KQ01
Material: Wooden
Climbing frame size: 70*86*73cm
Wooden stick: 66 cm
Diameter of the wooden rod: 2.5 cm
Balance board size: 84*29.5*1.5cm/94*29.5*1.5cm
Weight: 8 kg

Kit contents
1 x Balance board
1 x Triangular Climbing Frame