Characteristics.

STEM Educational Toys: Popular creative toys suitable for children at home, classroom and other activities. By playing with these blocks, children can acquire a strong sense of color, geometric shapes (including 3D shapes), counting, hand-eye coordination, engineering design and logical thinking at a very young age. The perfect educational gift for boys and girls aged 3-12.
Creative and imaginative toys: This jigsaw puzzle set is packed with blocks, nuts, bolts and wheels. They can be combined to create many designs such as animals, cars, robots and anything else you can imagine. They develop children's imagination, creativity, fine motor skills, social skills and thinking. Ideal for large joint play alone or in a group in school classrooms, kindergartens, common rooms, families and others.
Fun Electric Screwdriver: Simple and fun to build for professional engineering and construction simulation games. The screw is designed with a built-in slot for a screwdriver. The electric screwdriver is easy to open and construction friendly.
Safety tested and non-toxic assembly toys: STEM activity toys are regularly tested in a rigorous lab. They are non-toxic and free from phthalates, lead, cadmium and BPA.
Creative Booklets: Includes easy-to-read creative step-by-step books for building all kinds of designs. These are the perfect STEM toys to get kids interested in Science, Technology, Engineering and Math (STEM) from an early age. Perfect for activities at home and in the classroom for children, toys for kindergarten. Perfect for Christmas, birthday, kindergarten, pretend play and more.
Specifications.
Product Name: Block Toys
Storage box size: 26*18*13.5cm
Product material: ABS
Age: 3 years and up
Electric screwdriver: 2* 1.5V AAA batteries (not included)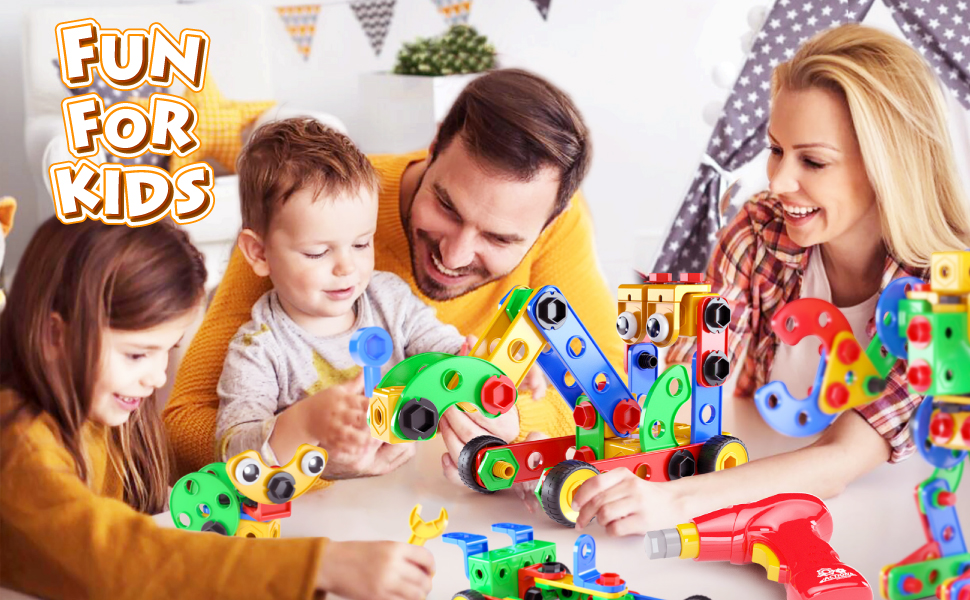 STEM activity Building construction blocks Toys for children
Educational, creative, inspiring, entertaining, STEM toys for boys and girls, learning through play to boost your child's creativity, imagination and more.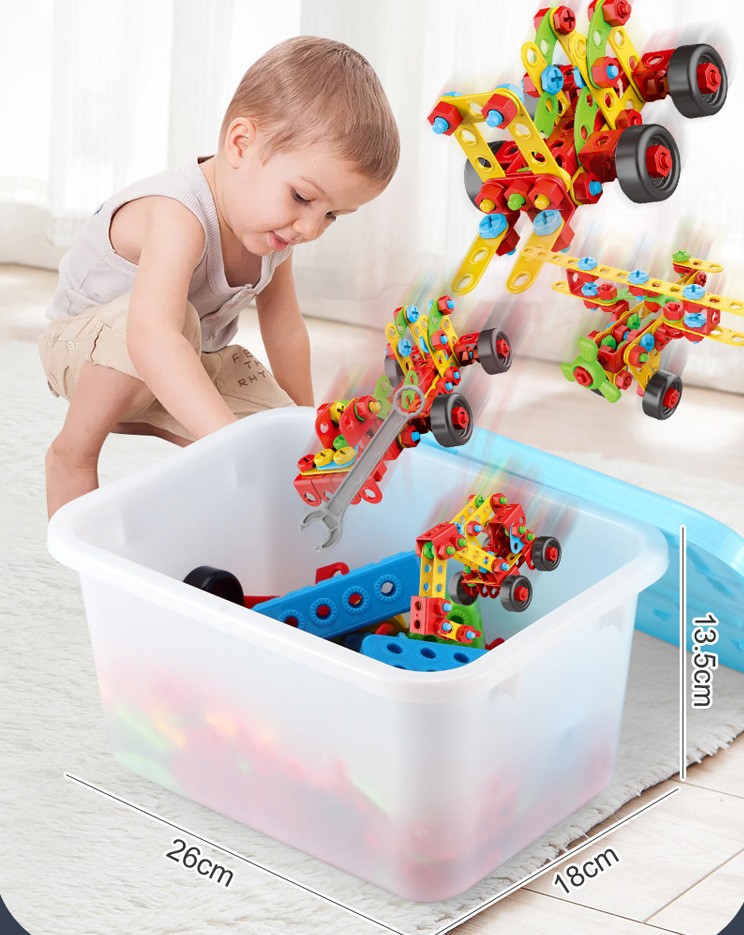 A great toy to gain a strong sense of color, number stories, 2D 3D geometric shapes, magnetic poles and engineering skills.
Great toys for little fingers that develop fine motor skills and thinking.
Great toys to stimulate imagination, creativity, brain development and critical thinking.
Glue toys. A great construction toy to spend time with family and friends.
Safe, durable and washable.

More tools, more fun, more kids to play at the same time. Stem building blocks is an educational toy educational gift activity for boys and girls.