Ten Montessori Busy Edition oferuje 18 umiejętności, różnorodne przedmioty do zbadania przez dziecko, a Twoje dziecko nie zgubi się tak szybko jak inni.

Miękkie i przenośne
Wykonana z nietoksycznej miękkiej tkaniny i filcu, nasza tablica sensoryczna jest bezpieczna i wystarczająco miękka, aby nie zranić aktywnego dziecka podczas rzucania. Lekki z uchwytami dla maluchów do noszenia i wystarczająco elastyczny, aby zmieścić się w większości szkolnych toreb. Idealna tablica sensoryczna do aktywności malucha, aby wyeliminować nudę w samochodzie, w samolocie, w podróży lub w środowiskach, w których potrzebna jest cisza.
Tablice Montessori dla maluchów to edukacyjne podejście do koordynacji ręka-oko, uczenia się w rękach, umiejętności samodzielnego rozwiązywania problemów i odkrywania umiejętności poznawczych. zabawki montessori mogą pomóc w rozwoju drobnych umiejętności motorycznych, zręczności palców i umiejętności poznawczych.

Nasze zabawki Montessori są dobrze skonstruowane, dzięki czemu rodzice mogą pracować z dziećmi na tablicy edukacyjnej, ucząc je zegarów i puzzli.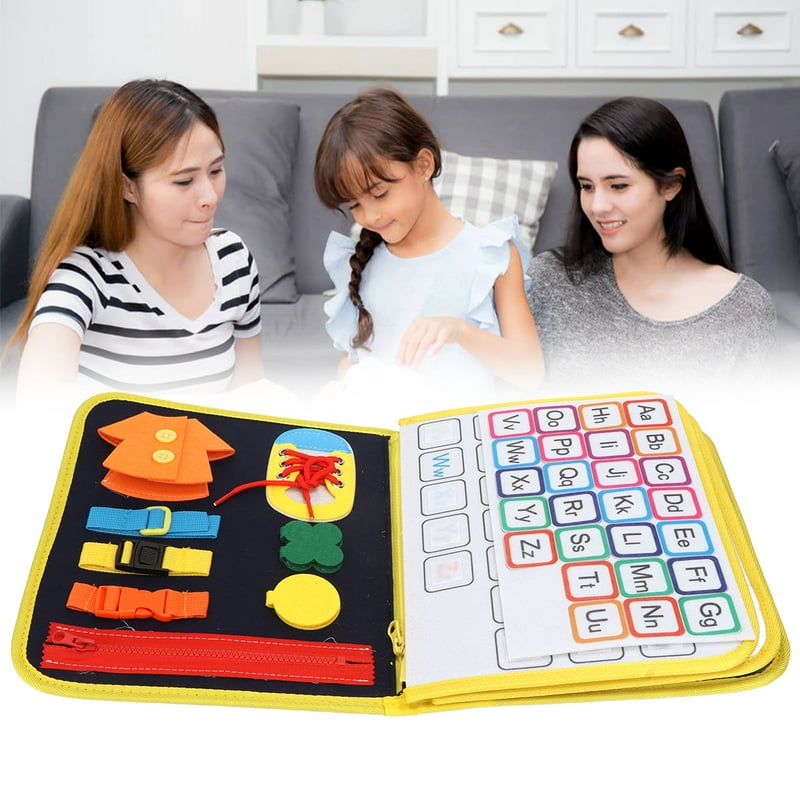 Prezent dla Twojego dziecka
Poszerz horyzonty swojego dziecka i popraw jego koordynację ręka-oko, zrozumienie, rozwój intelektualny, percepcję wzrokową, komunikację rodzic-dziecko i wiele więcej. Zabawki sensoryczne Montessori to idealny prezent dla dzieci od 3 roku życia, doskonałe dla dwójki niemowląt i przedszkolaków do zabawy i nauki.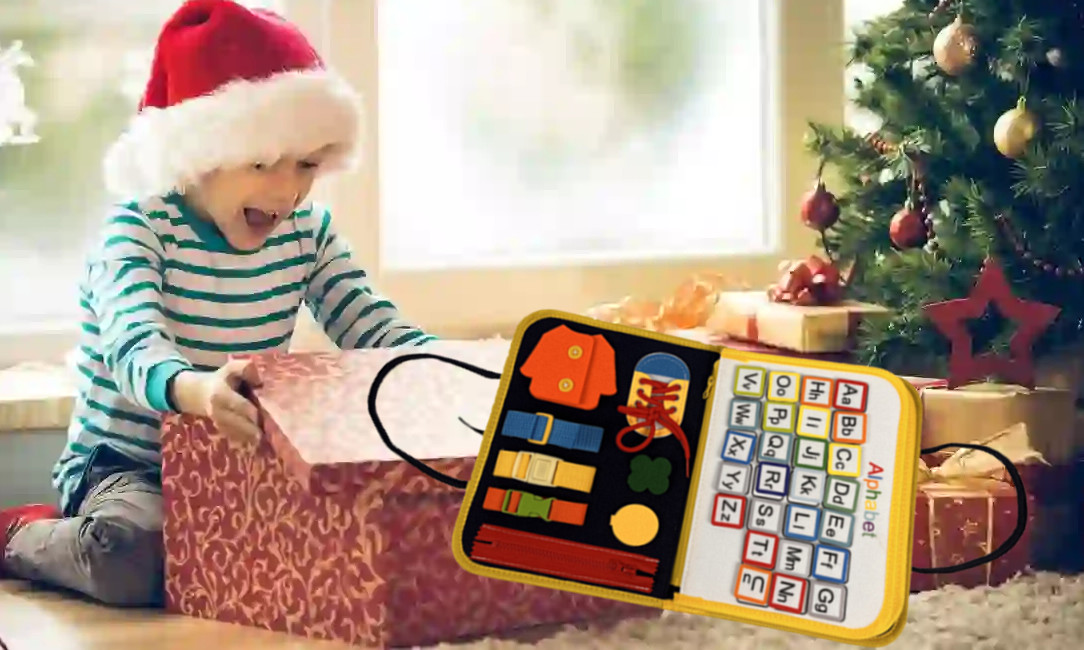 Specyfikacje.
Materiał: filc
Rozmiar: 28 x 24 cm
Lista pakowania.
1 x Tablica Montessori