A fantastic puzzle toy for children that combines the ancient Chinese Rong Flower Island puzzle with the traditional American Traffic Jam game. This puzzle toy has 6 difficulty levels and can be played 530 times, which is suitable for players aged 6 and up. There are 3 game modes: jam number block, racing mode and teaching mode. In addition, the magnetic game board with cool game sounds will diversify the fun. Kids can start playing in learning mode, where they'll be given step-by-step guidance so they can learn step by step.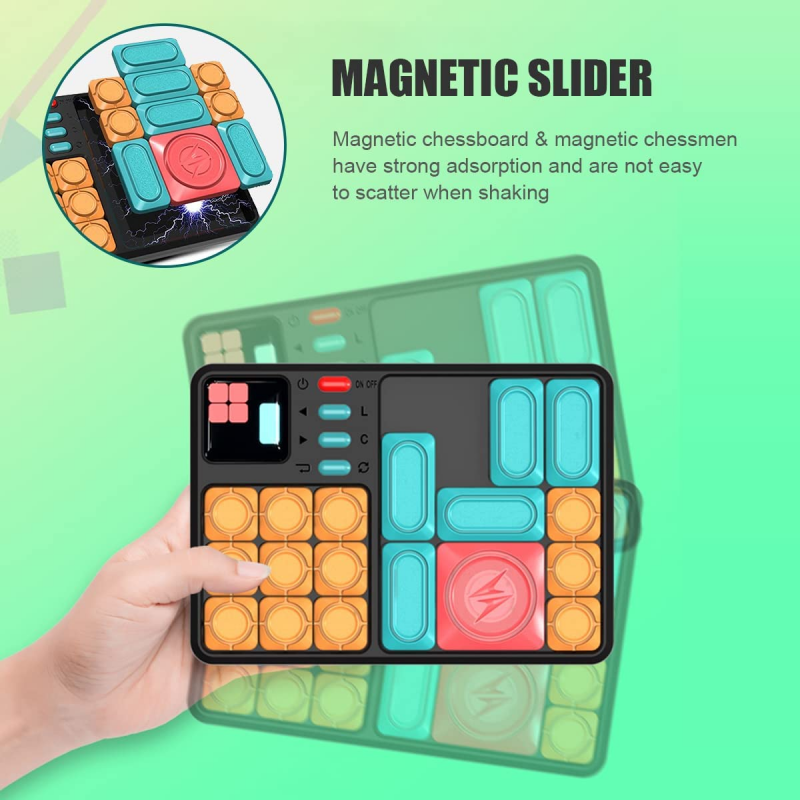 Ability development: emotional, visual, intellectual development, crawling, hands and brain, grasping, sensory, hand-eye coordination, other skills development, interactive toys, listening, parent-child communication, interest development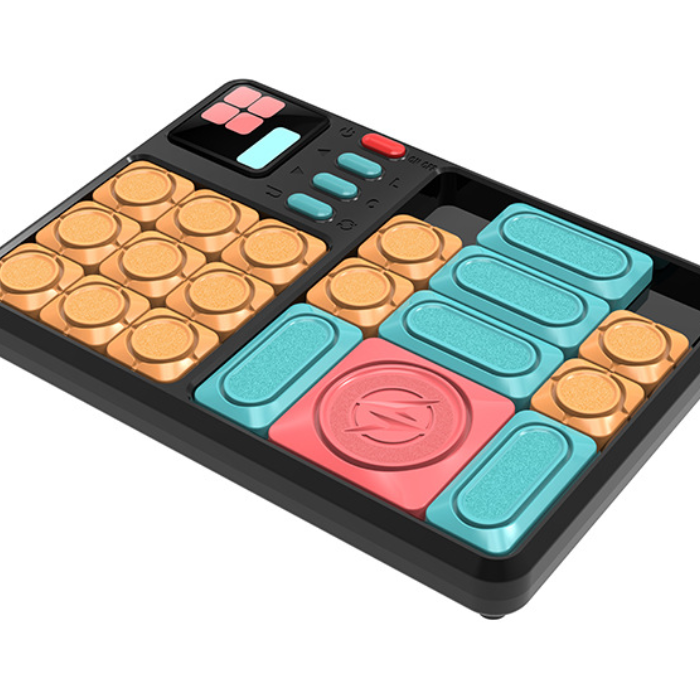 Built-in magnetic positioning
Magnets are mounted on the board and on each piece and can be aligned by gentle finger pressure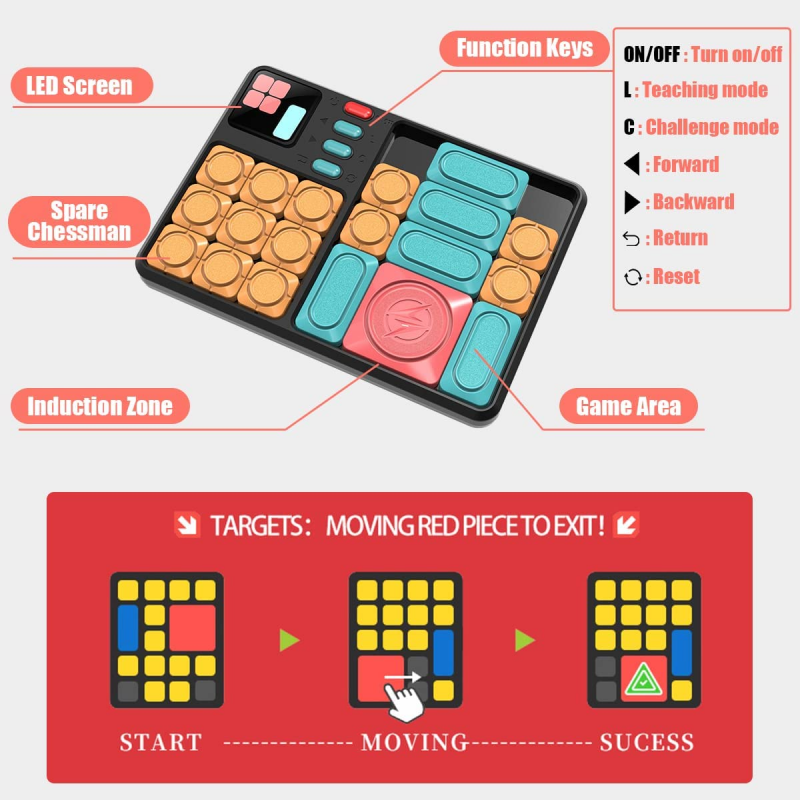 500+ levels to play the classic number game, with a huge library of questions ranging from easy to deep, easy to learn.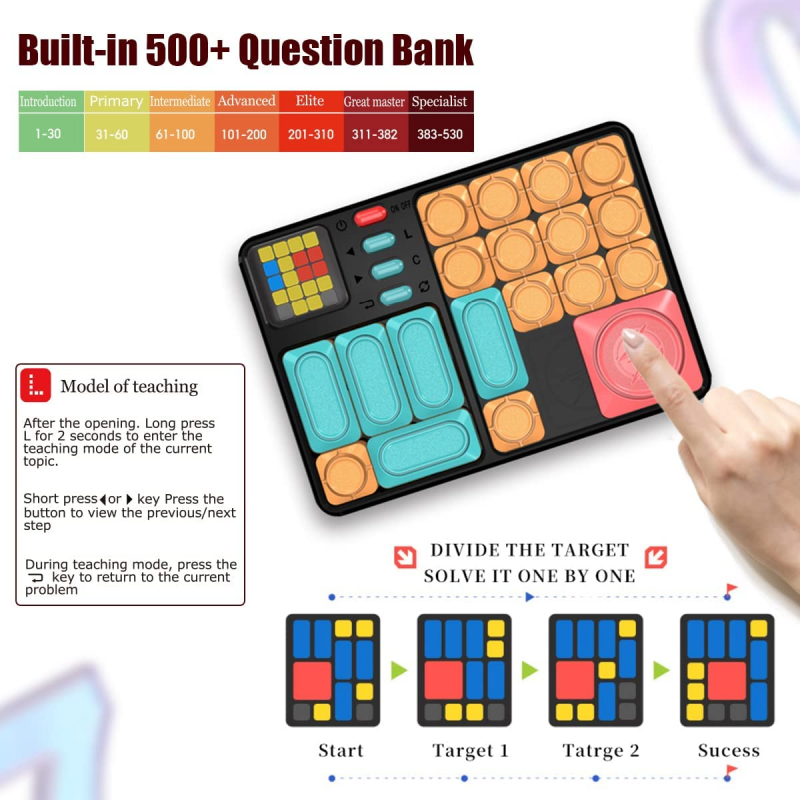 Dynamic problem solving, step-by-step learning, limited problem solving challenges, PK together, intense emotions and development of brain reaction speed.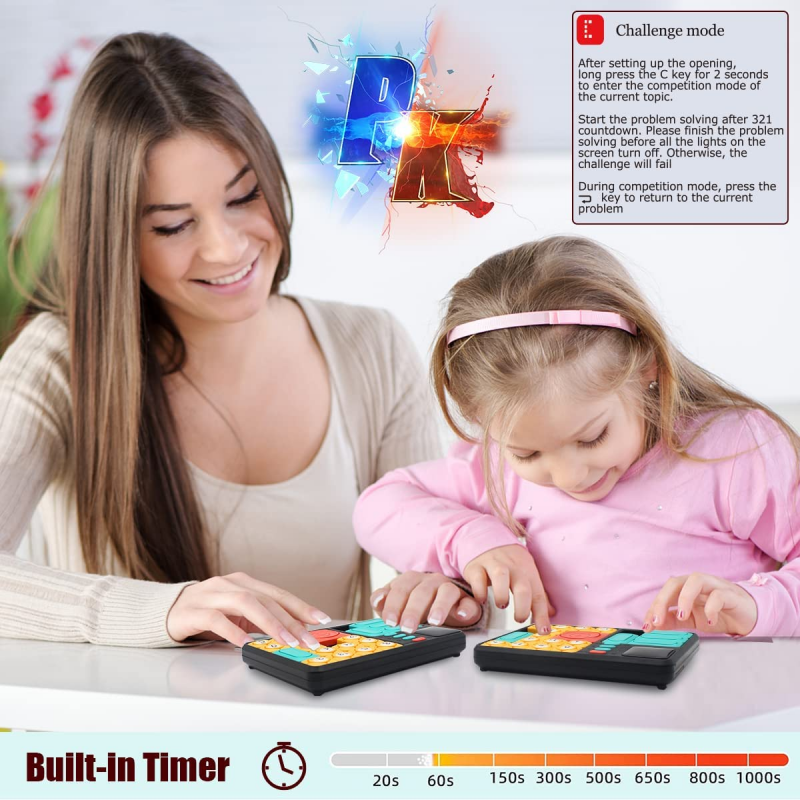 Specification.
Material: ABS
Size: 18*13*2.5cm
Weight: 292g