The Pod Sensory Swing is used by occupational therapists for Autism Spectrum Disorders and Sensory Processing Disorders. The Pod sensory swing provides a cuddle-like effect for little ones by providing deep tactile pressure (DTP). The Pod Sensory Swing also provides vestibular input. From infancy to adulthood, vestibular information contributes to the development of muscle tone, balance, eye movements, and more. The use of the Pod Sensory Swing's slow, linear swing movements (back and forth, side to side) gives much-needed vestibular input and creates a sense of calm in your baby.

However, many families buy them simply because they are a fun place for a child to play!

Because the indoor therapy swing is securely suspended from the ceiling, your child can experience the reassuring sense of well-being of swinging right in their home.
PREMIUM MATERIAL: Made of 100% cotton - linen, soft and warm.
HEIGHT ADJUSTABLE: Our hanging chair can be adjusted freely with the nylon strap. With a load capacity of approximately 55kg.
VERSATILE: Our chair is a great option for indoors or outdoors, you can hang it from the ceiling of your home, or hang it from a tree.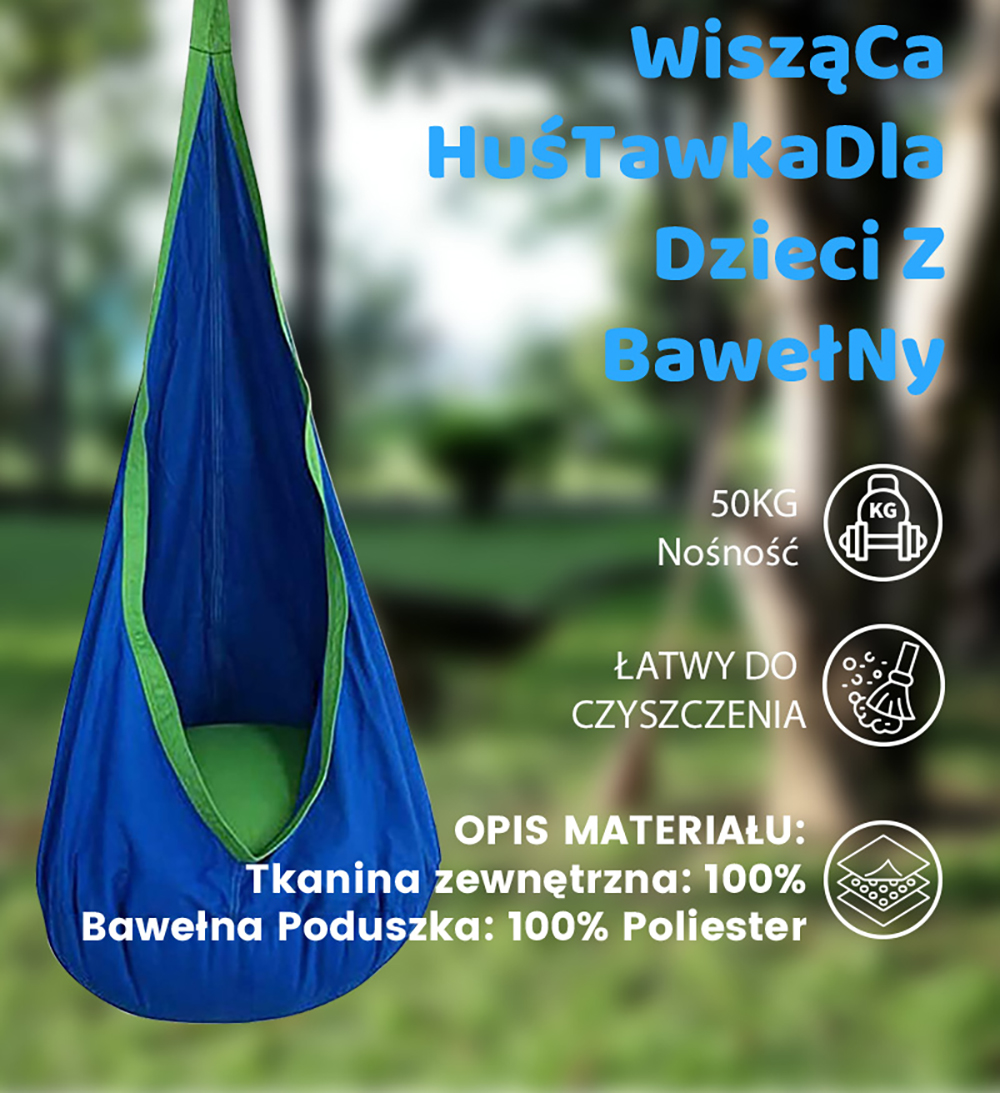 Easy to install and store: This swing is easy to hang (solid trees, poles, swing sets, or ceilings).

Safety: construction with reinforced nylon piping and double stitching for added security, soft PVC cushions. Safely holds up to 120 lbs.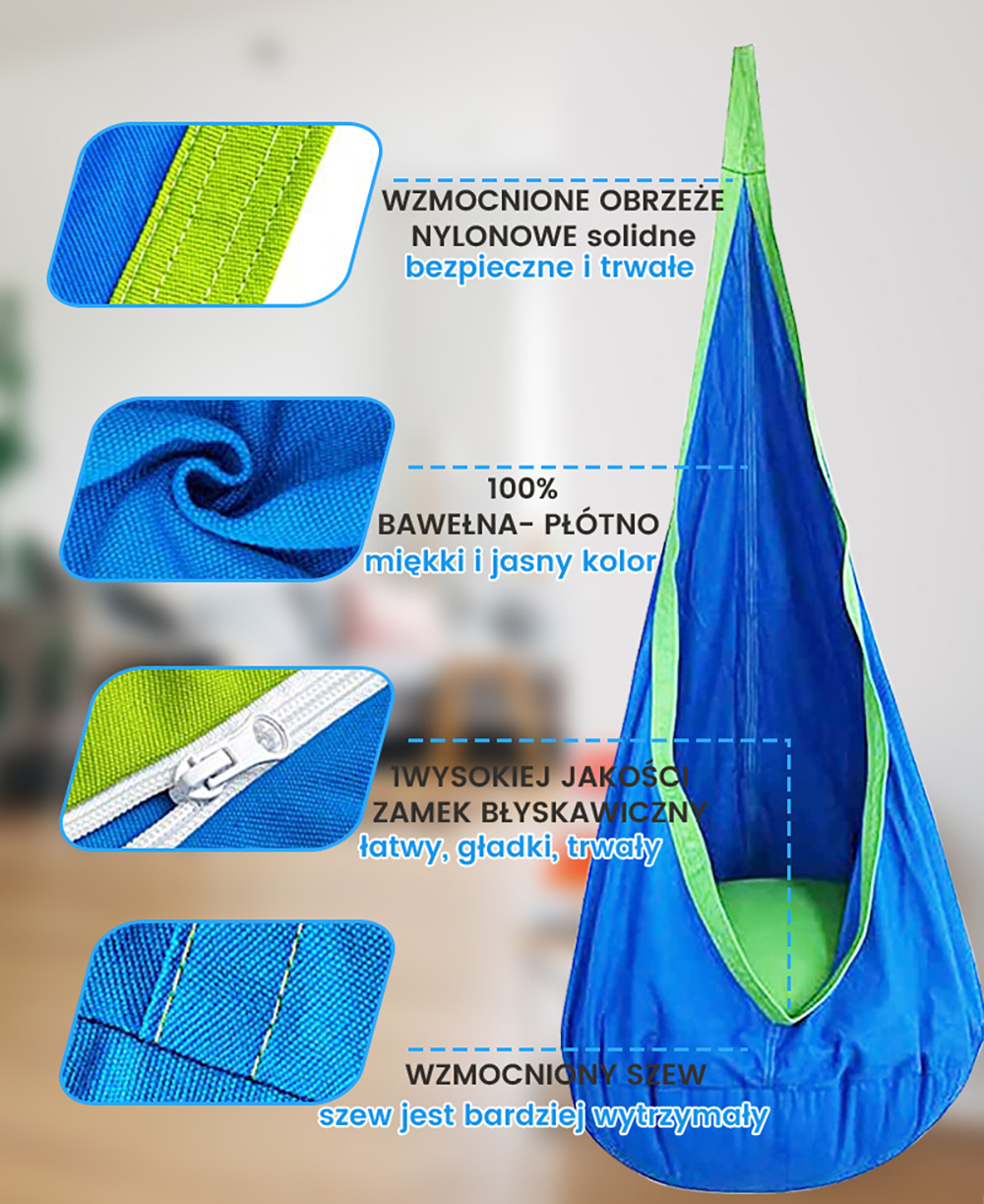 Fun: a small hanging system that allows children to curl up inside. It gives children a fun private space to read, listen to music, play games, stimulate their imagination, think or sleep.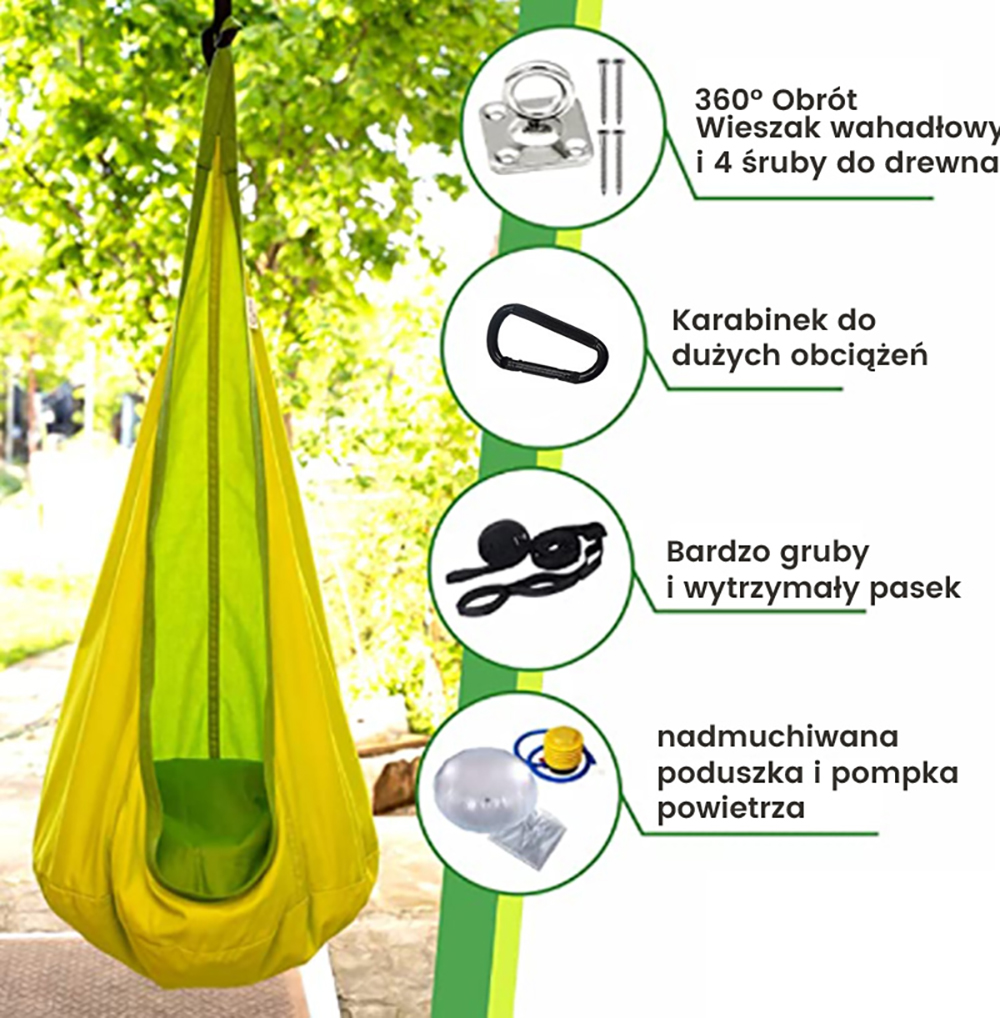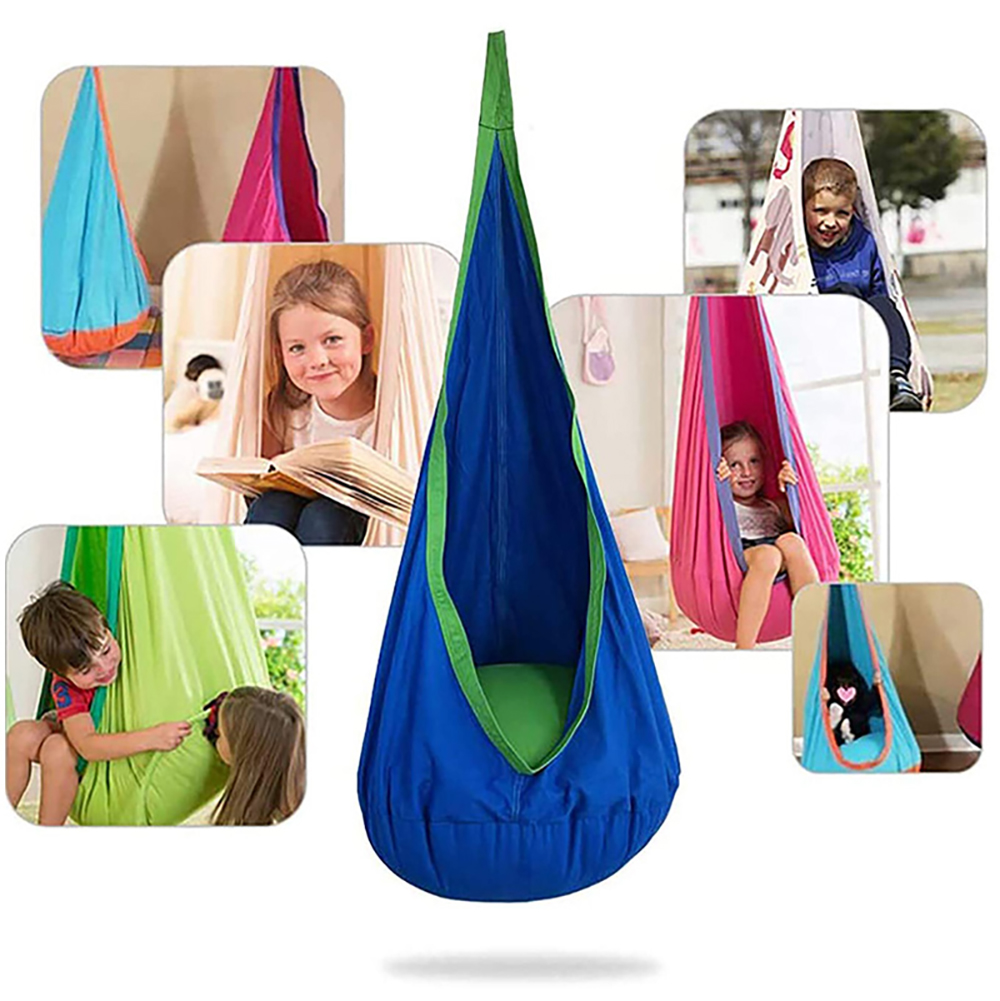 HOW TO USE :
1) Take the hanging chair, inflatable cushion and hanging apparatus out of the package.
2) Unfold the inflatable pillow.
3) Insert the inflatable cushion into the zipper on the bottom of the hanging chair. Make sure that the inflation nozzle remains accessible.
4) Inflate the pillow with the air pump. Secure the nozzle and close the bag with a zipper.
5) Use a drill to drill a hole at the desired mounting location on the ceiling.
6) Use the hook to connect the hammock to the ceiling nut or other strong hangers.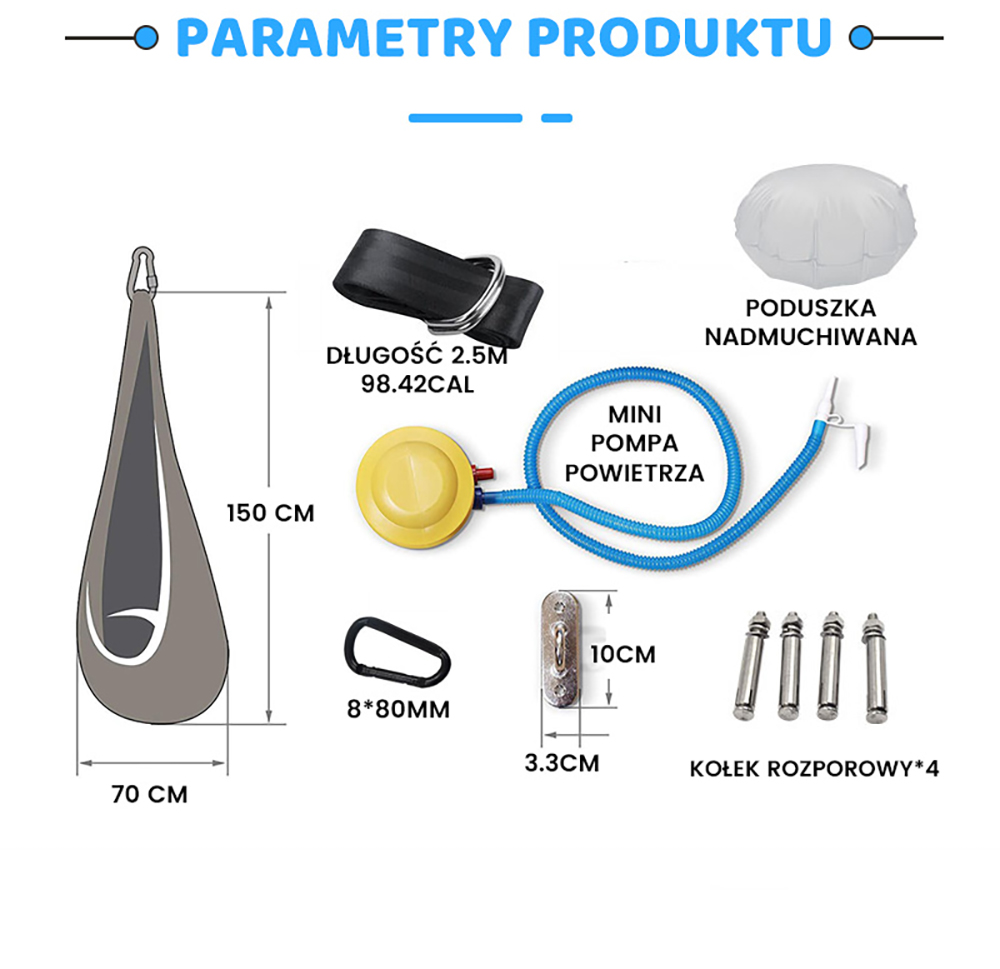 Product details
SKU: JF3-HC01B
Product Name: Naturally Fun Swing with Pillow - Blue
Product Material: Cotton
Product Size: 150*70cm
Product weight: 1.5kg
Warranty: 24 months
The package contains
1x Hanging chair
1x PVC Inflatable Air Cushion
1x Adjustable rope 1.2m
1x Pump
1x Stainless hook
4x Screws
CAUTION
※Excessive, violent rotation will shorten the life of the hammock.
Do not overfill the hammock when in use.