Extra thick climbing rope with 5 plastic knots, ideal for climbing and treehouses.
Portable and easy to deploy: The metal ring in the head is sturdy, hard to deform and easy to connect to the connector.
Durability and high quality material: Made of PE (rope), plastic.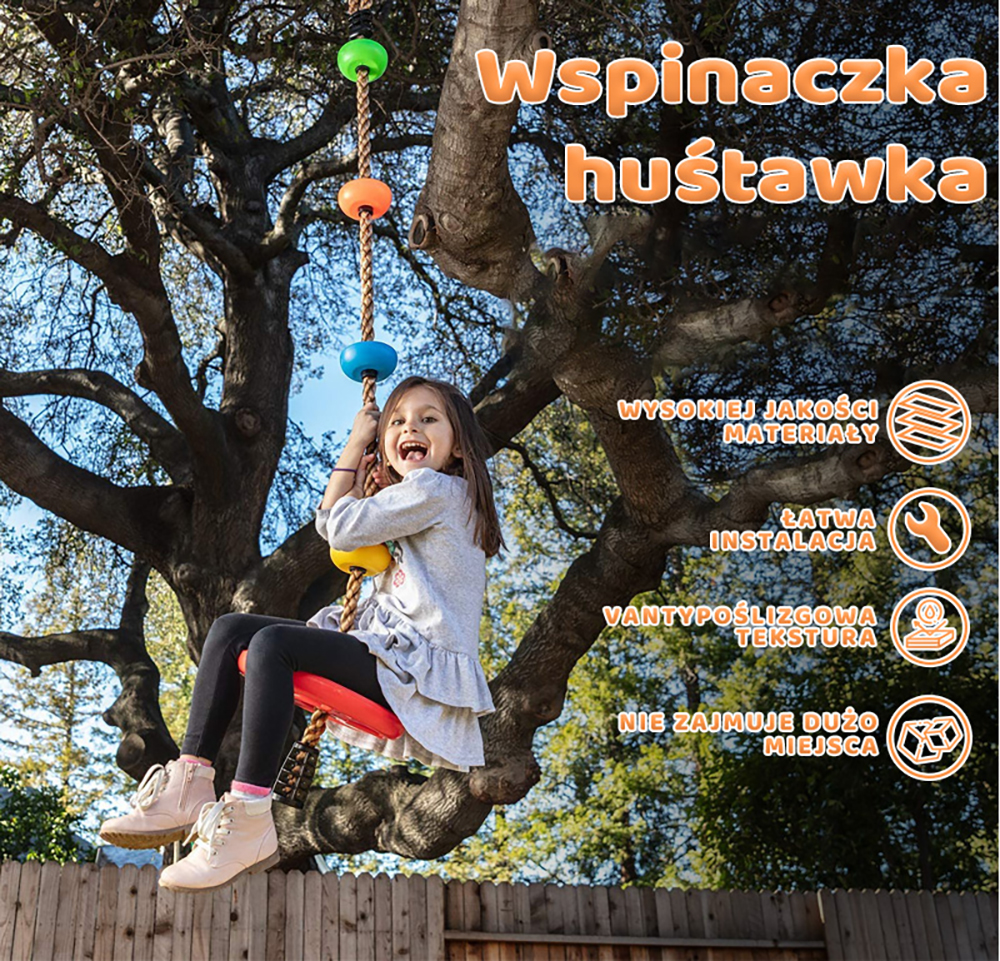 Maximum load: 150 kg. Disc 11X3.8cm.
Easy installation: The metal ring is not easy to deform. When installing, connect the connector to the ring and adjust the connecting strip.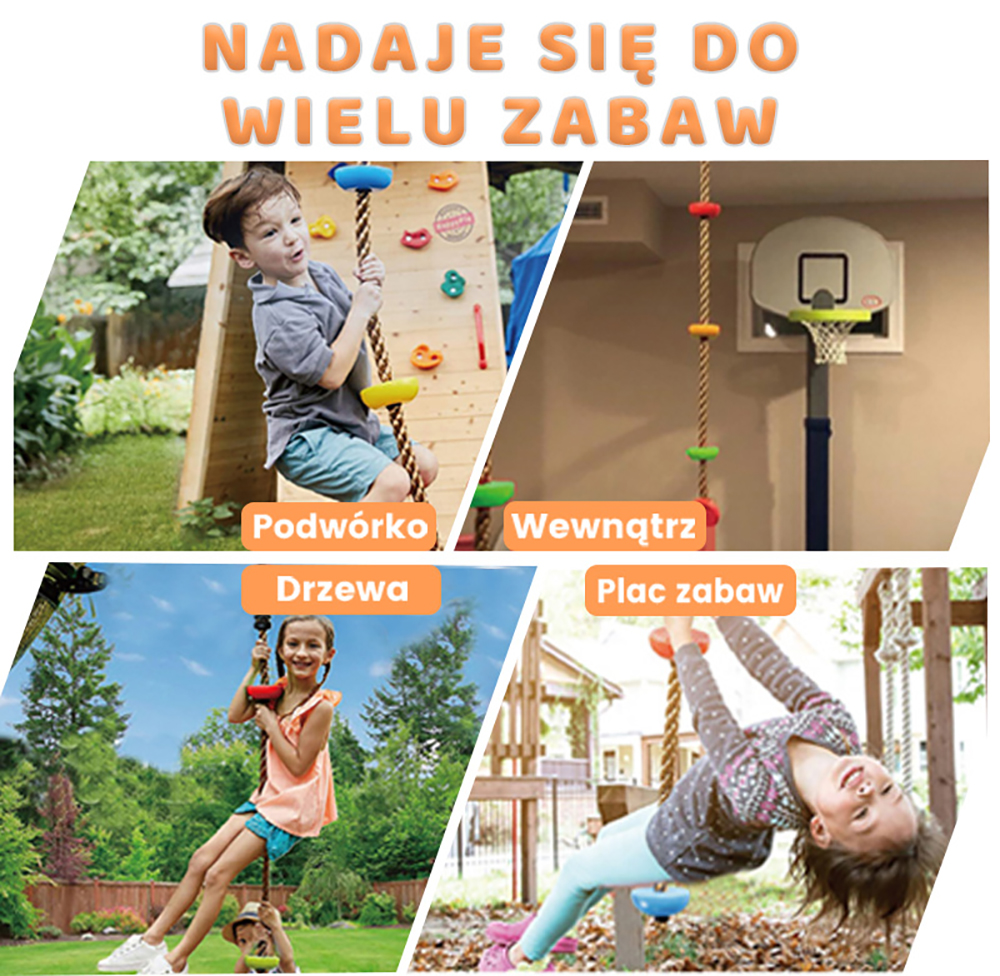 Wide Application: Attach to tree branches as a climbing rope. You can also add it to your playhouse, playground equipment, indoor ceiling, or obstacle course, which can help develop overall upper body strength.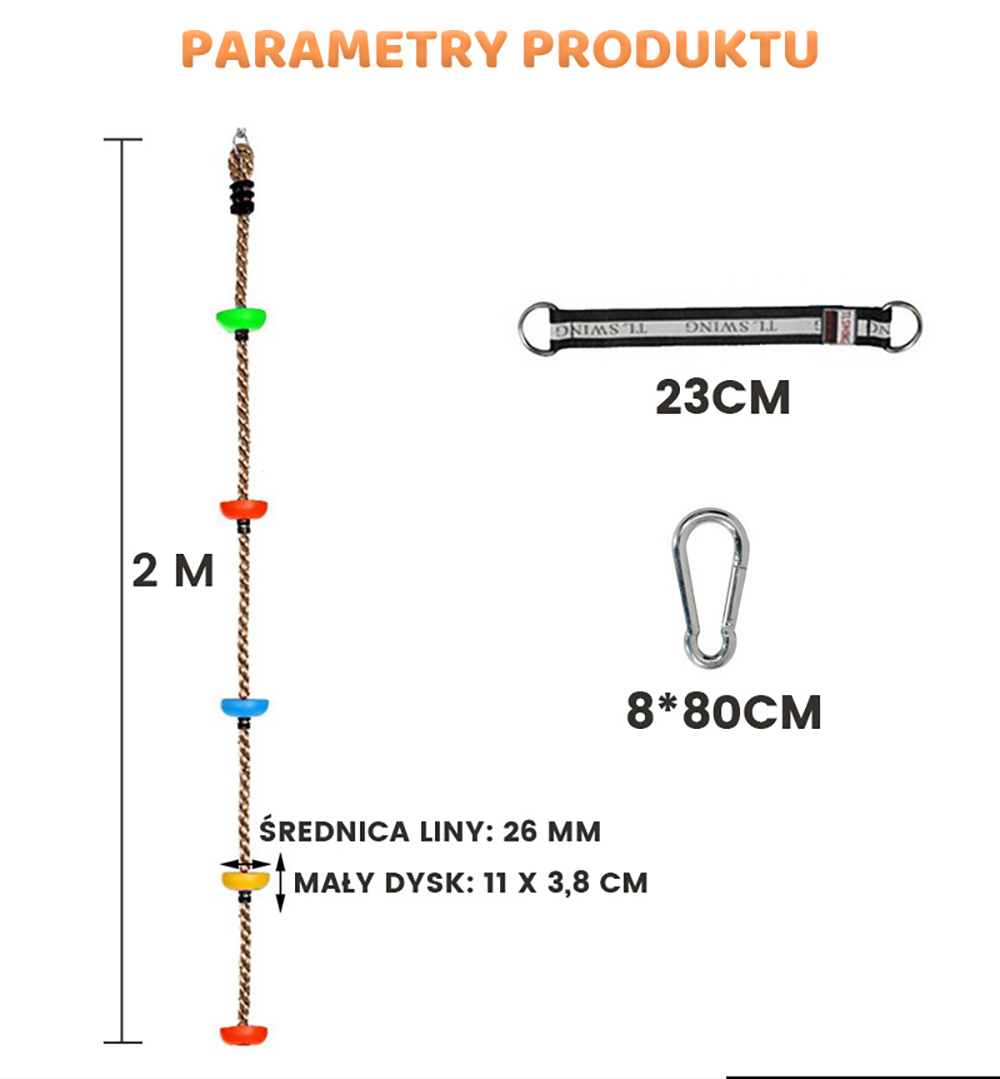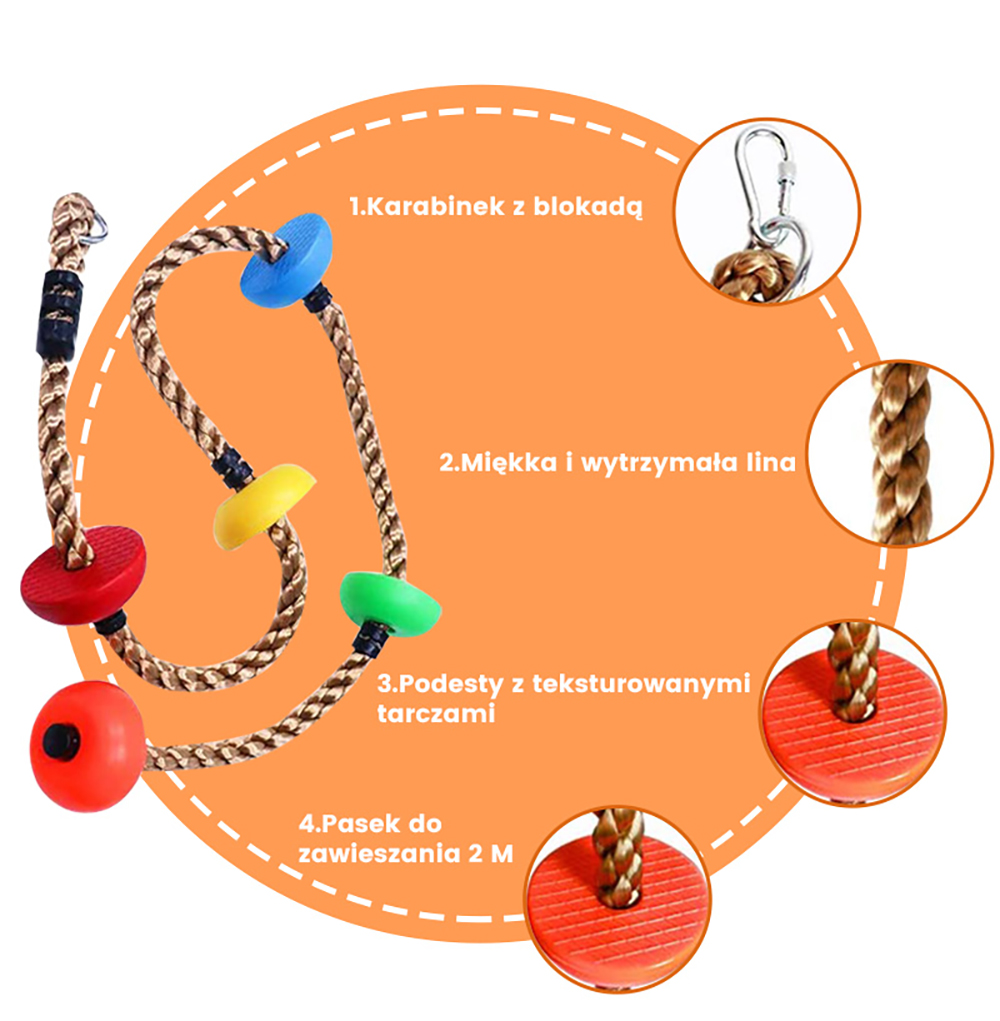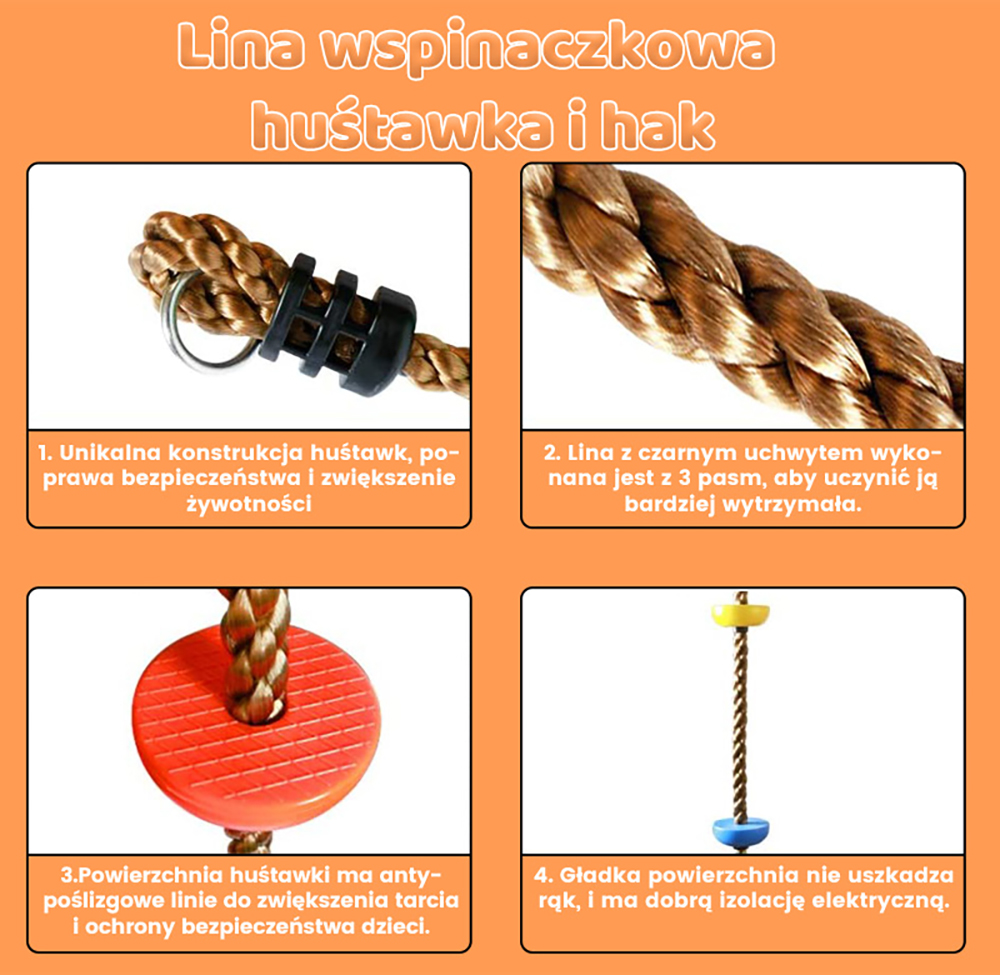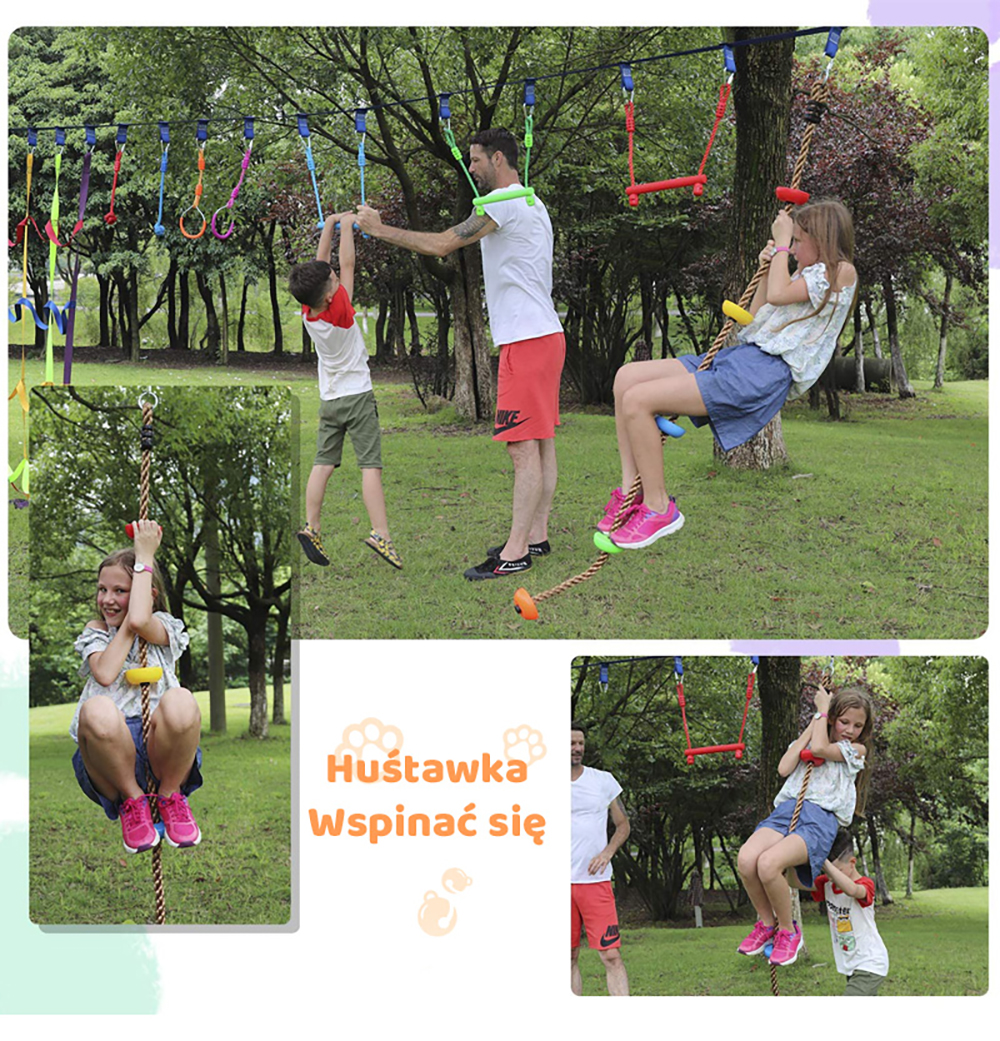 Product details
Name: Disc Climbing Rope
Shield plate material: PE
Bottom plate material: PP
Rope Length: 2M
Disc: 3.8x11CM
Rope Diameter: 26MM
Set contains
1x Swing 2 m
1x Connecting strap 23 cm
1x 8*80 connecting buckle