What are Magic Water Sticky Beads?
Magic Water Sticky Beads are unique beads that stick with water. After completing the plastic work, just spray them with water and they will stick, no need to iron. With this set, kids can design and create beautiful and cute shapes, make their own Christmas ornaments with their own hands, or give them as New Year's and birthday gifts to kids, whether they are boys or girls.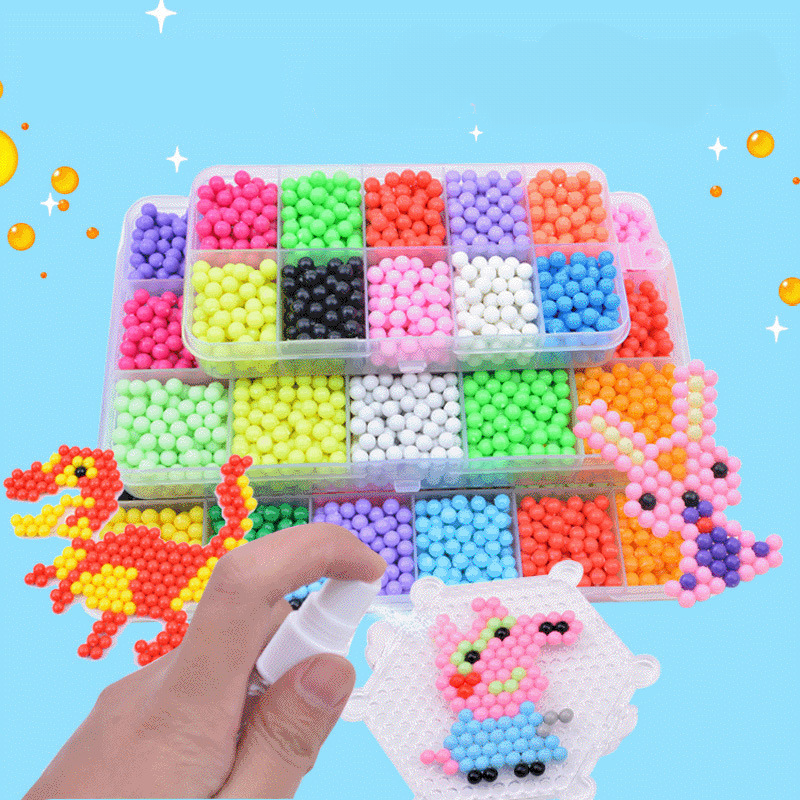 Safe materials
Manufactured from high quality non-toxic PVA material and certified by ASTM and CPC. It ensures safety and health
Manipulative skills
Improves children's fine motor skills and hand-eye coordination, color and shape recognition; basic counting and artistic self-expression.
You don't need to iron them, just spray them with water and they will stick together.
Leave at room temperature for 1-2 hours and dry in the sun, or use a heater to dry. (Drying speed is different in summer and winter)
Perfect for a gift
Magic water mist beads are a great toy for boys and girls grandchildren students; Perfect for birthdays, Christmas, holidays, indoor/outdoor activities and any holiday.
Specification.
Material: Plastic
Size.
15 compartments: 17.5c*10*2.5cm
24 compartments: 19*13*2.3cm