Characteristics.
Magnetic musical toy: each fish and fishing rod has a magnet attached, making it easy to catch fish while having fun. When you flip the switch, the fishing board will slowly spin to the beat of the music and the fish's mouth will partially open. Pulling the middle switch will make the fishing board spin without music
Fun fish set: fishing set with 45 fish and 4 fish boxes, 4 different colors and 4 fishing rods. The fish boxes can be removed from the play table and used as fish storage containers.
Realistic design, bright colors: The fishing toy set has a bright, colorful design that will easily attract children's attention. The mini fish have a realistic pattern and the set includes 4 containers also designed with fish, making it great fun for children
Multiplayer: This fishing board game comes with 4 fishing rods, which allows children to play with family, friends, classmates, friends and others who are interested in fishing games, accumulating more fun in the game and promoting friendship to some extent
Specifications.
Name: Electric Magnetic Fishing Reel
Applicable age: 12 months+
Material:high quality ABS
Size: 33x30x4cm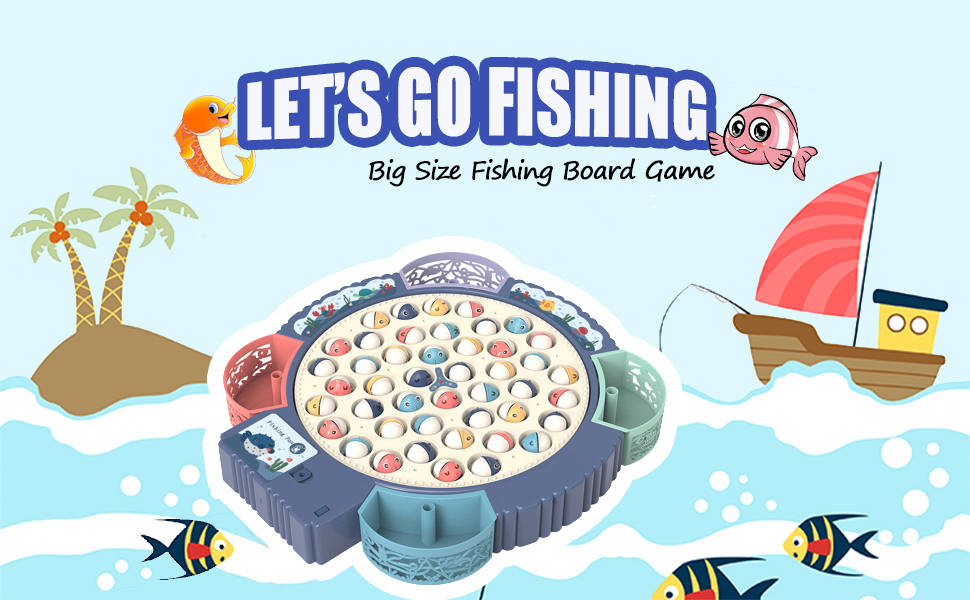 This magnetic fishing toy board game is the perfect challenge game for toddlers or preschoolers to play with family or friends. It develops the child's motor skills, improves hand-eye coordination and helps in cognitive development. The perfect gift for children aged 3+ for special days.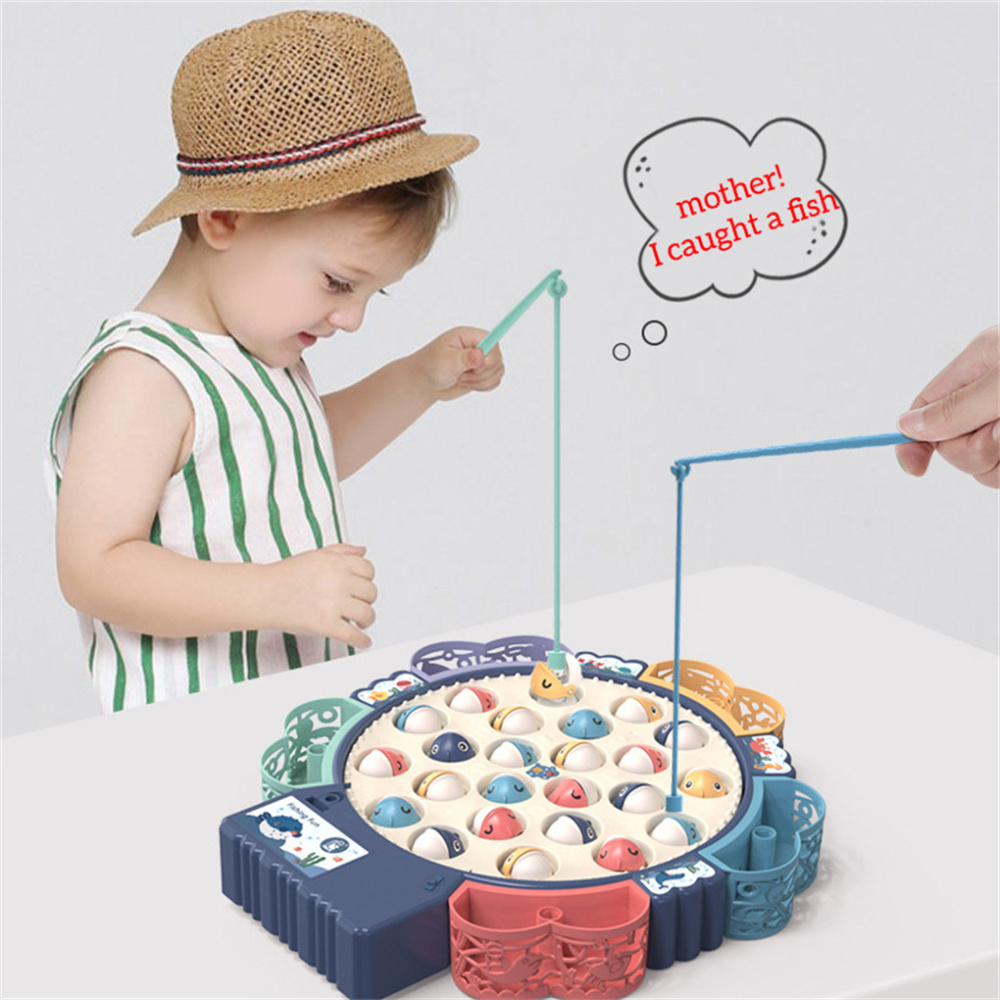 A friendly reminder.
If you just want to turn off the music of the fishing toy, pull the middle power button.
Gift ideas
It can be a *gift* for a toddler or a child on a birthday, children's day, holidays, holidays or other special day.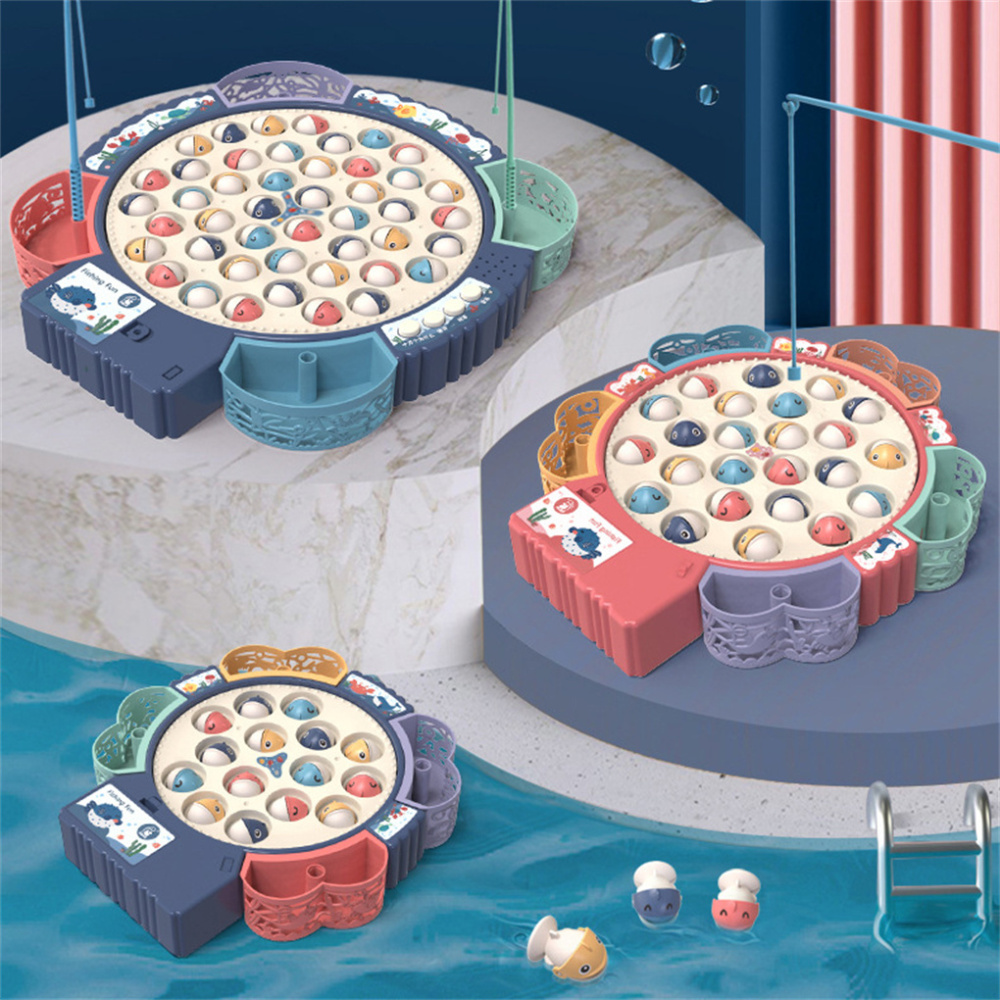 Suitable for 1-4 players
This fishing board game can be played by 1 to 4 players at the same time. As the board spins, players must catch fish using fishing rods. Whoever catches the most fish wins the game.