Characteristics:
Safe Materials: To ensure children's health, all of our wooden hairdressing toys are made of solid wood, coated with environmentally friendly paint, safe and durable. The edges of each toy are hand-sanded so they won't hurt your baby's hands or skin while playing, making them safe and enjoyable.
Full contents: hair dryer, hair shower, clipper, beard mousse and 18 other realistic wooden barbers. The set includes all the tools and accessories needed to play in the hair salon. Children can fully immerse themselves in pretend play and really play as a little hairdresser, which helps to stimulate imagination and hands-on ability.
Reusable: Wooden set of 18 different living room toys with excellent abrasion resistance makes this set durable, resistant to breakage or breakage and highly reusable. Each element has been authentically designed to give your child the most realistic experience.
Dress Up Fun: This fun wooden beauty and hairdresser playset will not only entertain kids but also teach them the basics of hairstyling. They can share it with friends during beauty parties, birthday parties and other occasions. Perfect for 3 years. Children and adults to play together.
Specifications.
Material: wood
Size: 23*19*10cm
Weight: 580g
Why Your Child Needs a Wooden Hair Salon Toy As with any imaginative play, hairdressing games put your child in the role of a little hairdresser, helping them gain confidence, learn new things, stimulate their imagination and creativity, and have fun while learning.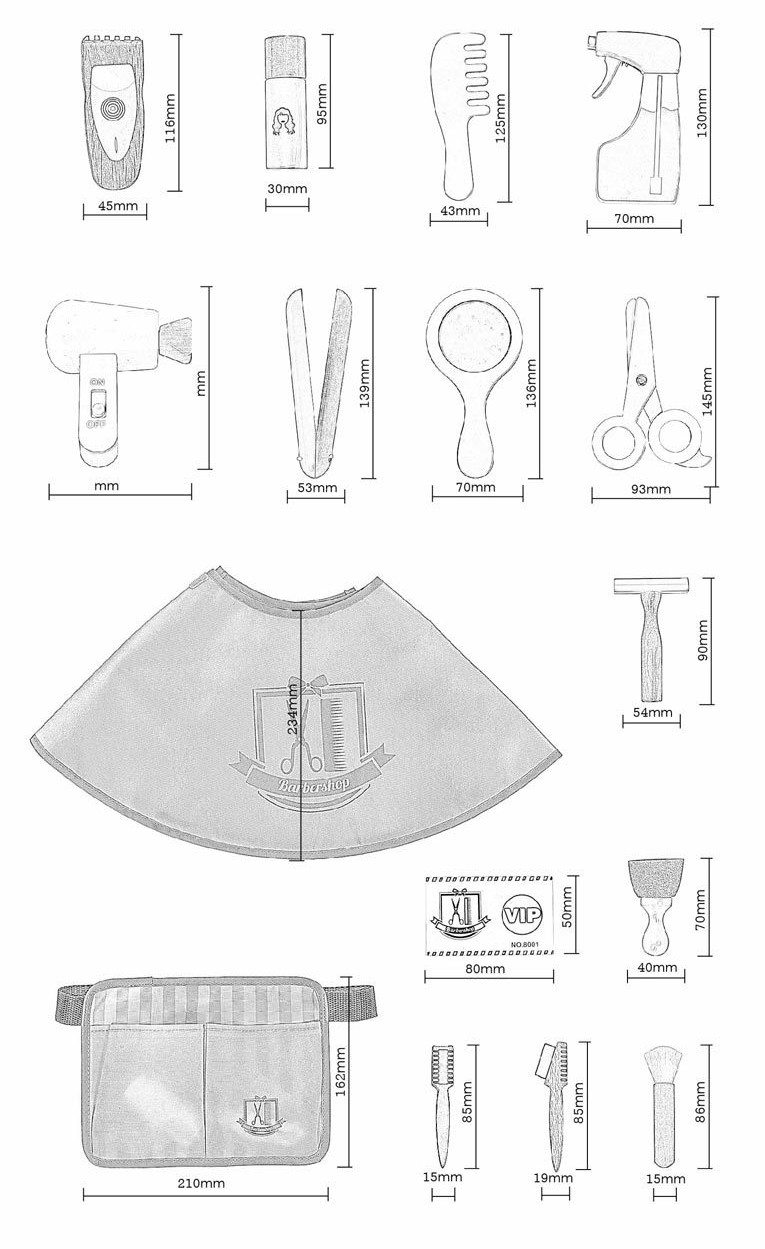 Various tools
Set of 18 realistic wooden barbers, including hair dryers, combs, clippers and more. It contains all the necessary tools and accessories for hairdressing games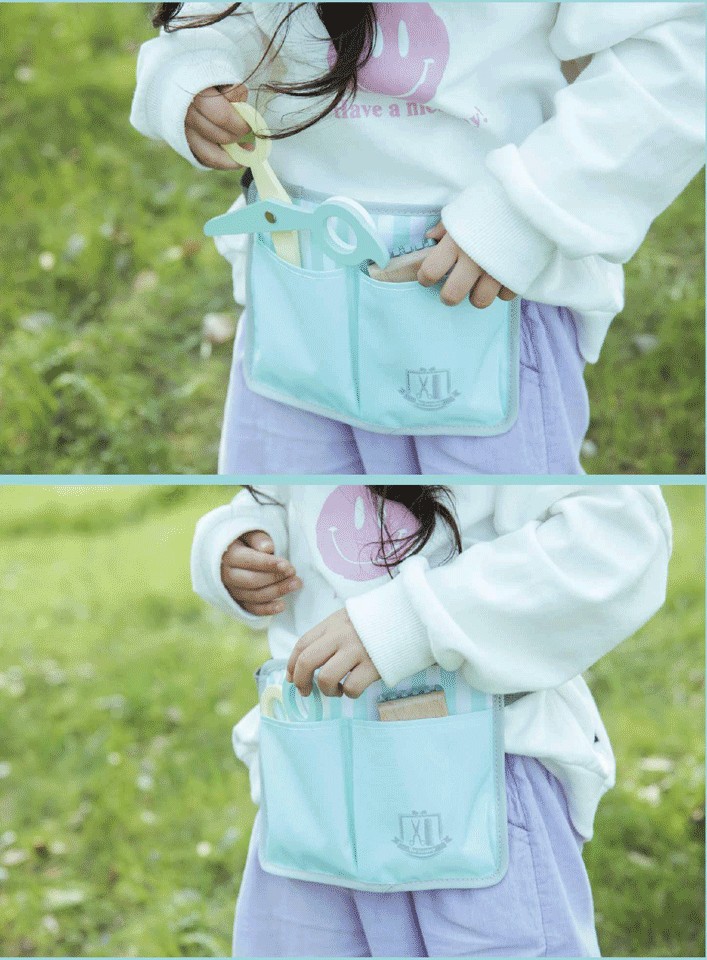 Lovely bag for easy storage
Our beauty salon kit includes a cute carrying bag to keep all accessories together for easy carrying and storage. Most importantly, it will help your child develop good packing habits

Beautiful hair scarf
This hair scarf is high quality, colorful, soft and easy to wear, your baby will fall in love with it quickly!
Beautifully made
The wooden hairdressing toy is made of solid wood, and the edges of each toy are hand-sanded, so they won't hurt your child's hands or skin while playing, which makes them safe and fun to play.
Realistic hair dryer
Realistic wooden hair dryer with on/off button allows children to customize it to their liking and enjoy the fun and immersive atmosphere while playing